Blac Chyna Tweets Her Ex-Boyfriend Tyga 'Loves Trans,' Demands He 'Tell The Truth'
Blac Chyna fired off a series of tweets about her ex-boyfriend and father to her son, Tyga.
On Monday, the 33-year-old model wrote on Twitter, "Tyga loves Trans , me 2. Tell the truth @Tyga!!!!!" In the past, the rapper has faced people questioning his sexuality but has denied the claims.
Article continues below advertisement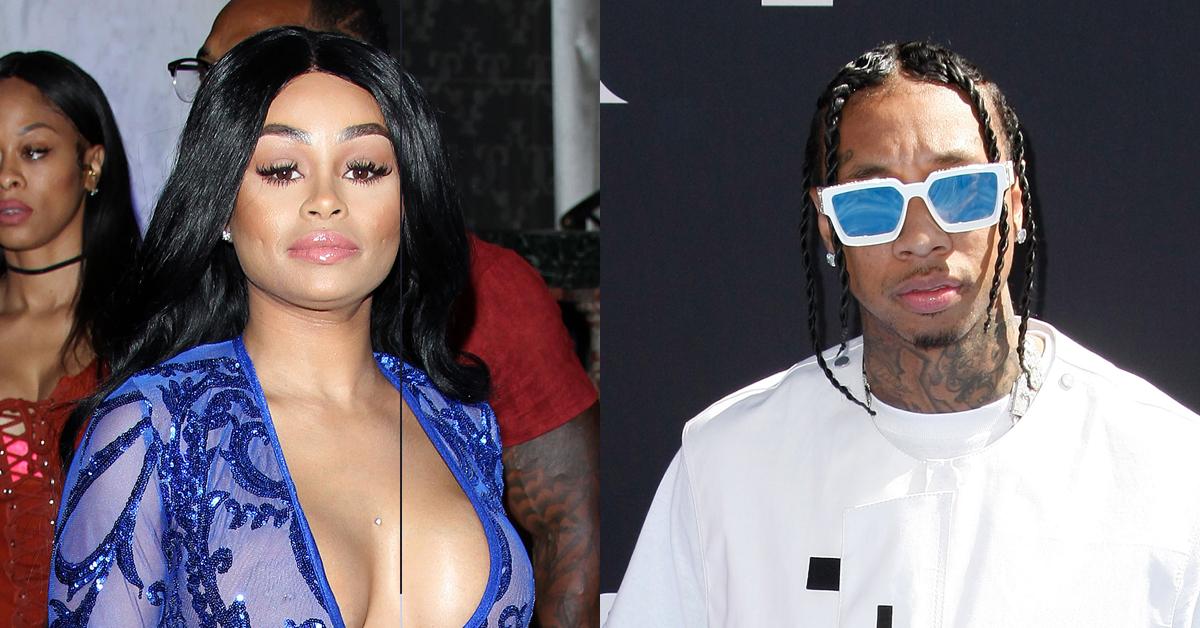 Tyga and Chyna started dating back in 2011 after they met on the set of his music video for Rack City.
Article continues below advertisement
They started dating shortly after the project and had a son named King Cairo the following year. The two decided to end their relationship in 2014.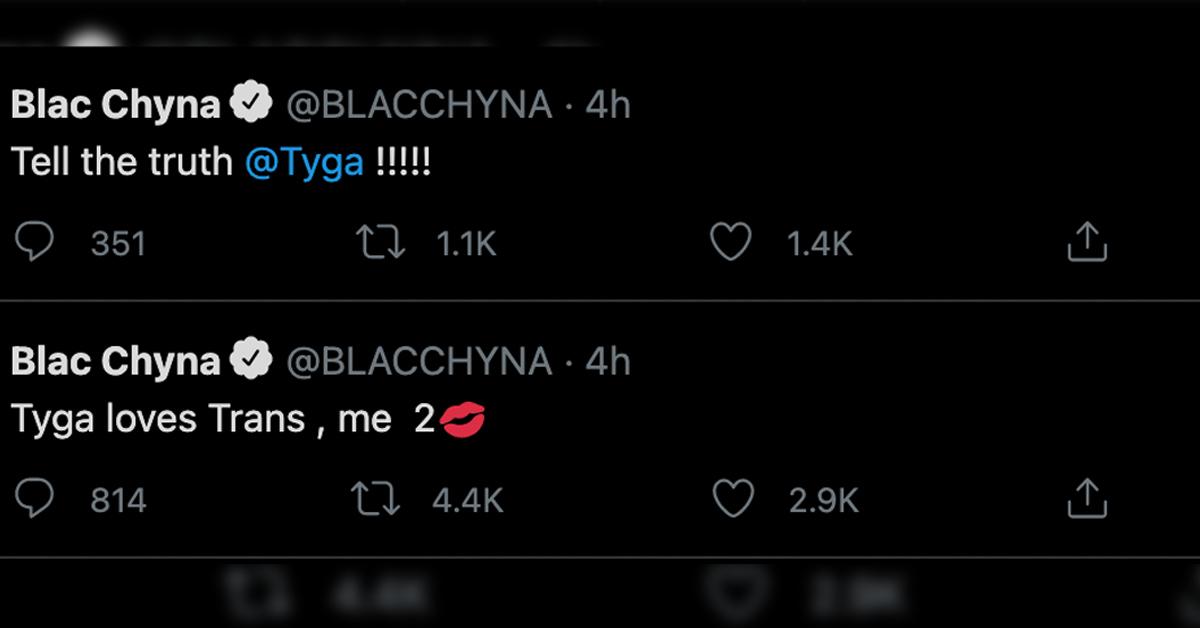 Article continues below advertisement
Around the time, the model was friends with Kim Kardashian. The Keeping Up With The Kardashian star's sister Kylie Jenner decided to hook up with Tyga after he split from Chyna.
The decision caused a rift between Chyna and the Kardashian/Jenner family. Eventually, Chyna ended up having a baby with Kylie and Kim's brother Rob Kardashian. The two had a baby girl named Dream before their relationship ended on bad terms. The two are currently facing off in court in dueling lawsuits.
Article continues below advertisement
As RadarOnline.com previously reported, Chyna is suing her ex Rob, his mother Kris Jenner, and his sisters (except Kourtney & Kendall) in Los Angeles Superior Court.
She accuses them of conspiring together to get her out of Rob's life. She says Kris was the ringleader of the situation. Chyna says they concocted a series of lies that she had abused Rob during their relationship.
Article continues below advertisement
She says they took those lies and called up the producers of her reality show Rob & Chyna. In court documents, she says the E! network had already signed off on a second season for her show. However, she claims the family gave the producers an ultimatum that either they leave or Chyna be fired.
In court, Chyna's attorney said Khloé Kardashian threatened to stop shooting Keeping Up With The Kardashians if the network didn't handle the situation.
Article continues below advertisement
Recently, Chyna said her biggest flex was receiving no child support from Tyga or Rob. She said, "My biggest flex. I mean, just honestly taking care of my kids by myself as a single parent, but no child support. So that's my biggest flex. … That's what's up."