Exclusive
Blac Chyna's Ex-Friend Drops Lawsuit Accusing Rob Kardashian Of Dropping The N-Word & Threatening To Hire A Hitman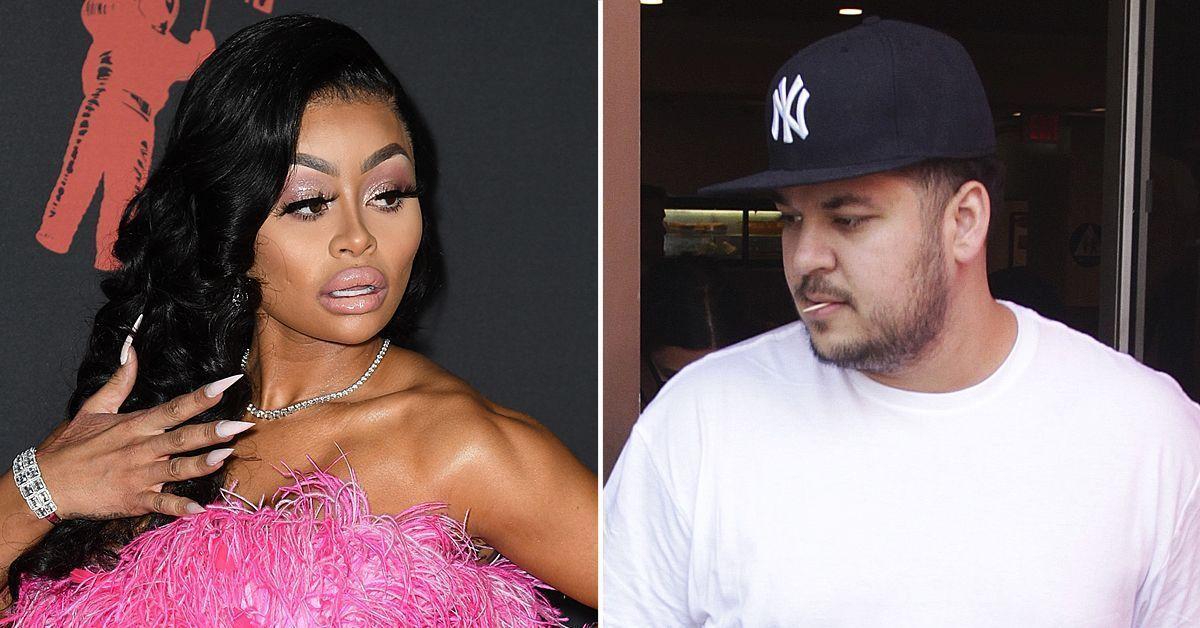 Blac Chyna's ex-friend Pilot Jones has dropped his lawsuit against the model and her ex-fiancé Rob Kardashian over claims they outed him as bisexual and leaked his private information online.
RadarOnline.com has obtained court documents that show Jones has dismissed all claims against Chyna and Kardashian. The lawsuit was originally brought in 2017 after Jones claimed the then-couple lost it on him after an old photo of him kissing Chyna was published on RadarOnline.com when she was about to give birth to Kardashian's first child.
Article continues below advertisement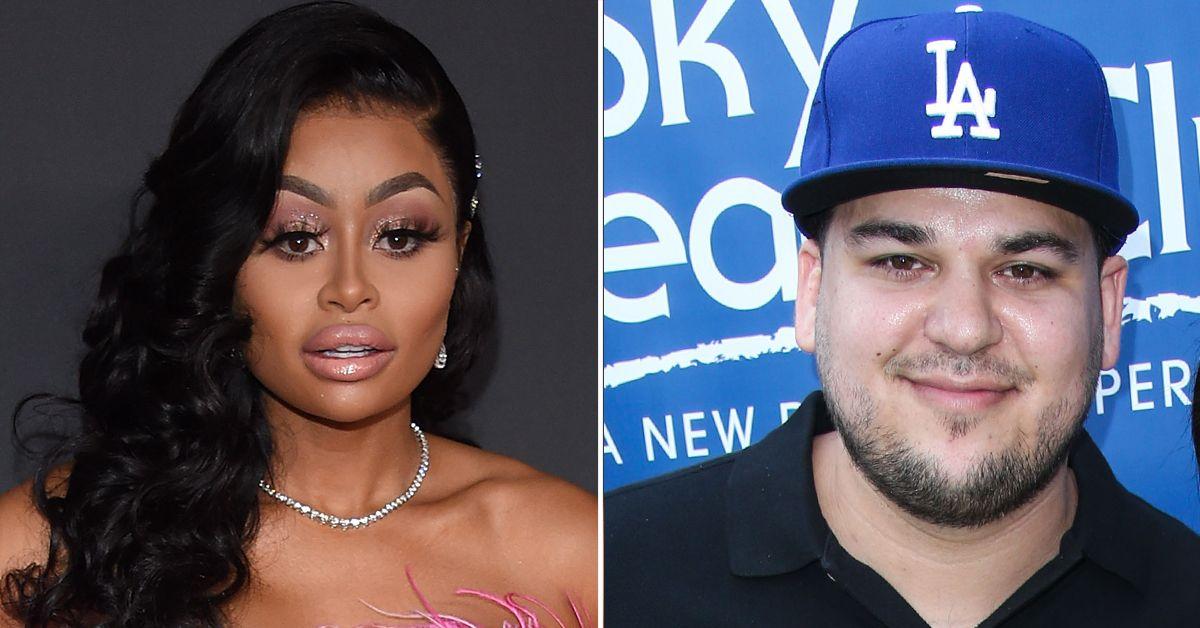 Jones said the two posted his cell phone number online and blew up his phone with angry messages. Kardashian allegedly became so infuriated he threatened to hire a hitman.
Jones told the judge, "Kardashian's conduct involved multiple immediate direct threats of harm by both Kardashian, himself, and by third parties that Kardashian indicated he would be hiring to maim and kill Jones on his behalf, even if he were to travel to Atlanta. There can be no reasonable argument Kardashian's multiple direct and graphic death threats to [Jones] are not the sort of "extreme and outrageous."
Article continues below advertisement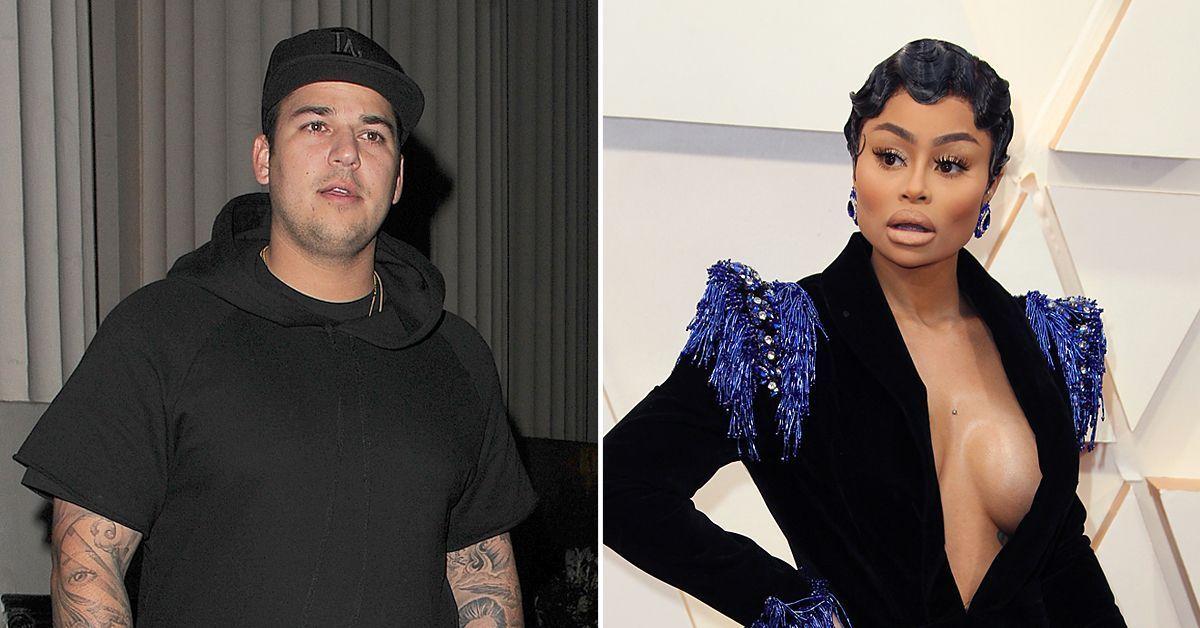 In one text sent by Kardashian, he used a gay slur when writing Jones. "And u fa—-- a-- bi—-this is Rob and u [sic] did the most DISRESPECTFUL sh-- ever by releasing pics and a story to a pregnant woman who is 17 days from having a baby," one alleged message read.
"This is my wife and you about to get you're a-- beat by every Mexican in LA including me. I promise u [sic] that. U [sic} fu—-- with the wrong woman and the wrong dude. This ain't a game to us."
Article continues below advertisement
He added, "I will find out where u [sic] are. And u [sic] corny as fu—-."
Another alleged message read, "Like I said us Mexicans don't play and u [sic] got my wife hot and she 17 days from having a baby and got my baby jumping around. What can [sic] of wack a-- ni—- are u!"
Article continues below advertisement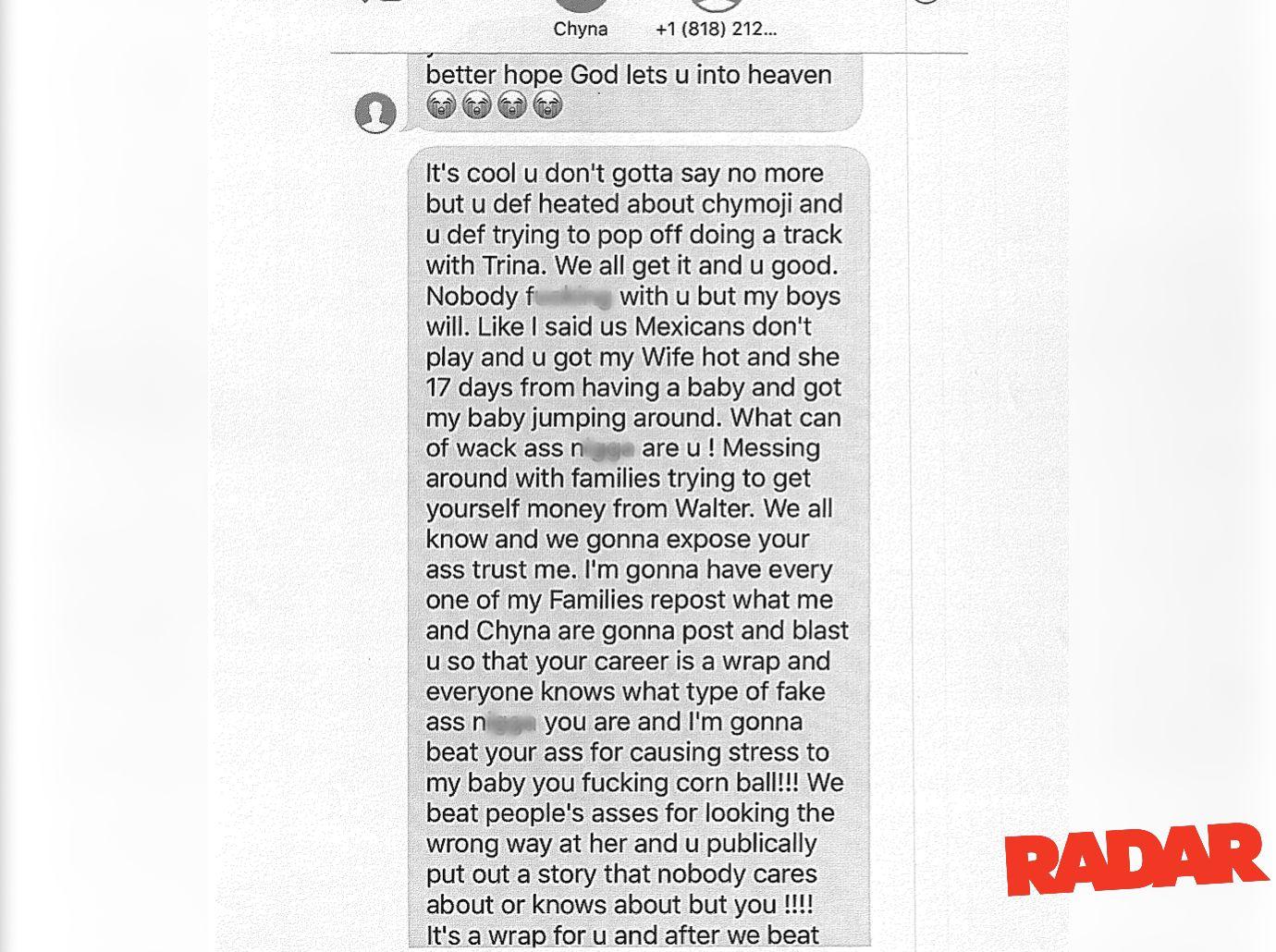 The dismissal means Chyna and Kardashian have settled all of their legal battles involving each other.
As RadarOnline.com previously reported, Chyna agreed to drop her lawsuit against Kardashian over him leaking her explicit photos online if he was able to convince Jones to drop his case.