Bindi Irwin Returns To Social Media Following Family Fallout, Hides Torso Amid Rumors She's Pregnant With Baby No. 2
Bindi Irwin returned to social media just in time to celebrate her 23rd birthday.
Article continues below advertisement
The daughter of late Crocodile Hunter star Steve Irwin had taken a break from Instagram and Facebook following damning allegations she made against her paternal grandfather, Bob Irwin. It was then reported that the young mother's hiatus might also be linked to a rumored secret second pregnancy.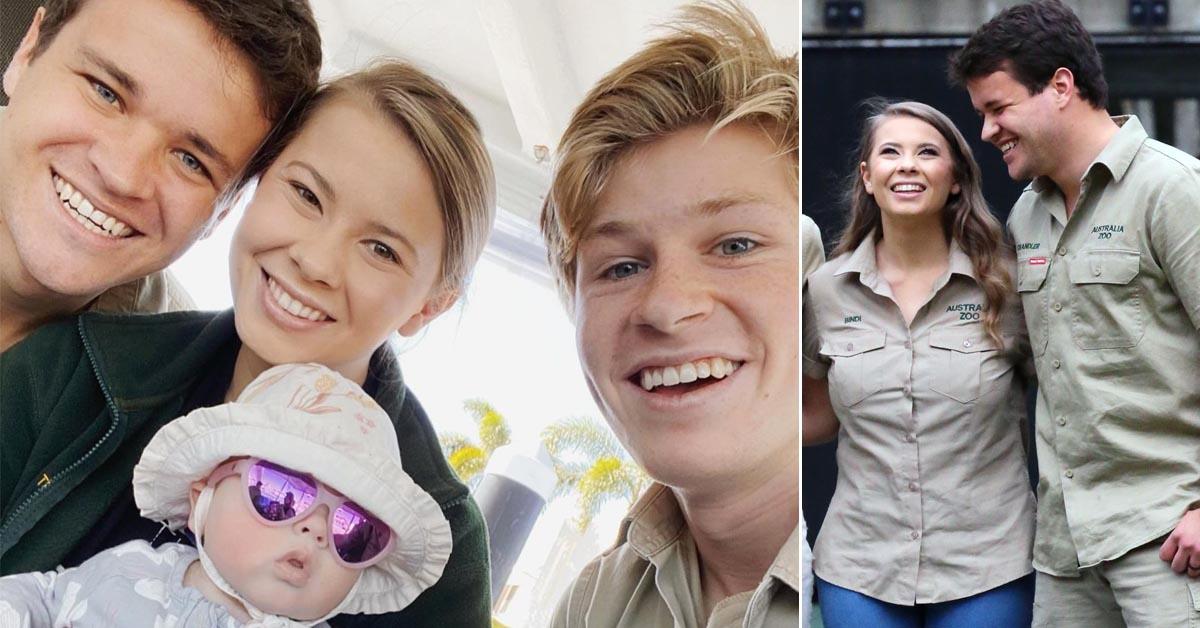 Article continues below advertisement
The Animal Planet star and animal conservationist took to Instagram Saturday morning to thank her family, friends and fans for all the birthday love.
She shared two photos: a closeup of her holding her 4-month-old daughter, Grace Warrior Powell, in front of her, and a shot of her sitting behind a table while surrounded by family, flowers and a gorgeous cake.
"My first birthday as a mama has been the most beautiful gift," she captioned the post. "Our sweet Grace Warrior's face says it all. Today I celebrated by feeding Monty the crocodile and hugging my gorgeous girl (not at the same time!). Thank you for the lovely birthday messages and kind support, it means the world to me."
Article continues below advertisement
The ability to comment on her post was disabled.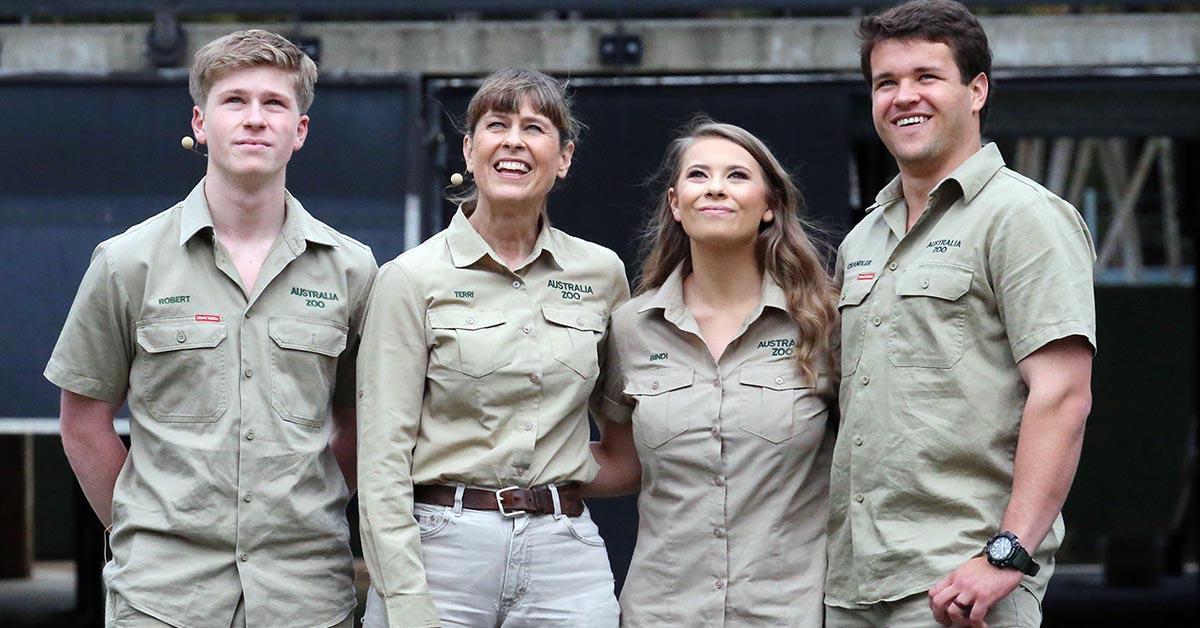 Article continues below advertisement
Bindi's husband, 24-year-old Chandler Powell, celebrated his leading lady with a tribute posted Friday – the day of her actual birthday.
Sharing a sweet image of himself holding a sea turtle while his spouse held a smiling Grace in front of her, the former professional wakeboarder from Florida wrote, "Happy birthday to the most amazing woman I know. Wife, mother, and Wildlife Warrior. My favorite thing about you is your kind heart. You dedicate each day to bringing happiness and love to everyone around you. Today it's our turn to celebrate how incredible you are. I love you."
Article continues below advertisement
Irwin replied, "Thank you so much sweetheart. I love you and Grace more than words could ever describe."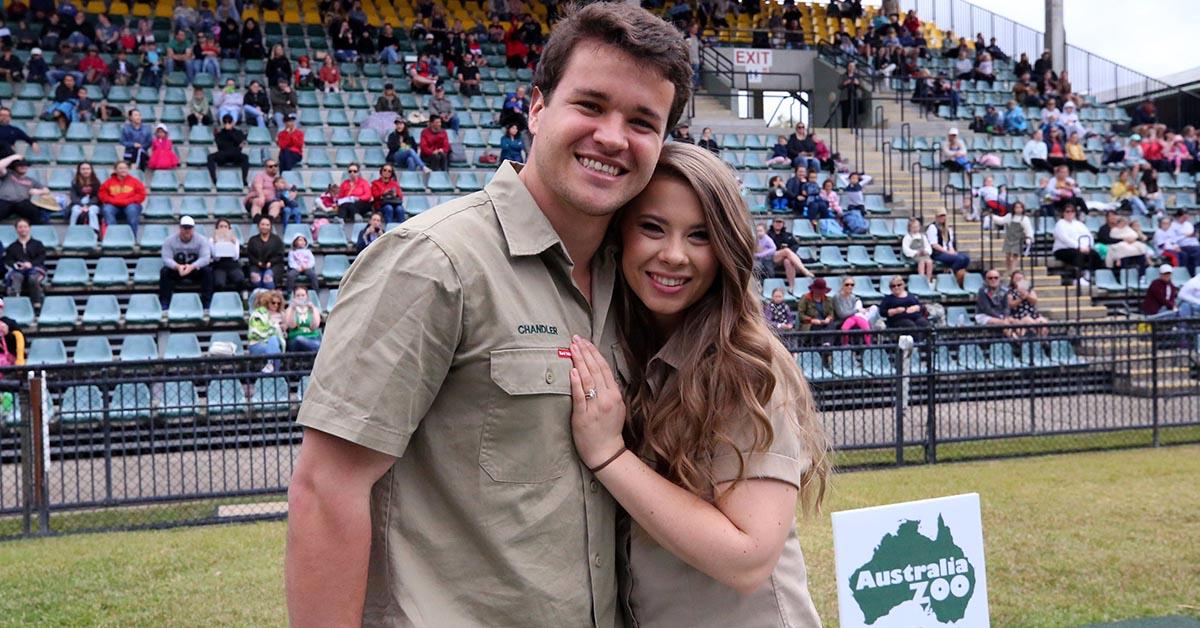 Article continues below advertisement
Bindi's brother, Robert Irwin, also got in on the love. He posted a closeup selfie featuring him, Chandler, Bindi and Grace in her usual spot – right in front of her mama.
"Happy birthday @bindisueirwin," the 17-year-old fellow conservationist captioned the picture. "You've always been the best sister, and now it's so cool to see you as such a wonderful mum to little Grace! I'm so proud of you! (Ps. You and Chandler are raising an absolute fashion icon)."
"Best brother in the world!!" Bindi replied. "Thank you for a fantastic day. I had the best first birthday as a mama. Love you! (And Grace's face in this photo is a MOOD!!)."
Article continues below advertisement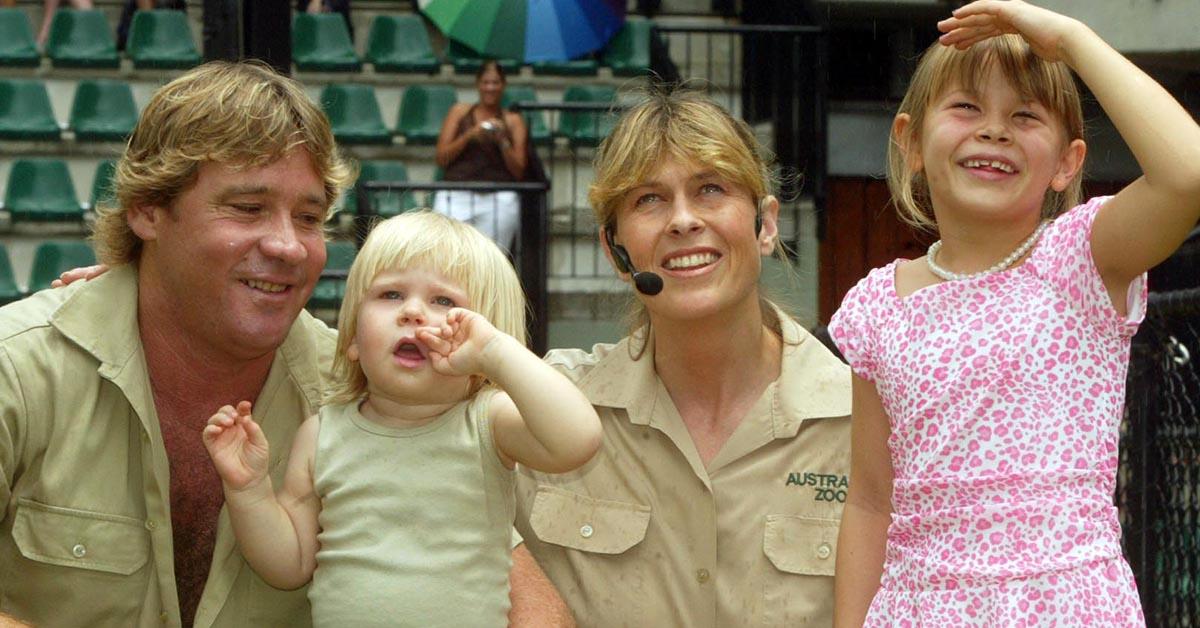 Though no one mentioned it in their birthday shoutouts, Bindi might be expecting again – and the oversized jackets/placement of her baby in photos is not helping to dispel the rumors.
Article continues below advertisement
As RadarOnline.com previously reported, the Crikey! It's The Irwins star is reportedly secretly pregnant with baby No. 2, just four months after welcoming her first child.
"Bindi and Chandler knew from the get-go that they wanted a bunch of kids and they feel there's no reason to wait," a source told Australia's Woman's Day earlier this month, adding that Bindi was "so happy" and "walking on air."
Article continues below advertisement
Grace was born on March 25, exactly one year after the couple said "I do."
As for her immediate family – including her mother, 56-year-old Terri Irwin – the insider said they were all "thrilled."
One relative who may not even know about the reported pregnancy, however, is Steve's father, whose strained relationship with Bindi recently made headlines.
Article continues below advertisement
Last month, Bindi announced she would be taking a break from both social media and "most of [her] work in the public eye" after claiming that Bob "has returned gifts I've sent him after he opened them, he has ignored my correspondence and from the time I was a little girl he has ignored me, preferring to spend time doing anything else rather than being with me."
She added, "He has never said a single kind word to me personally."
Bindi also claimed that her mom "still writes to [Bob] and sends birthday and Christmas gifts to him with no response."
According to Bindi, the Irwins have financially supported Steve's dad since 1992, "when he retired from Australia Zoo." She said they send him money weekly and even "built him a house on a beautiful property."
Article continues below advertisement
Following the allegations, another member of the Irwin family named Bethany Wheeler rushed to Bob's defense by angrily disputing Bindi's statements on Facebook.
Bob's biographer, Amanda French, also weighed in on the matter, saying he was "devastated" when he heard his granddaughter's accusations.
Reps for the family have never responded to our requests for comment.