Archbishop Of Canterbury Accused Of Staring At Harry, Meghan As He Takes Swipe At Those Who 'Cling To Power & Privileges' In Poignant Sermon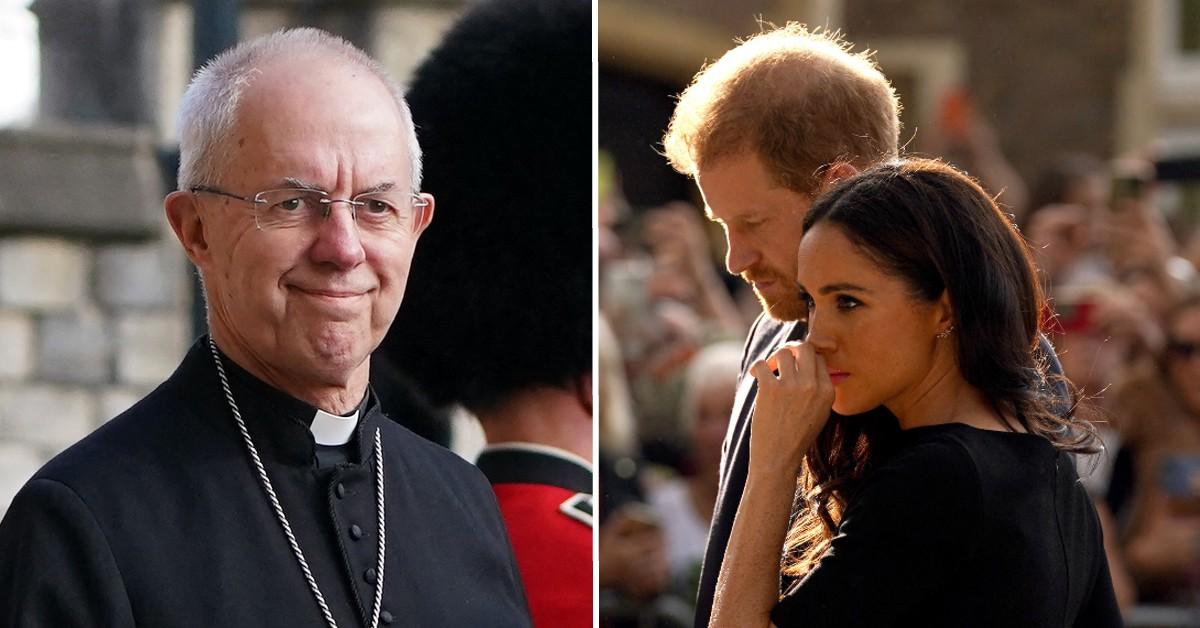 Archbishop of Canterbury Justin Welby has been accused of criticizing Prince Harry and Meghan Markle during his poignant sermon, RadarOnline.com has learned.
Welby said the late Queen Elizabeth had touched "a multitude of lives" and will be deemed a "joyful" figure during her state funeral in Westminster Abbey on Monday, sharing messages about the life she lived as well as the legacy she will leave behind.
Article continues below advertisement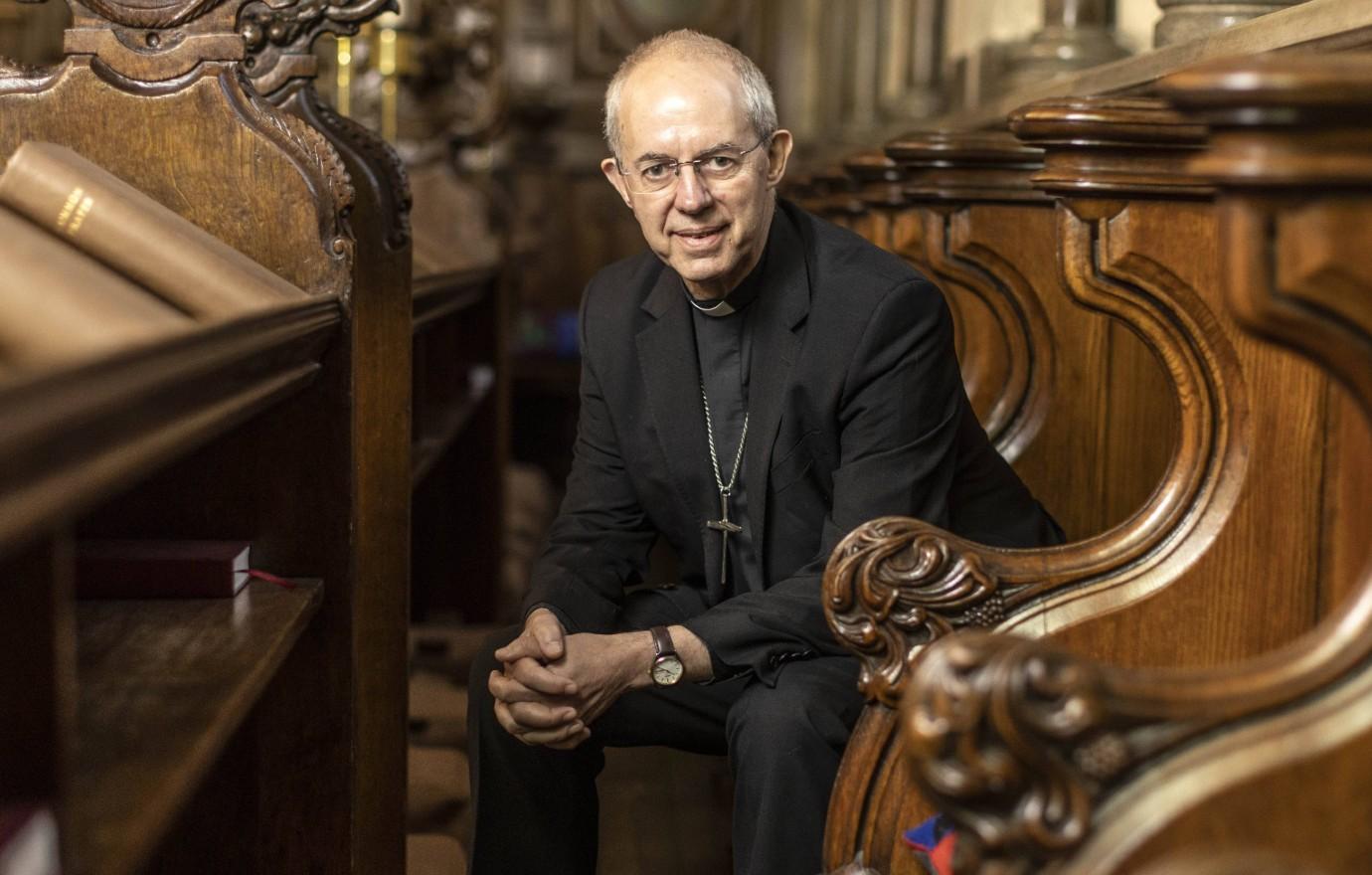 "Leaders of loving service are still rarer," he continued, singing Elizabeth's praises before making the remark some have speculated was a dig at the Duke and Duchess of Sussex. Welby went on, "But in all cases, those who serve will be loved and remembered when those who cling to power and privileges are long forgotten."
Footage appeared to show him looking close to where Harry and his wife were sitting behind the royal's dad, King Charles III, as they bid farewell to her Majesty.
Some viewers were convinced Welby was calling out the couple, who have been very vocal about their controversial decision to step away from royal life as they continue to come forward with shocking claims about the mistreatment they allegedly faced.
Article continues below advertisement
On the other hand, some viewers expressed how that part of his sermon could be directed toward other members of the congregation, including other world leaders.
"How do you know where he was looking? You have no idea," one person tweeted as a debate took place on Twitter.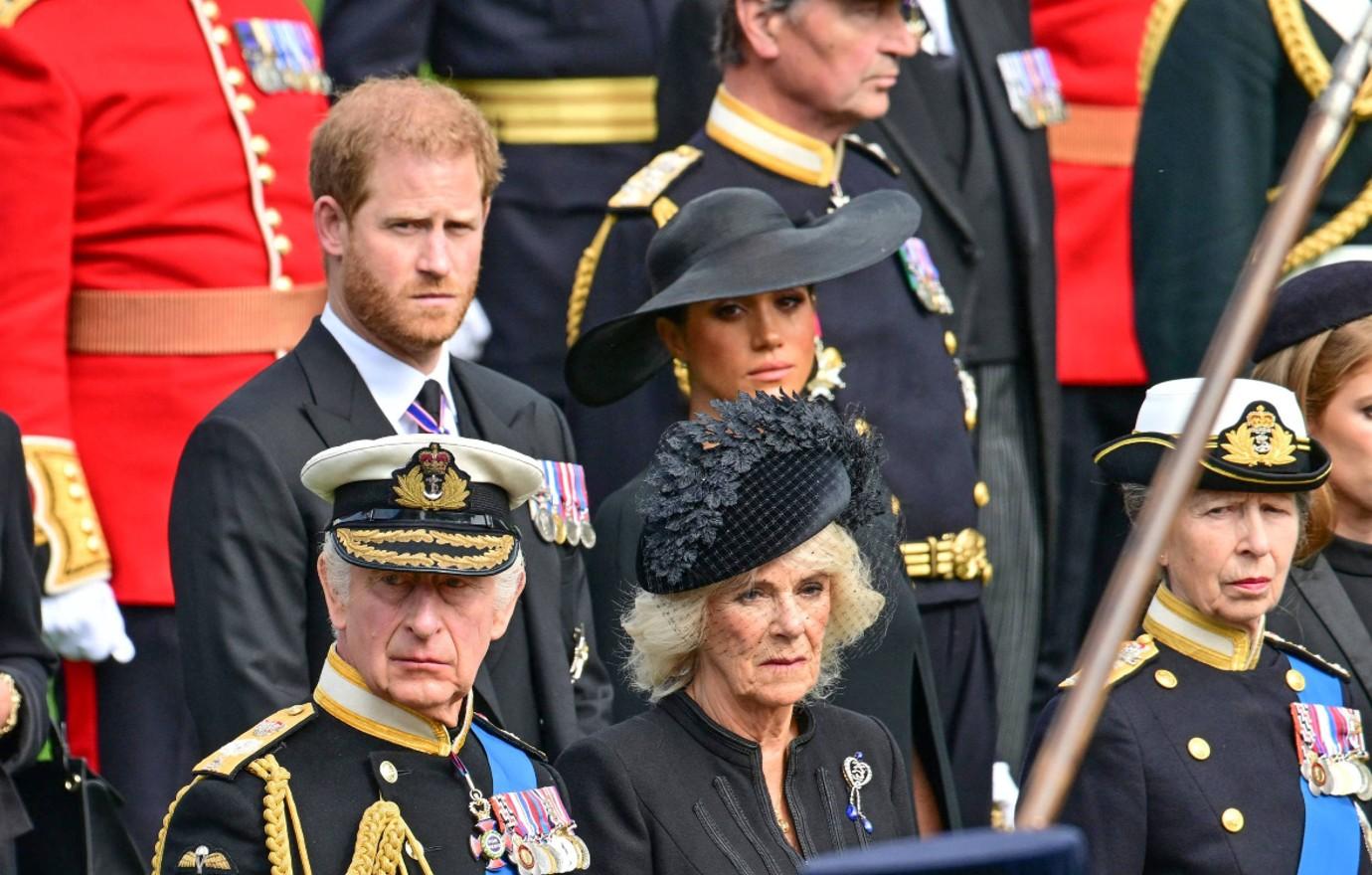 Article continues below advertisement
Insiders told RadarOnline.com that Harry has made it clear that he will not cancel his upcoming tell-all book, but will update it to include the passing of his grandmother, which could impact the dynamic he has with the royal brood going forward.
"The book is the key to Harry's future in the family," well-placed sources claimed. "If the book goes away, Harry will be back in with the family. However, if the book is published, trust will be permanently damaged, and he will never again be welcomed into the new King's inner circle."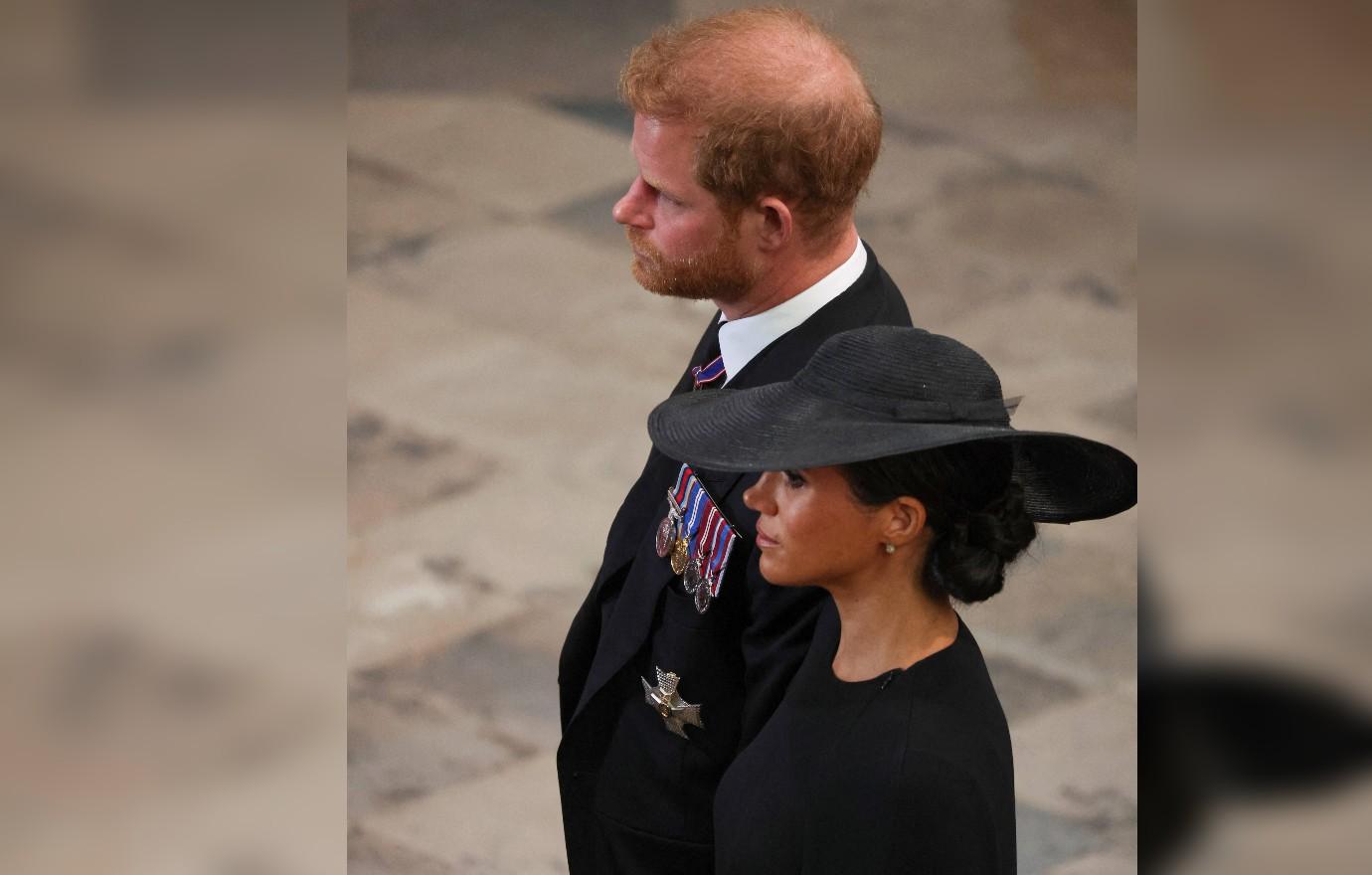 Article continues below advertisement
As the archbishop spoke to nearly 2,000 people inside the venue and millions around the world, he said "few leaders receive the outpouring of love we have seen" in comparison to Elizabeth.
Welby added, "May God heal their sorrow, and may the gap left in their lives be marked with memories of joy and life."