'Road-Tripping To Visit My Bestie': Anna Duggar Seemingly Visits Disgraced Husband Josh Behind Bars On Her 34th Birthday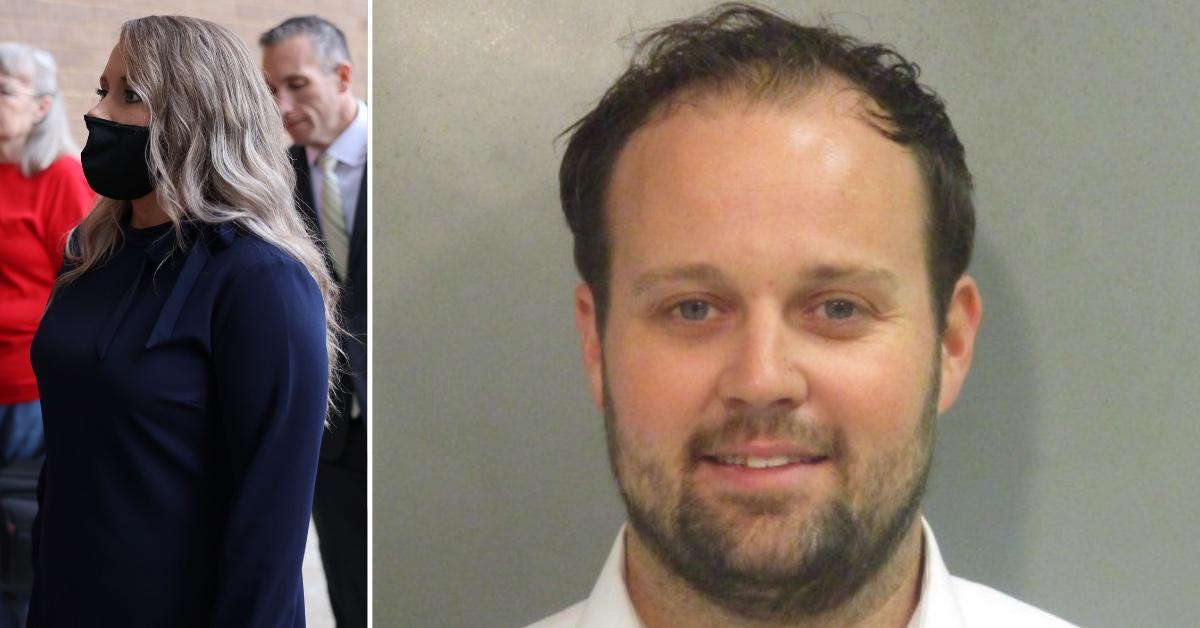 Anna Duggar (née Keller) shared a telling hint that she will be visiting her disgraced husband, Josh, behind bars while celebrating her 34th birthday.
"Officially 34. Fourteen years ago I said, 'YES!' Road-tripping to visit my bestie. 'Even If' by Mercy Me on repeat. 'Jesus, I will cling to You come what may,'" the mom of seven posted via Twitter and her Instagram Stories on Thursday.
Article continues below advertisement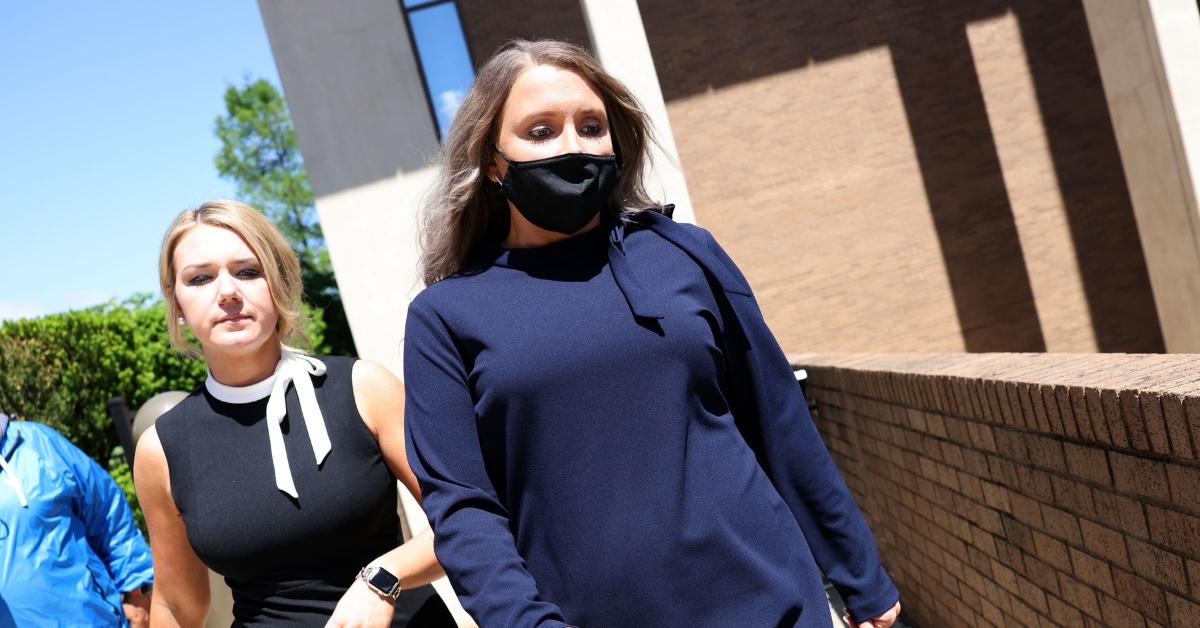 At this time, RadarOnline.com can confirm that Josh is still holed up at the Washington County Jail in Arkansas due to overcrowding at the federal prison he is set to be transferred to.
Although she did not mention Josh in her post, fans are convinced Anna will be paying him a visit considering her wedding reference. They have been married since 2008, welcoming their seventh child last October.
Two methods for detainee visitation are usually available per the jail's website, citing one option from a visitation kiosk in the lobby of the detention center and the other being remote from any computer with a camera, microphone, and internet connection.
Article continues below advertisement
His original booking date was December 9, the day he was found guilty on child porn charges months after his April 2021 arrest.
Josh was later sentenced to 12-and-a-half years during a hearing in Fayetteville.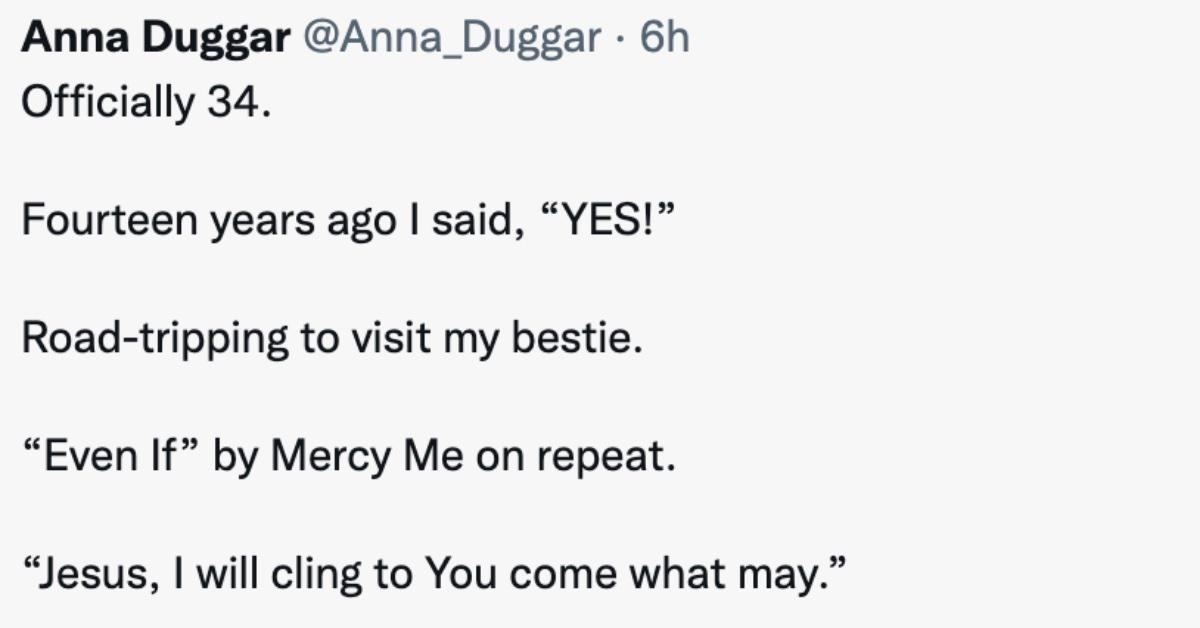 Article continues below advertisement
Anna remained by Josh's side throughout the trial and is now focused on their kids moving forward, an insider told RadarOnline.com.
Despite his conviction and being shunned from other family members, Josh isn't done fighting his case yet, as his legal team recently filed an appeal.
"Duggar respectfully provides notice of his intent to evaluate and pursue any and all meritorious arguments in his appeal to the United States Court of Appeals for the Eighth Circuit," the court document filed on June 3 read.
It appears Josh will have an uphill battle considering members of his family already pleaded for leniency from the judge prior to his sentencing.
Article continues below advertisement
Once he is released, the court ordered that Josh will have to submit to random drug testing, register as a sex offender, and report to a probation officer.
He also won't be able to leave the state without permission, and he must allow his P.O. to search his home at any time, RadarOnline.com confirmed.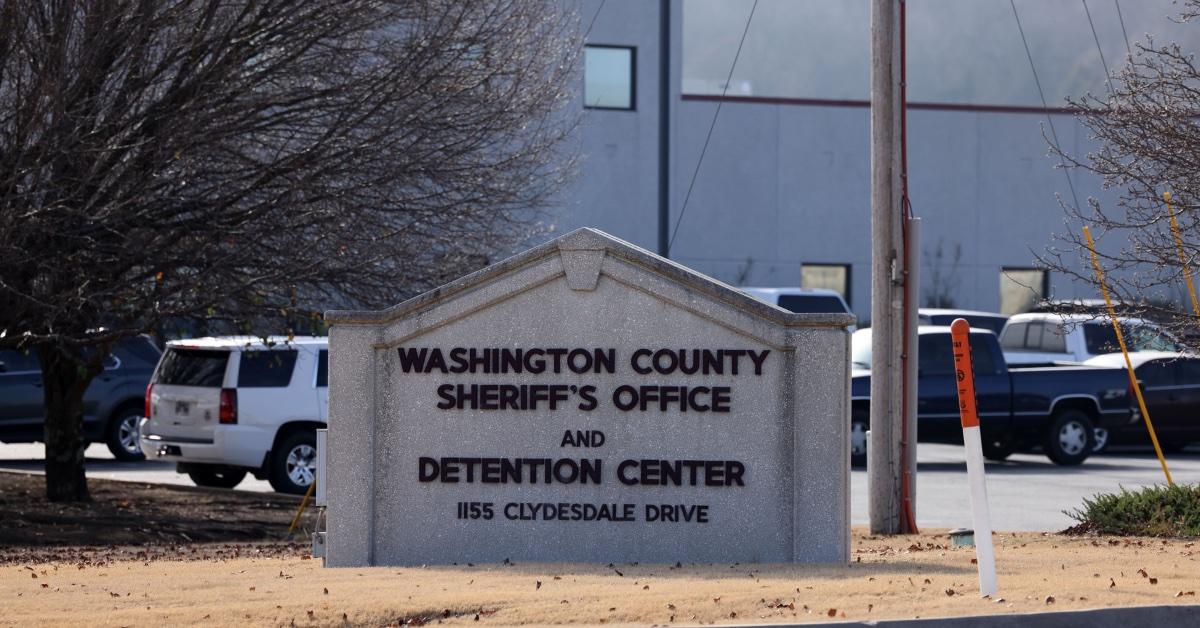 Article continues below advertisement
New rules will also be imposed regarding Josh's interactions with his children.
"The defendant shall have no unsupervised contact with minors, which shall include his own children," the judge wrote. "Contact with his children must be supervised by his wife, his parents, or another individual approved by the U.S. Probation office."