Andy Cohen's Childhood Friend Andy Neiman Found Dead In Hudson River After Weeks-Long Disappearance
Bravo exec Andy Cohen's childhood friend has been found dead in the Hudson River in New York weeks after going missing.
Earlier this month, Cohen shared a missing person flyer for his friend Andy Neiman, who was an actor and playwright. He had been missing since May 21, 2021, after leaving Poughkeepsie's MidHudson Regional Hospital.
Article continues below advertisement
The investigation had been going on for some time before his family announced today the search was over. Neiman's sister wrote a note on Facebook confirming his body has been discovered.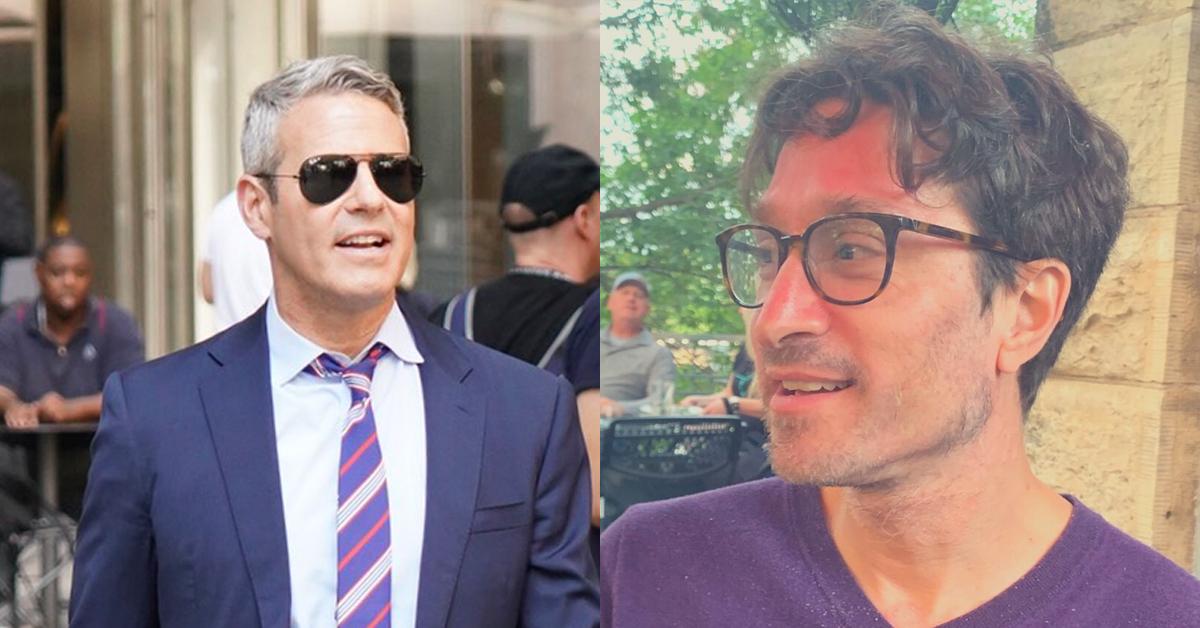 Article continues below advertisement
The message read , "Friends, family, friends of friends and family, and strangers I may never meet who have shown their care and humanity in ways that have exceeded anything I could have dreamt up~ Today I am writing the post I hoped I'd never have to."
It ended, "The one that concludes this endless ardent search for our brother, Andrew Michael Neiman. Yesterday it was confirmed that the body found on the Hudson River shoreline in Poughkeepsie on Wednesday was indeed him."
Article continues below advertisement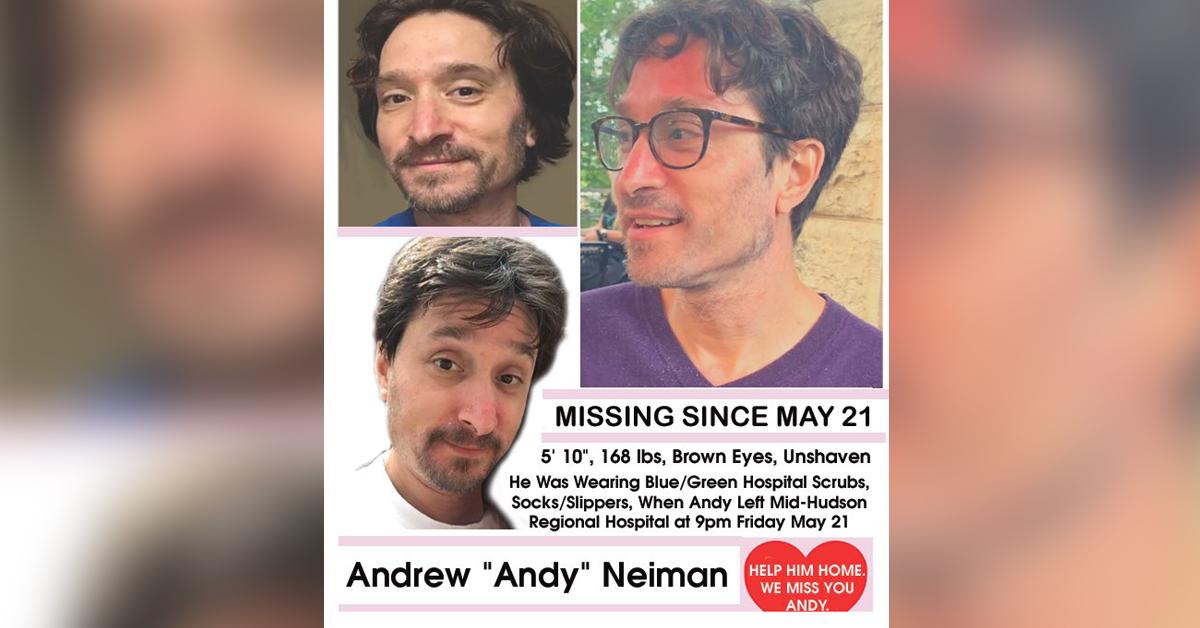 Cohen posted the missing person's flyer two weeks after his friend went missing. The flyer said Neiman was a "missing vulnerable adult with schizophrenia" and his family believed he was in the area nearby.
Article continues below advertisement
The Bravo boss said, "Andy is younger than me, but we went to the same camp - Nebagamon in Wisconsin - and the same high school. I'm praying for his safe return, along with a lot of folks in St. Louis."
A GoFundMe had been launched in the days after Neiman went missing. His friend Stephanie Saur wrote on the campaign, "We are utterly heartbroken to share that Andy's body has been found in Poughkeepsie. THANK YOU to all who have given so much to help with the search."
Article continues below advertisement
She said, "The funds previously donated will cover funeral costs and we're increasing our goal to raise additional funds to support Andy's 8-year-old daughter. Thanks to all who have contributed to this effort."
Andy has yet to comment on the tragic news of his childhood friend's death.