Kim Zolciak Trashes Bravo Days After Network Cancels 'Don't Be Tardy,' Claims They Didn't Show Brielle Sympathy Following Best Friend's Death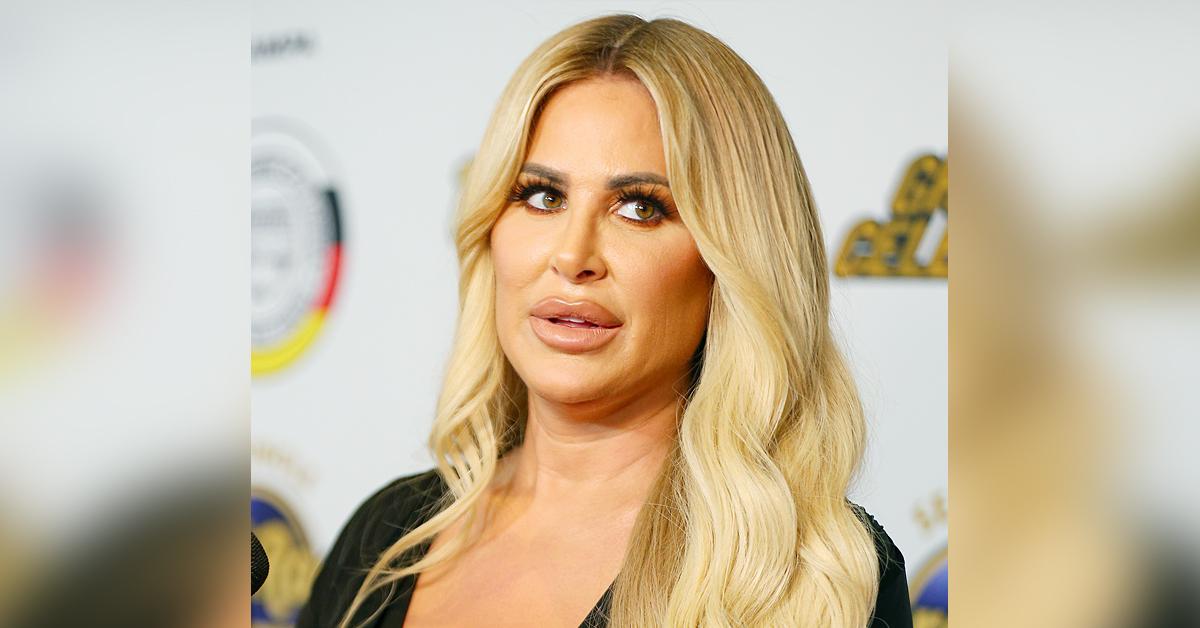 The claws are out!  Kim Zolciak is slamming Bravo just days after the network canceled her long-running series, Don't Be Tardy.
Article continues below advertisement
The 42-year-old reality star wasted no time trashing the network that made her famous, claiming Bravo showed her oldest daughter Brielle Biermann no sympathy after her best friend was tragically killed last month.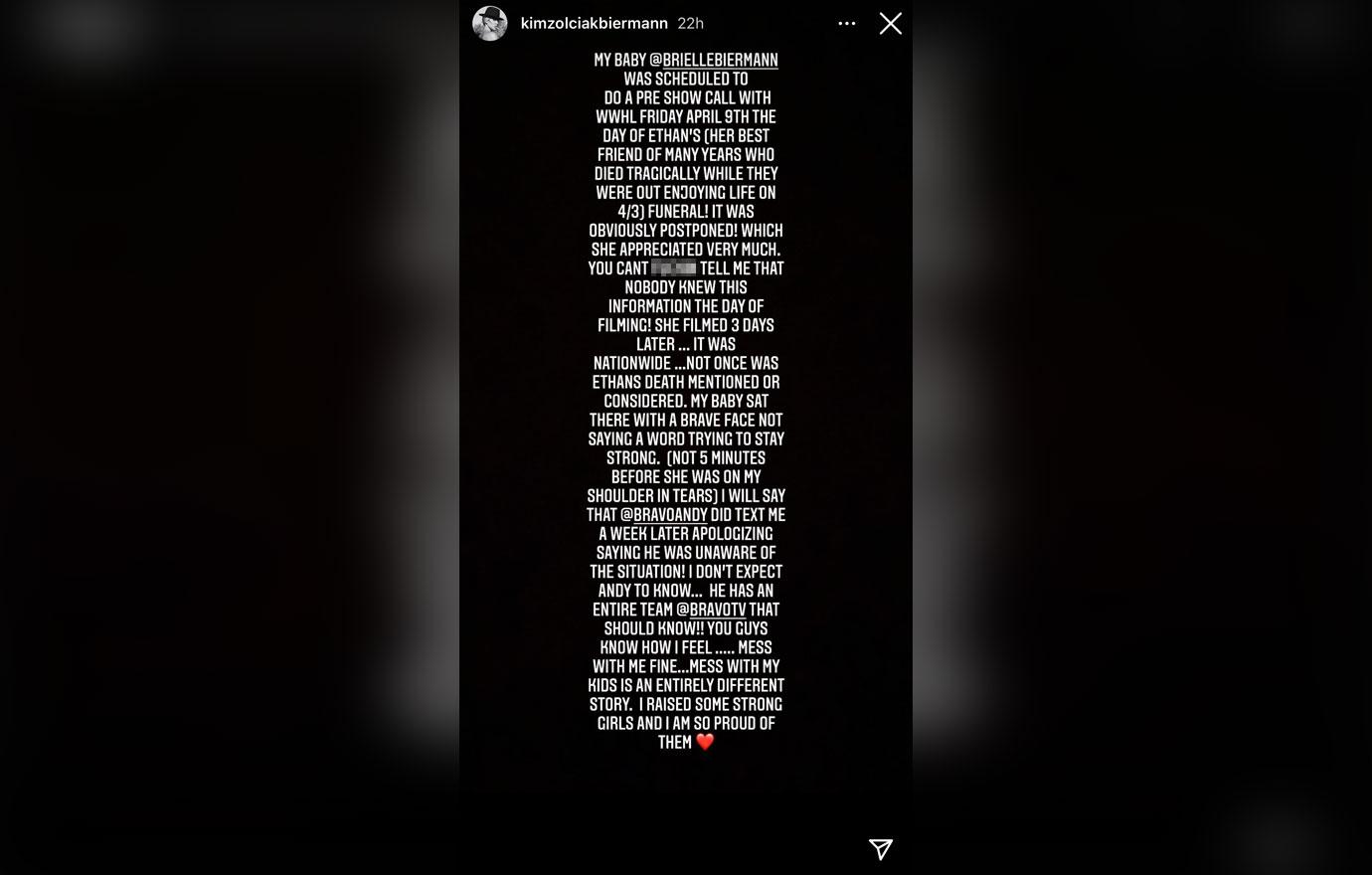 Article continues below advertisement
Taking to her social media over the weekend, mama bear came out and ripped Bravo a new one. 
First, addressing Brielle's appearance on the special Watch What Happens Live With Andy Cohen episode which featured several kids from The Real Housewives franchises. According to Kim, it was originally scheduled to film just days after her friend's death. 
Article continues below advertisement
"My baby @briellebiermann was schedule d to do a pre show call with WWHL Friday, April 9th the day of Ethan's (her best friend of many years who died tragically while they were enjoying life on 4/3) funeral!" she wrote.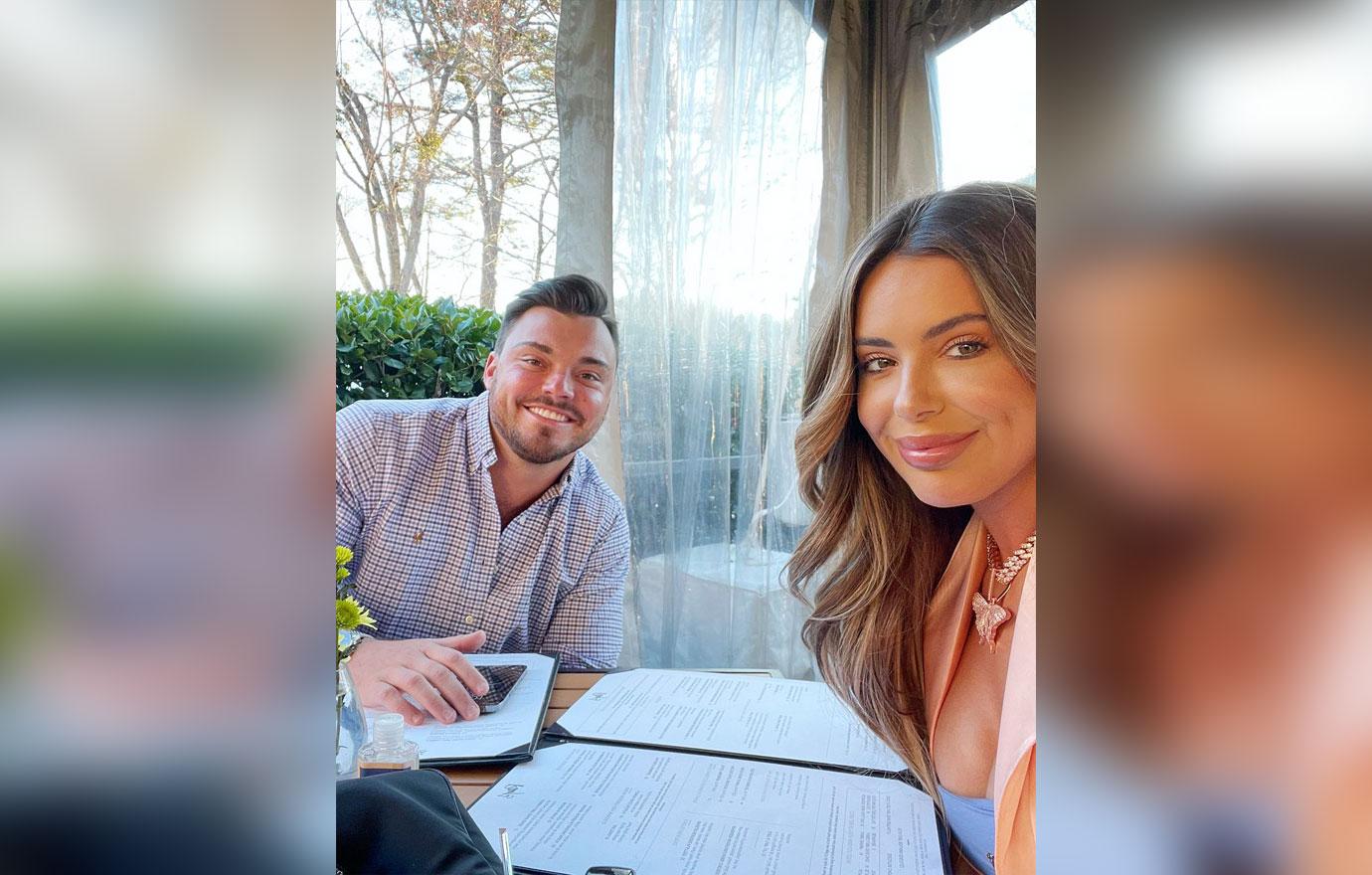 Article continues below advertisement
Revealing it was "obviously postponed" which Brielle "appreciated very much," Kim Zolciak immediately switched gears and trashed WWHL, which airs on Bravo -- the same network as Don't Be Tardy.
"You can't f--king tell me that nobody knew this information the day of filming! She filmed 3 days later... it [Ethan's death] was nationwide... not once was Ethan's death mentioned or considered," she continued. 
Article continues below advertisement
Adding, "My baby sat there with a brave face not saying a word trying to stay strong," despite crying on Kim's shoulder only moments before. 
Her anger comes as fans bashed Andy Cohen for not asking Brielle about bestie's death on the WWHL special episode, which aired on Sunday. 
Article continues below advertisement
It also stems from him questioning her about those plastic surgery rumors, something that startled Brielle and made the other kids on the show laugh.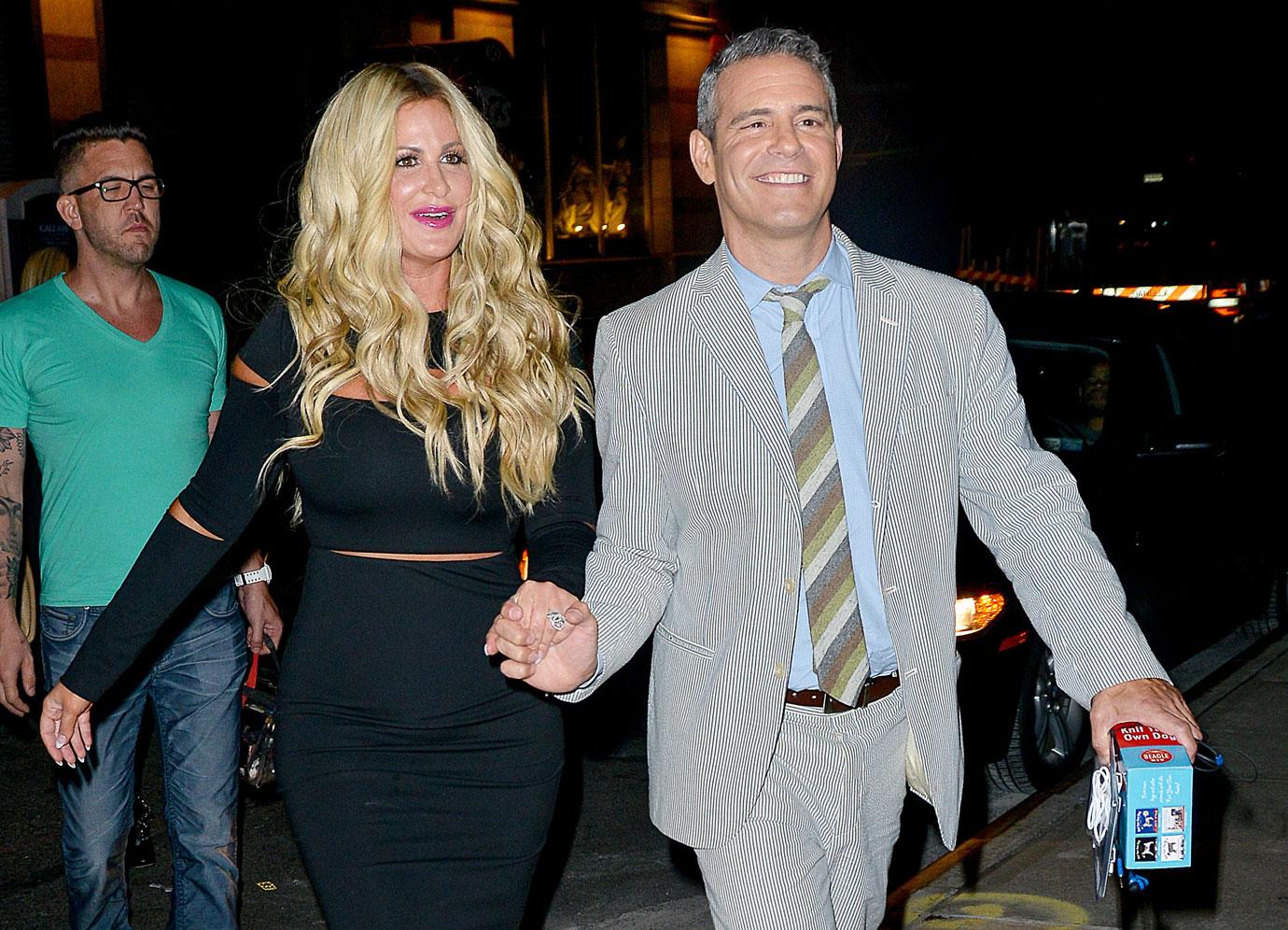 Article continues below advertisement
Kim Zolciak made it clear -- she's not mad at Cohen for coming after her child but does appear to be angry at Bravo for not being more sensitive during Brielle's grief. 
"I will say that Andy Cohen did text me a week later apologizing saying he was unaware of the situation! I didn't expect Andy to know…He has an entire at Bravo TV that should know!!"
Article continues below advertisement
She ended her statement by writing, "You guys know how I feel…..Mess with me fine…Mess with my kids is an entirely different story. I raised some strong girls and I am so proud of them."
Brielle's best friend died after being struck by a vehicle early last month. As Radar reported, Kim's daughter donated thousands of dollars to Ethan's GoFundMe to help pay for his funeral. 
Article continues below advertisement
Kim Zolciak seems to be speaking her truth on how she really feels about the network after Bravo pulled the plug on her hit show after 8 seasons. 
In a statement to Radar, Bravo said, "We have enjoyed watching the incredible journey of Kim, Kroy and their entire family who grew up right before our eyes.  We are so thankful to have had the opportunity to share their life and all the touching moments with our audience."