'Real Housewives Of New Jersey' Star Teresa Giudice Makes Controversial Comments About Sexual Harassment, Twitter Erupts
Teresa Giudice made some controversial comments about sexual harassment during the second and final part of the Real Housewives of New Jersey Season 11 reunion special, and fans are not happy.
Article continues below advertisement
"Of all the things she had said over the years this is one of the most disgusting," one appalled viewer tweeted in response.
The topic of sexual harassment was revisited on the Housewife-dreaded couches after Margaret Josephs revealed to her co-stars this season that she had been sexually harassed by a much older boss when she was in her early 20s. She said she felt he had abused his power and believed at the time that she had no choice but to comply with his advances, for fear of jeopardizing her career.
Article continues below advertisement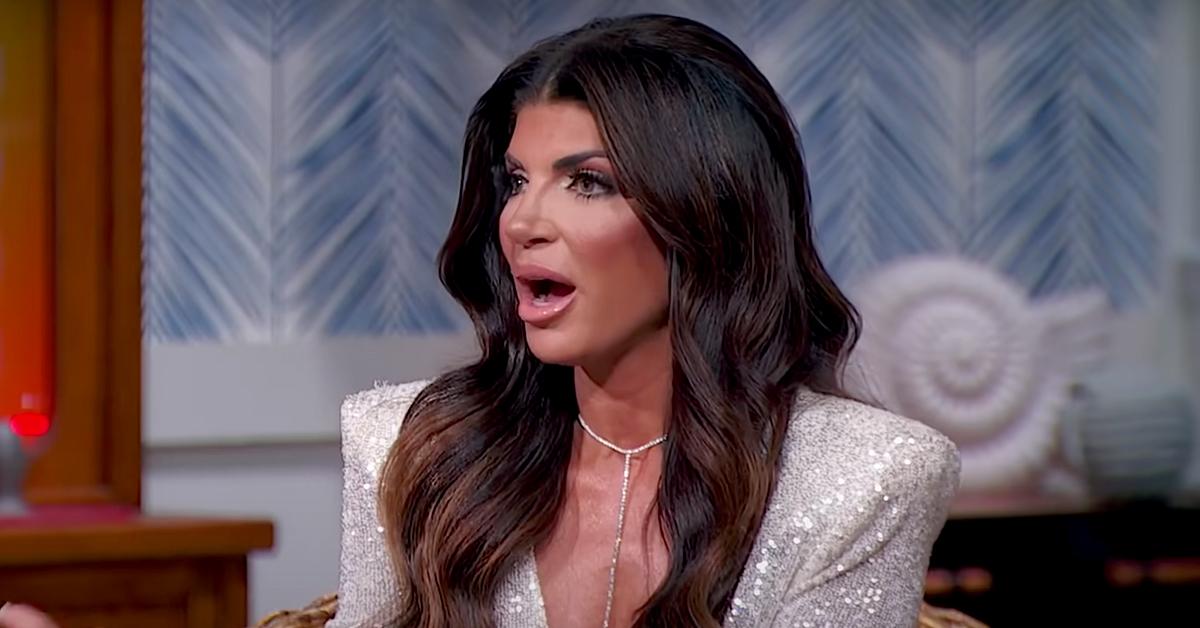 Bravo boss and reunion moderator Andy Cohen then asked Jackie Goldshneider – a lawyer and journalist – if she had ever been sexually harassed in the workplace.
Indeed, she recalled having "bosses who would massage [her] shoulders," prompting a disgusted Giudice to ask, "You let them?!"
"Yeah, because I didn't want to get fired," Goldschneider replied reluctantly.
Article continues below advertisement
With a laugh and an eye roll, the mother of four daughters let out an, "Oh, my God," prompting Andy to ask her if she had ever experienced sexual harassment.
"No," Tre replied confidently, shaking her head. "Nobody would put their hands on me, unless I would want them to."
A visibly uncomfortable Cohen explained that it's "not a sign of weakness to experience sexual harassment," but she doubled down, reiterating, "I'm just saying, nobody would touch me unless I want them to."
Article continues below advertisement
Margaret and Andy agreed that the conversation had started to steer toward "victim-shaming."
"When you have a job that you've worked really hard to get and you don't want to get fired from it, it's not 'letting' them do it," Jackie explained, before Marge asked Teresa whether she believed that all sexual harassment victims "let it happen" to them.
"I'm talking about me," Tre maintained. "There are are women that are intimidated by their bosses. I'm just saying, with me, it would not happen."
Goldschneider noted that Giudice's thinking was easier said than done, while Josephs argued that her remarks were a prime of example of why many victims of sexual misconduct do not feel comfortable coming forward with their stories.
Article continues below advertisement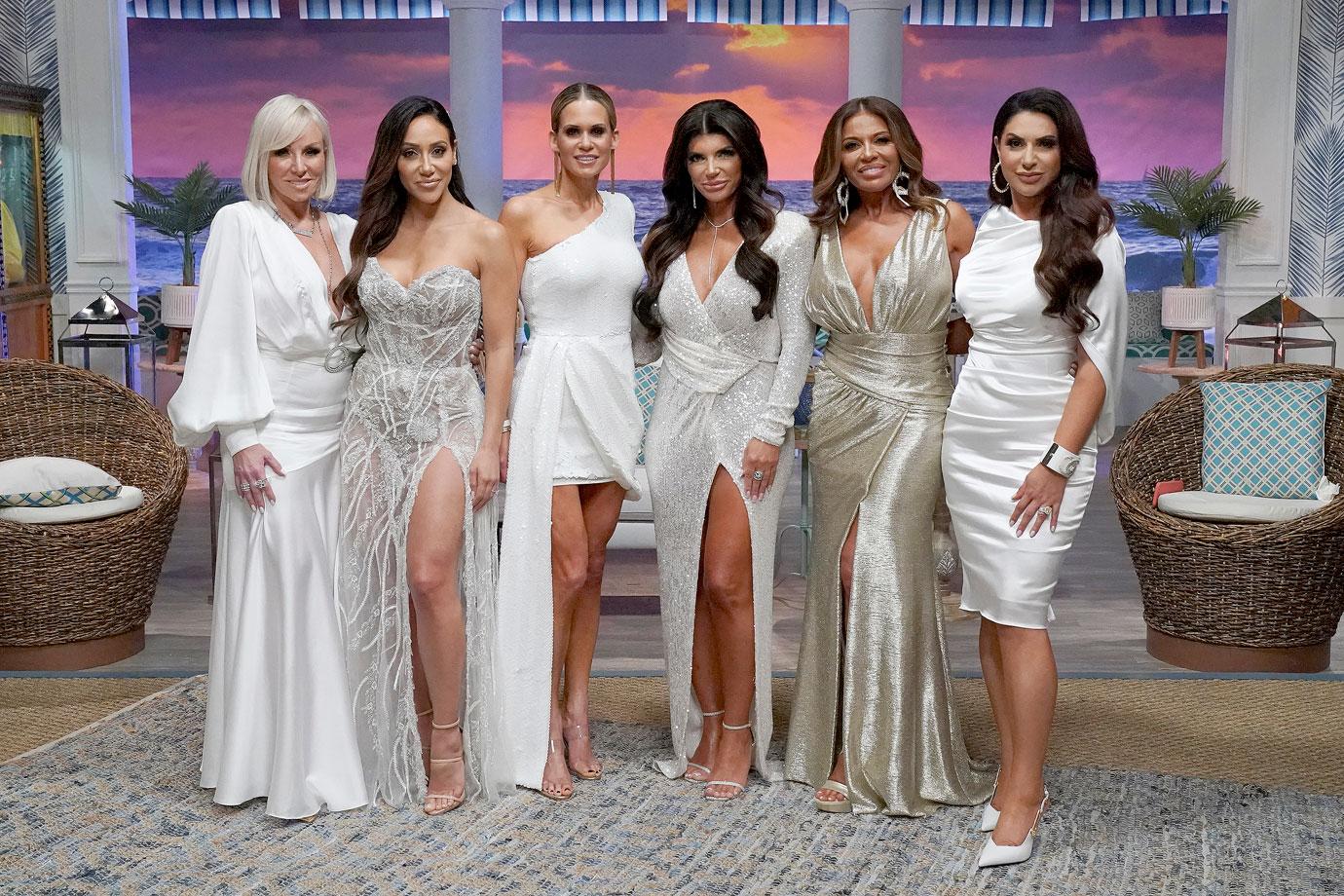 Even Giudice's intense fanbase – the diehard TreeHuggers – found her comments difficult to defend.
Article continues below advertisement
"No one should be surprised by this. Hope her daughters never experience harassment, only to be told by their mother that they 'let him' do it," one critic tweeted, while another wondered, "Does Teresa know how sexual harassment works? Better that she speaks to how she believes she would *respond* to harassment vs never 'letting' it happen to her."
Several others called out the fact that Teresa served almost a full year in federal prison for crimes her ex-husband, Joe Giudice – who often spoke poorly to her and about her in front of the cameras – allegedly committed without her knowing.
"But it's ok to 'let' your husband get away with calling you a c*nt on tv and not address but excuse it. I'm sure her 4 girls loved hearing and seeing that," argued one person, as others echoed similar sentiments:
"Oh but you 'let' your husband call you a B and C and threaten abuse on national TV, and send you to jail, but that's okay. Noted."
"Teresa Giudice if it didn't happen to me it's not a problem, meanwhile, her exhusband verbally abused her for years and put her in jail."
Article continues below advertisement
A few expressed concern over "how much Teresa does not fully comprehend," as one person tweeted, "The way she belittled Jackie with the, 'You let them?' followed by the 'Oh my God' followed by the eyeroll. And then ppl excusing her with, 'She never had a job so doesn't understand' or 'Tre doesn't know how to articulate' crap infuriate me more than even her."
Another dissenter noted, "Sad thing is Teresa seemed to think she was saying something that made her come off as powerful and strong but it highlighted her weaknesses and her ignorance," while someone replied, "This is Teresa 101."
"I was watching like wat the actual.. Teresa hates this lady so much she has to disagree with everything she's saying to the point of basically stating 'so you let them sexually harass you, wow ur weak that'd never happen to me I'm much stronger than you' Good one Tre," tweeted someone else, as others followed suit:
"Tre should spend less time getting mad at Marg for making comments about her intelligence and more time getting educated. This is SO ignorant. Disgraceful for a woman on this platform to be making irresponsible comments like this."
"Disgusted. So easy to say when you;'ve never been in that position. And Margaret is right - this is exactly why women don't come forward about it."
Giudice has not commented on the matter. Reps for Bravo have not yet responded to Radar's request for comment.