Exclusive Details
Amber Heard Grills Johnny Depp's Pal About Alleged Verbal Attack Over James Franco Allegations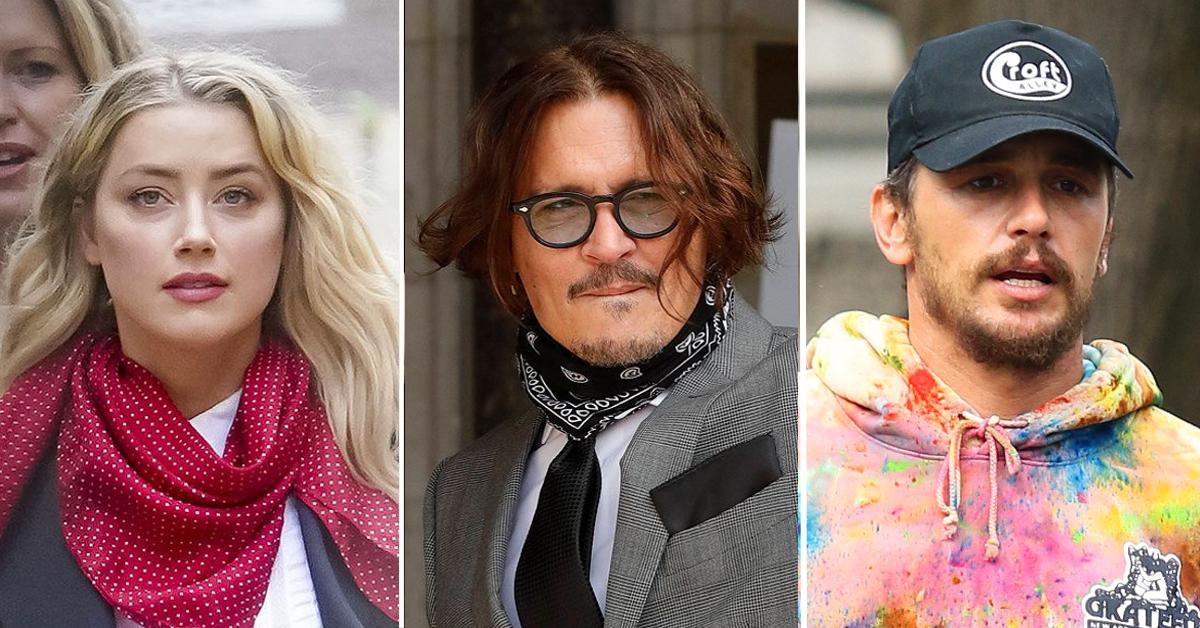 Amber Heard fired back at Johnny Depp's close friend in court — minutes after he accused her of having a meltdown on a private jet in 2014.
On Tuesday, the actress' legal team grilled Depp's longtime pal Keenan Wyatt after he was called by the Pirates of the Caribbean star's team.
Article continues below advertisement
The bitter exes are facing off in a $100 million trial. Depp accuses his ex of defaming him with false accusations of abuse.
Heard has stuck by her story that Depp was violent with her on multiple occasions during their time together.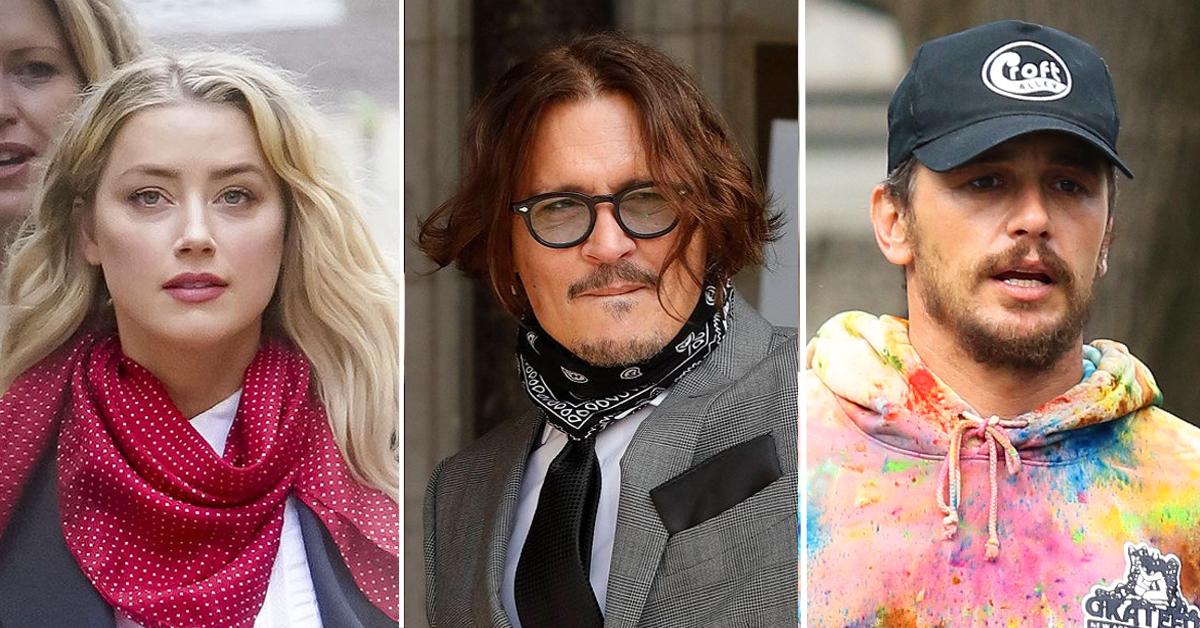 Article continues below advertisement
When questioned by Depp's team, Wyatt described knowing the actor for over 25 years. He testified that he often vacationed with Depp and his ex-Vanessa Paradis.
He described Depp and Paradis as a "loving couple" in contrast to the relationship with Heard.
In court, Wyatt said he met Heard on the set of the 2011 film The Rum Diary. The two execs met on this film and moved in together the following year.
Article continues below advertisement
Wyatt had many interactions with Depp and Heard. Under oath, she said he never witnessed abuse or saw his friend get violent.
Depp's team asked Wyatt about a 2014 trip on a private jet from Boston to Los Angeles.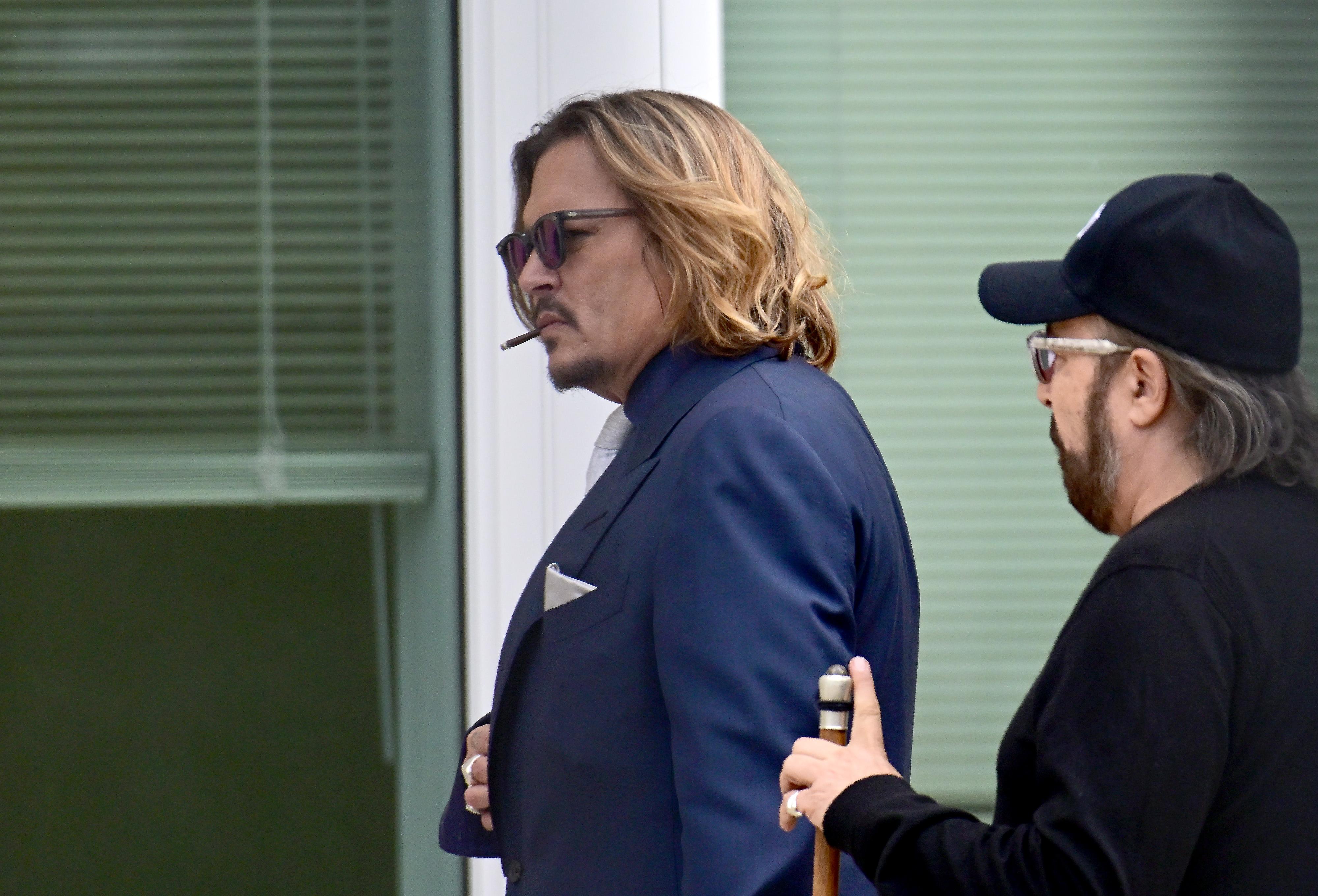 Article continues below advertisement
The actor's friend said he was on the plane with the then-couple. He described Heard as giving her boyfriend "the cold shoulder."
Wyatt says he went to sit by Heard and told her "You know he cares about you." He claims Heard shouted at him, "How dare you talk to me!"
Moments later, the actress' lawyer Elaine Bredehoft had her go at Wyatt. Bredehoft was able to get Wyatt to state in court that while he never witnessed abuse, he had no idea what happened behind closed doors.
He was then questioned about the 2014 private jet trip. Heard's lawyer asked if Wyatt recalls Depp asking his then-girlfriend if she enjoyed "f------" James Franco and if she had "slipped him a tongue."
Article continues below advertisement
Wyatt did not remember the conversation. The actor is rumored to have believed Heard was having an affair with Franco.
Depp is the next witness expected to take the stand in court.
As RadarOnline.com first reported, the Secret Window star is not only planning to call Franco to the stand but wants to use the trial to discover if Elon Musk is the father of Heard's baby.