Amber Heard Admits Hitting Johnny Depp In Bombshell Recording, Tells Jury It Was Self-Defense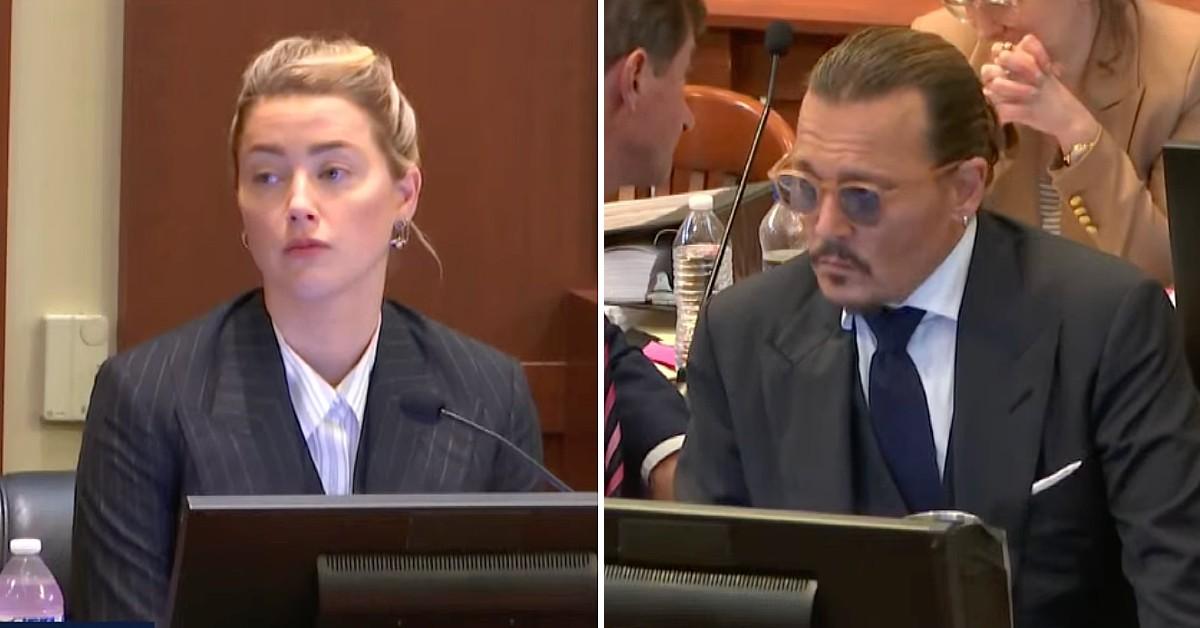 Amber Heard admitted to striking Johnny Depp during their blowout fights but said it was only to protect herself from harm.
On Tuesday, Heard continued day two of cross-examination as part of the $100 million war with her ex-husband.
Article continues below advertisement
The 36-year-old actress was grilled for hours by Depp's attorney Camille Vasquez. The Pirates of the Caribbean's team worked overtime to poke holes in Heard's timeline of abuse.
Vasquez argued Heard was the aggressor who got physical with Depp. On the stand, Heard told the jury that she struggled to find work after Depp's former lawyer Andrew Waldman made statements about her in the press.
Vasquez asked Heard what jobs she lost as a result of the alleged defamation. She said it was, "It's kind of hard to point to the jobs you're not offered, to the gigs you don't get."
Depp's lawyer pointed out Heard was not replaced in the upcoming Aquaman 2. Heard corrected her saying she was originally released from her contract but fought to stay in the film.
Article continues below advertisement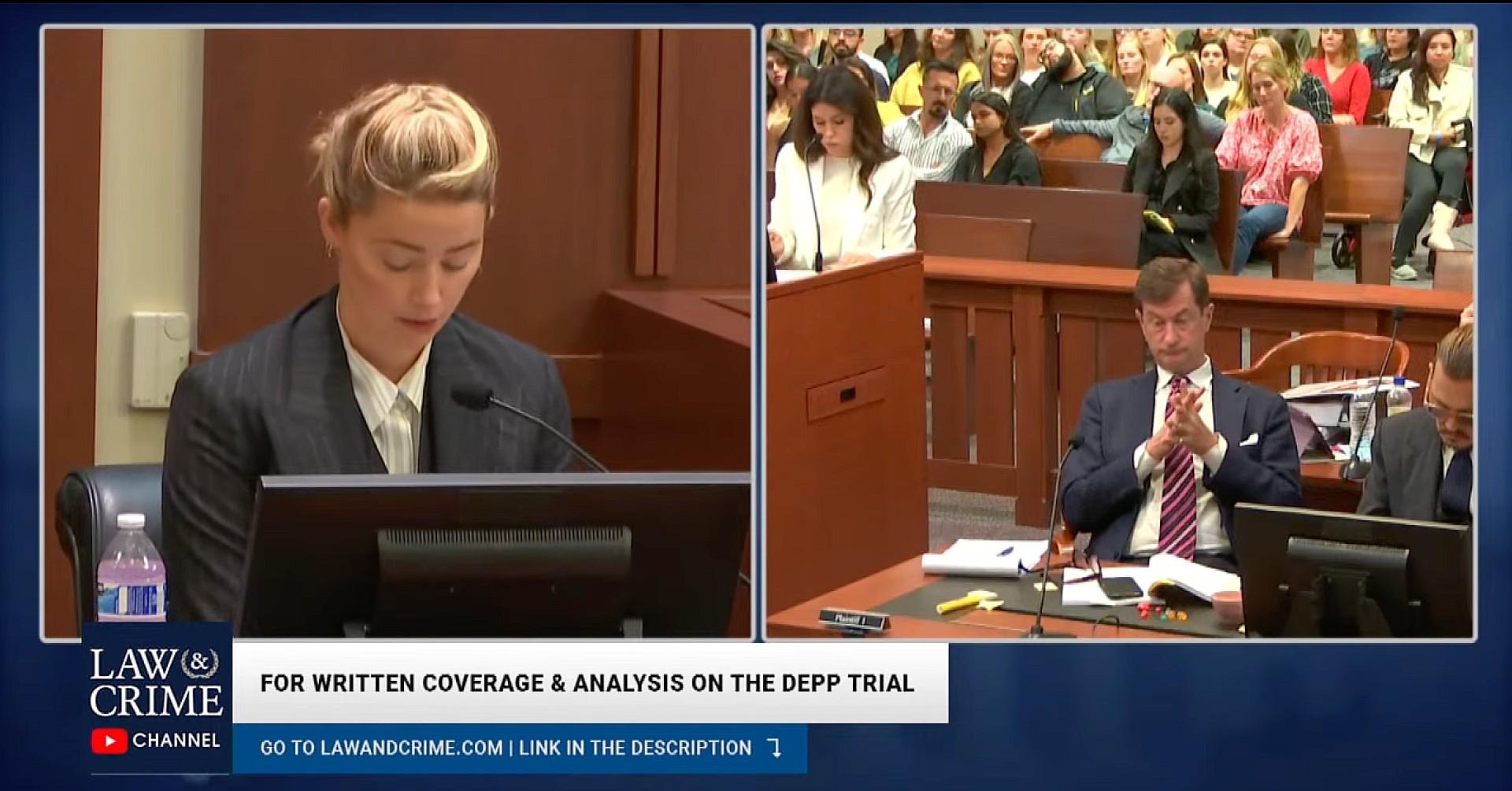 Eventually, Heard said the execs kept her in the film but she is unsure how many minutes she will appear in the final cut.
In regard to her contract with L'Oreal, Heard said they did indeed extend her contract several times since but had not really used her.
Article continues below advertisement
She said Waldman's comment and the online attacks against her "torture her" every day. She told the court she wanted to move on with her life.
Later, Heard admitted she recently filmed a new movie.
Vasquez then played a recording of Heard and Depp where the actress admitted hitting Depp. Vasquez pressed the actress, "You struck Depp multiple times?"
Heard said she had to use her body to defend herself against Depp. Another recording had the actor accuse Heard of hitting him "last night."
Article continues below advertisement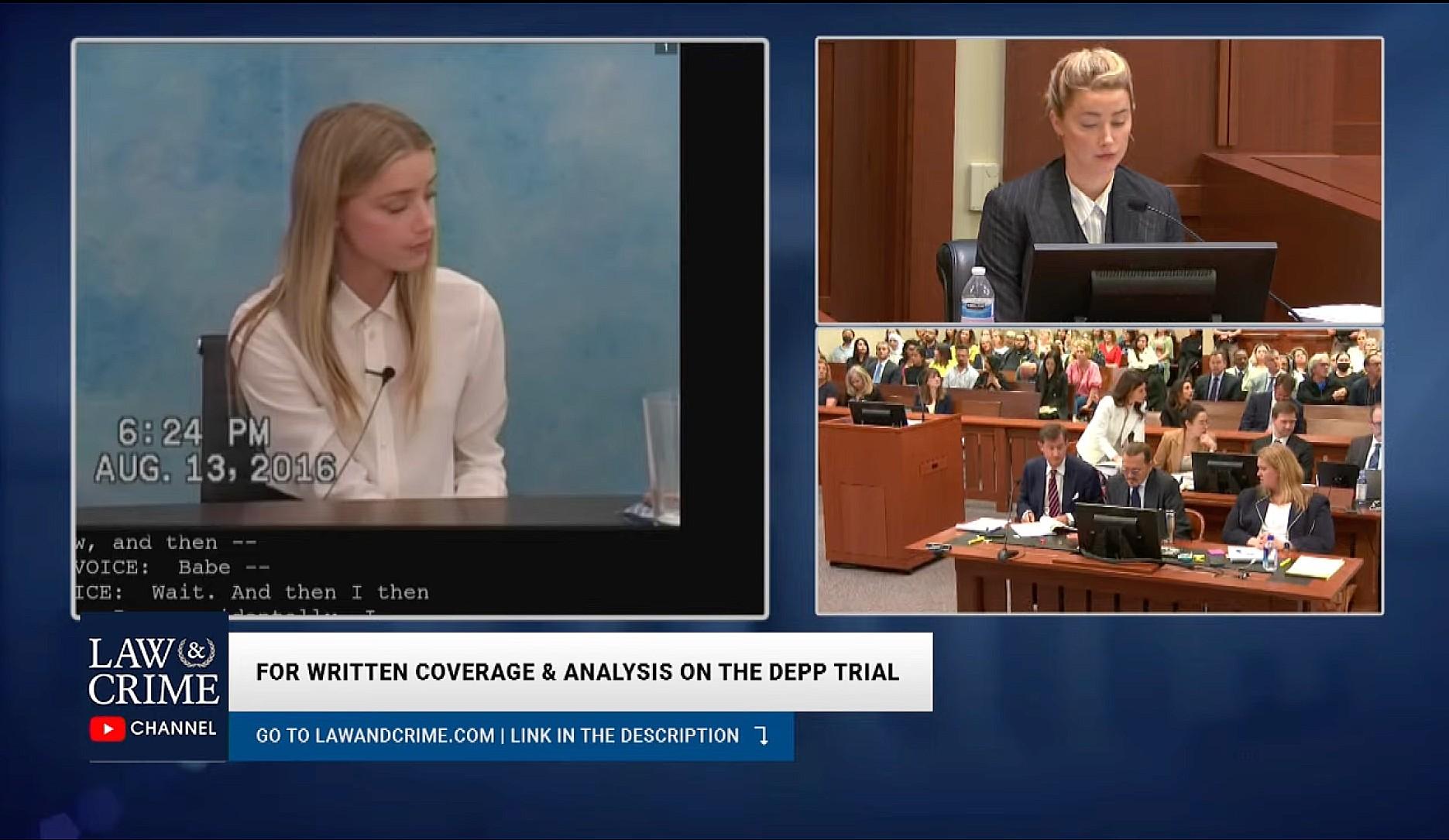 She tells Depp that he hit back. I'm not gonna get into the details of that fight," she could be heard on the audiotape.
In a third clip, Heard told Depp "I didn't punch. I was hitting you, I was not punching you."
She berated the actor telling him, "you're a f------ baby" and "grow the f--- up." Heard told the court she only fought back in self-defense.
Article continues below advertisement
Depp sued Heard accusing her of fabricating abuse allegations that led to him being blackballed in the industry. He believes his ex-wife owes him $50 million in damages for losing out on lucrative roles and endorsement deals.
She stands by her story and countersued Depp for $100 million in damages.