Amber Heard Denies Calling TMZ To Catch Bruised Face, Admits She Still Loves Johnny Depp After $15 Million Court Loss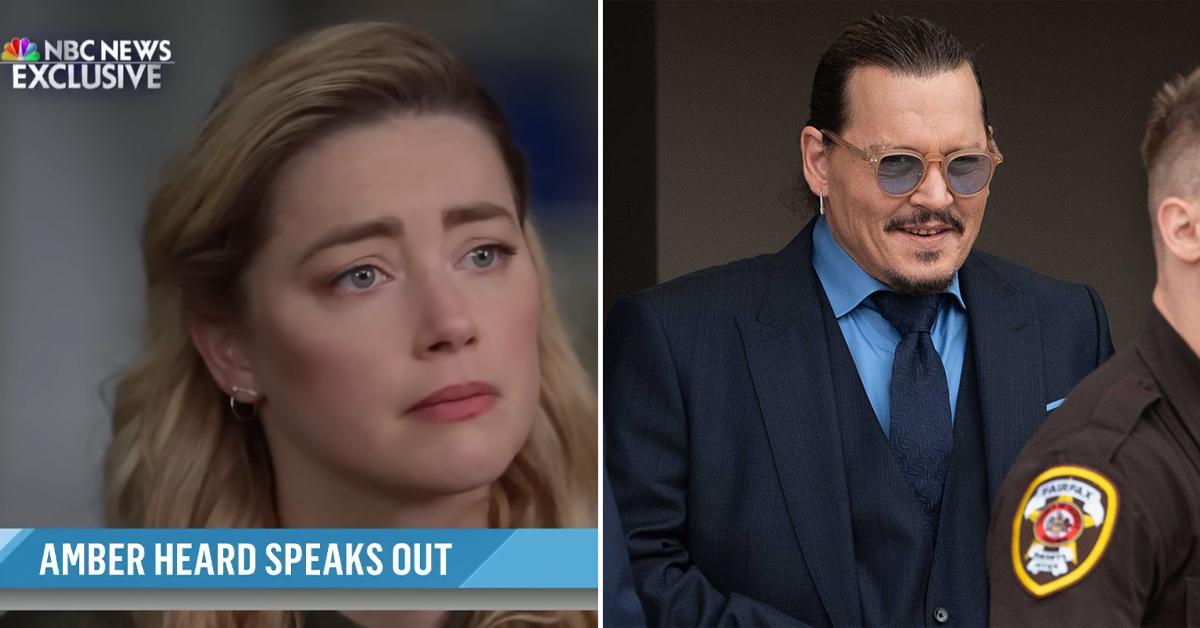 Amber Heard continued to deny she played a role in calling paparazzi the day she filed a restraining order against her ex-husband Johnny Depp during her first sit-down interview — while also admitting she still loves the actor.
On Wednesday, NBC News released the second part of Heard's first sit-down following her $15 million court loss.
Article continues below advertisement
Savannah Guthrie asked Heard "there's a text message where Johnny promises total global humiliation for you. Do you feel like that came true?"
The actress said, "I know he promised it, I testified to this, I am not a good victim, I'm not a likeable victim … but when I testified, I asked the jury to just see me … it feels like he has."
Article continues below advertisement
When asked if she was nervous about what she can say or if she would be sued again. "
"Of course. I took for granted what I assumed was my right to speak," she said. "Scared that no matter what I do … every step that I take will present another opportunity for this sort of silencing."
Heard was asked about the 2019 op-ed she wrote for the Washington Post – which was the basis for Depp's lawsuit for defamation.
The actress said the article was not about her relationship with Depp which Guthrie pushed back on.
Article continues below advertisement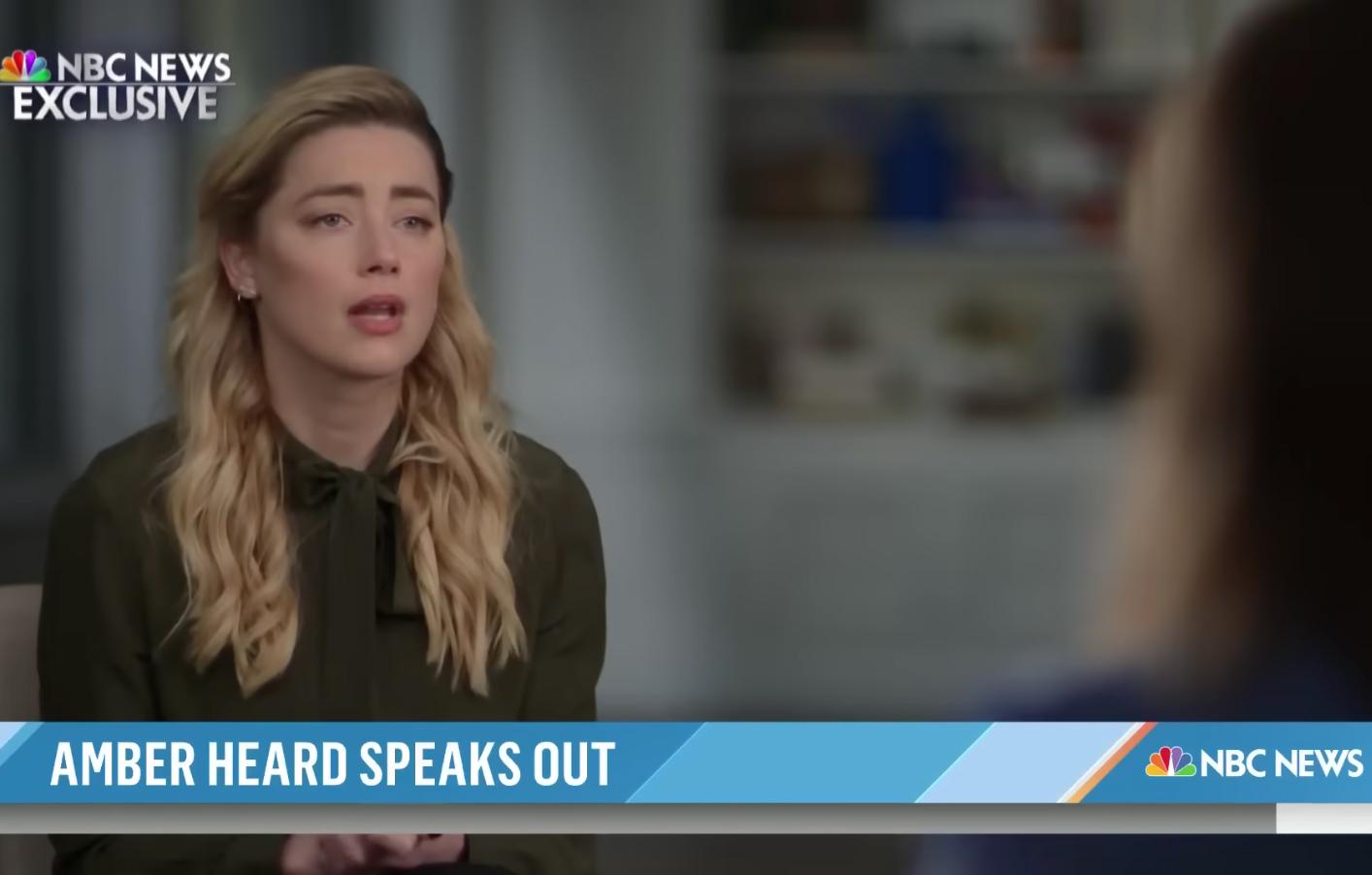 Heard said it was important to "not make it about him" and reminded everyone she had a team of lawyers review the draft before it was published.
Later, the line of questioning turned to the couple's infamous 2016 fight at their Downtown Los Angeles penthouse. Police were called but the actress refused to cooperate with the police. Less than a week later, she showed up at court to file for a restraining order.
Article continues below advertisement
The actress also said she didn't cooperate with the police because she didn't want him to "get in trouble." She said she later decided to "stand up for myself" and went to court.
Guthrie asked Heard about the ex-TMZ employee Morgan Tremaine who testified that the outlet was tipped off about the actress showing up to court. He told the jury he was told by a newsroom source to look for a bruise on Heard's face.
Article continues below advertisement
The implication being someone in Heard's camp tipped off TMZ.
Heard said she didn't tip anyone off nor did anyone she know call the outlet.
She said it "had nothing to do with me."
Heard said she wants to focus on being a mom to her daughter. When asked what she would tell her kid about the trial when she grows up, Heard said, "It will mean something. I did the right thing. I did everything to stand up for myself and the truth."
She also admitted to still having love for Johnny. "I love him. I loved him with all my heart. I tried the best I could to make a deeply broken relationship work."