Alec Baldwin's Daughter Ireland Decides Wearing A Blood-Soaked Halloween Costume Is Appropriate Following Actor's Fatal Shooting
Ireland Baldwin has been sparring with her fair share of trolls since her controversial father, actor Alec Baldwin, accidentally fatally shot Halyna Hutchins, the cinematographer of his latest movie, Rust.
In the last several days, the outspoken 26-year-old model has gone from telling her almost 700,000 Instagram followers that she's taking a mental-health break from the platform, to sharing details about her internet feud with "cancerous" Candace Owens.
Article continues below advertisement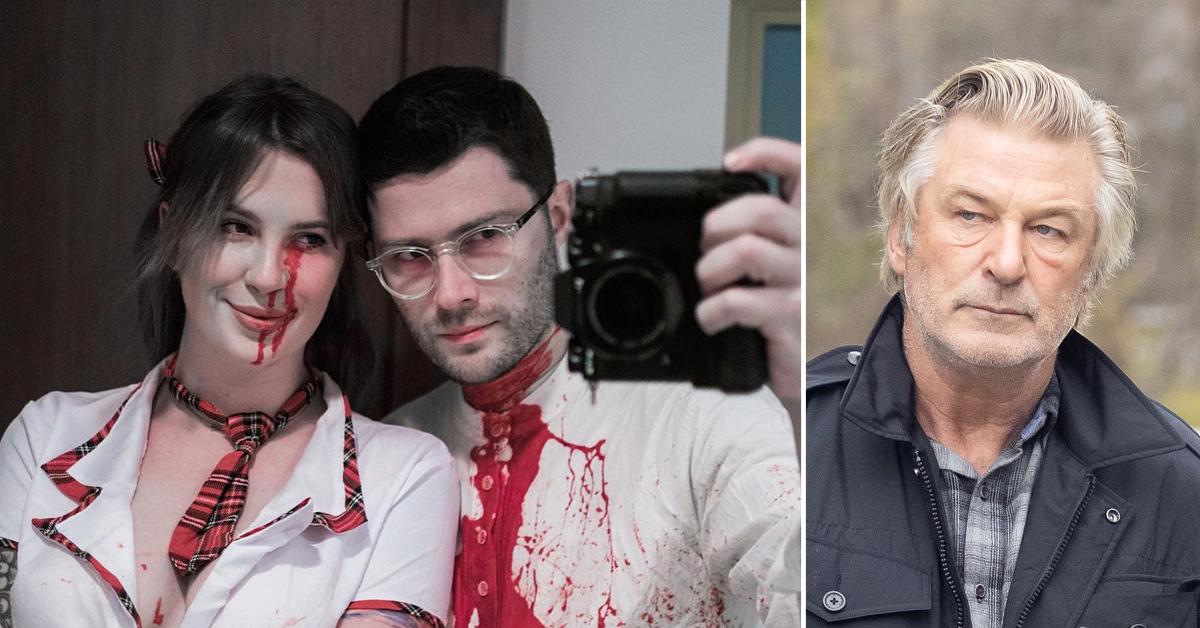 But over the weekend, the eldest of the actor's seven children opted for a Halloween costume that even some of her most loyal fans could not defend.
Posing with her musician boyfriend, André Allen Anjos – better known by the stage name, RAC – Ireland showed off her blood-stained school-girl outfit, complete with red splatters on her arms, chest, neck and face. A closeup shot of the model highlighted that she even had "blood" dripping from her nose and eye.
RAC was in theme, too, holding up the camera as he and his leading lady took mirror selfies. His plain white T-shirt was drenched almost entirely in the fake blood, which was seen gushing from the large "gash" across his neck.
Article continues below advertisement
"So we stayed in for Halloween this year," Baldwin captioned the three photos. "There are reporters and paparazzi hanging out all over my street being super fun and invading all my privacy which is always a good time."
"We didn't think we would celebrate, but we found some old costumes and blood, ate really good food, drank tequila, had a couple friends over, watched a scary movie and had 0 trick or treaters," she added, asking her followers, "How was your Halloween? Raise your hand if you went as squid game this year."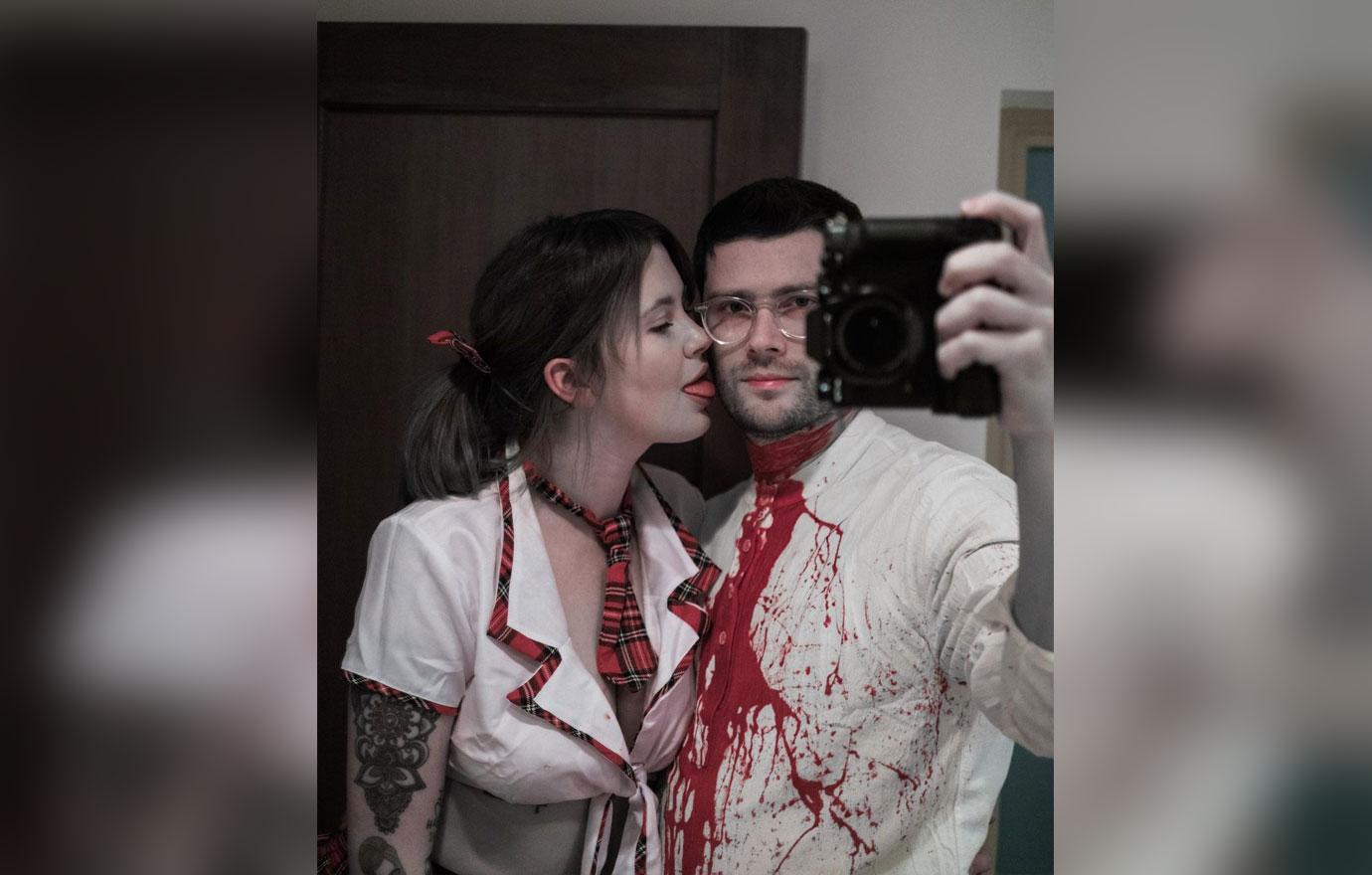 Article continues below advertisement
The images and nonchalant caption caught lots of heat, but Ireland chose to respond publicly to only one person's reply.
"Pretty thoughtless 'costume' to post, considering the circumstances," commented the critic. "Did it ever occur to you that you could've enjoyed all those activities you mentioned without posting them to social media?"
The model replied, "Eh no. This is my social media and whatever you have to say doesn't really doesn't dictate how I'm going to chose to live my life."
"I feel destroyed for Halyna's family who have to spend the holidays without her," she went on, noting, "There's nothing I can personally do to change the situation."
Ireland cautioned the dissenter that the situation had "affected many people in different ways and maybe that hasn't quite occurred to you...being somebody who couldn't be more removed from this situation."
"It's been a tough time for my family, and I decided to dress up and celebrate Halloween," she concluded. "Have a good one."
One comment left on the model's post that did not receive a direct response but did garner several "likes" read as follows: "I'm completely sympathetic to you and what you and your family are going through now. What happened to your dad was an extremely unfortunate tragedy. But the optics of this costume, at this time, are not good. You should do you, but I wish you'd thought better of posting these pictures."
Article continues below advertisement