'Tone Deaf' Alec & Hilaria Baldwin Blasted For Posting Family Halloween Festivities While Son Of Halyna Hutchins Is 'Having A Very Sad Halloween'
Alec and Hilaria Baldwin are in the hot seat for posting their family Halloween festivities for all to see, days after the actor accidentally fatally shot his colleague.
The issue, for many, was not that the famous couple and their six young kids celebrated the fun holiday; it was that the yoga instructor felt the need to post about it on social media.
As RadarOnline.com has reported, late Rust cinematographer Halyna Hutchins also had a young child – a 9-year-old son named Andros Hutchins. It'll be his first without his mom, who died on Oct. 21 following the on-set accident.
Article continues below advertisement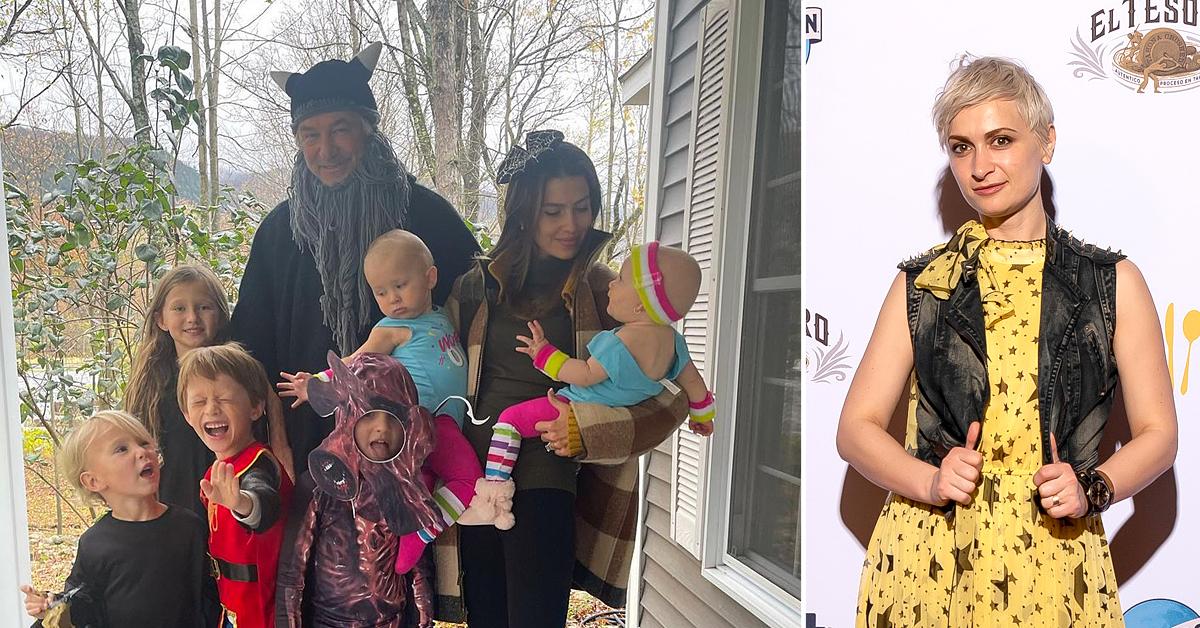 "Parenting through this has been an intense experience, to say the least," Hilaria captioned a series of pictures and videos showing her and her family all dressed up in costumes.
"Today, we rallied to give them a holiday," she explained. "Last min costumes…a little hodge-podge…but they were so happy and that warmed my mama heart."
Hilaria concluded the post with: "Happy Halloween, from the Baldwinitos. They give us [love]. We send you [love]."
Article continues below advertisement
The "Baldwinito" brood is made up of Carmen, 8, Rafael, 6, Leonardo, 5, Romeo, 3, Eduardo, 1, and Lucia, 7 months.
Indeed, the "hodge-podge" of getups featured the 63-year-old actor in some sort of Viking costume, the 37-year-old fitness guru wearing a festive headband, and the kiddos in outfits ranging from superheroes to bats to '80s aerobics fanatics.
Hilaria has since deleted and limited the comments allowed on the post, but many were not very supportive.
The criticism was rampant on Twitter, too.
"@AlecBaldwin did your wife actually post Halloween photos on Instagram!! So inappropriate and so not a good look!" one person explained.
"That's nice that Alec and Hilaria Baldwin can wear costumes, smile and celebrate Halloween. You know who is having a very sad Halloween? Andros Hutchins, the son of the woman Alec killed," noted another. "Alec certainly does not look like he is suffering from PTSD."
Article continues below advertisement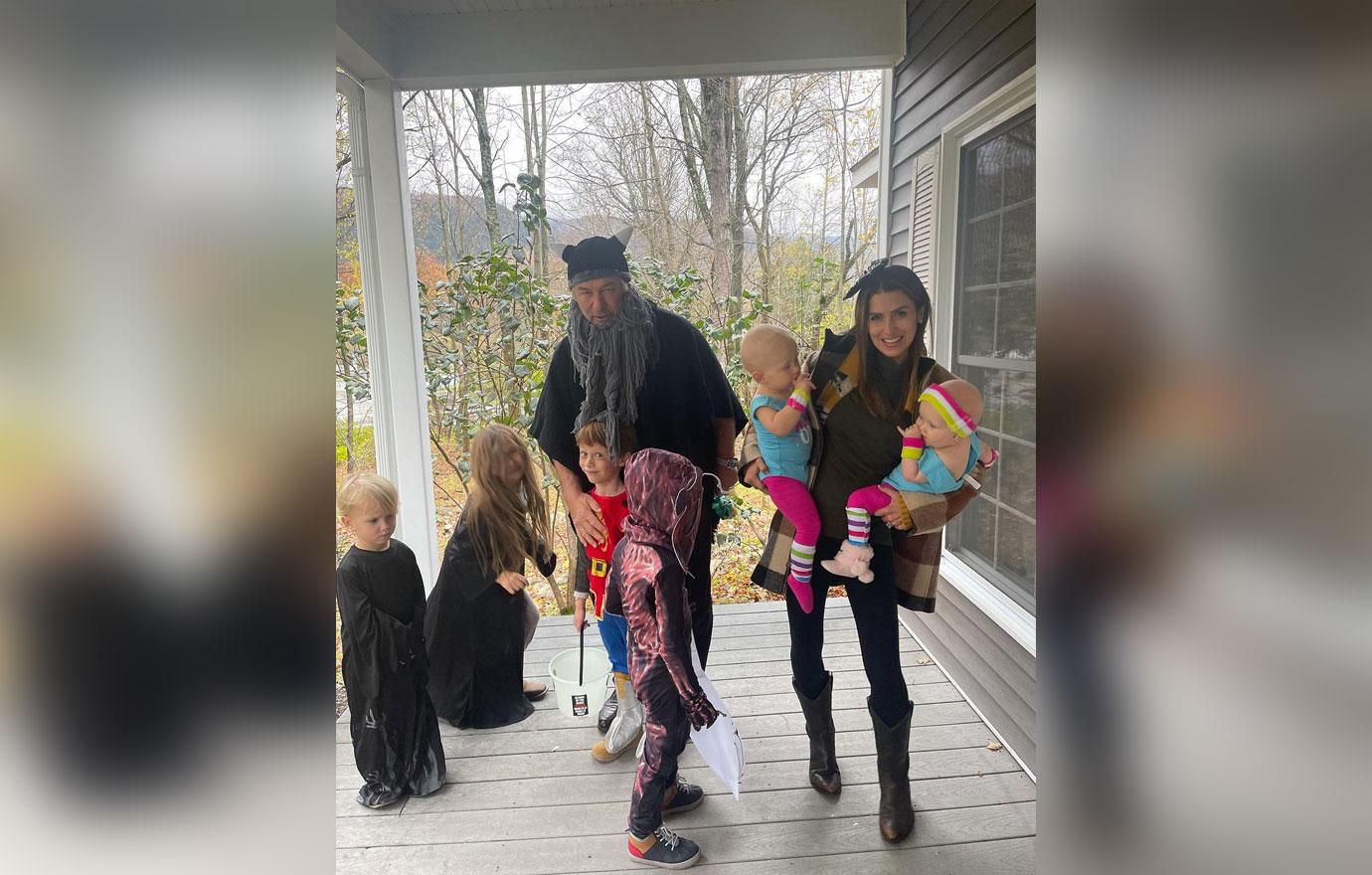 "What is wrong with #AlecBaldwin??? He had some nerve to put on a #costume and take pictures with his family for #Halloween," remarked a third. "How does he not have the sensitivity to realize that the son of the woman he just killed would be having the worst holiday of his young life?! Disgusting."
"Your wife posting Halloween pics and feeling sorry for herself is completely tone deaf to this situation," added someone else.
As another person put it, "the Baldwin kids should absolutely enjoy Halloween. This year, though, #hilariabaldwin should have kept their festivities (and herself) off social media. Halyna's son didn't get to enjoy this holiday. Celebrate without posting, Hillary. It's literally the least you could do."
Article continues below advertisement
Indeed, Hilaria's real name is Hillary Lynn Hayward-Thomas, which was resurfaced late last year after she was accused of faking a Spanish accent and lying about her upbringing.
Basically, the Baldwins are not new to controversy.
Alec is currently at the center of a criminal investigation over the shooting death of Hutchins and shooting injury of Rust director, Joel Souza.