Aaron Carter's Ex Melanie Martin Claims The Musical Artist Never Abused Her, Blames Her Mistakes On 'Postpartum Depression'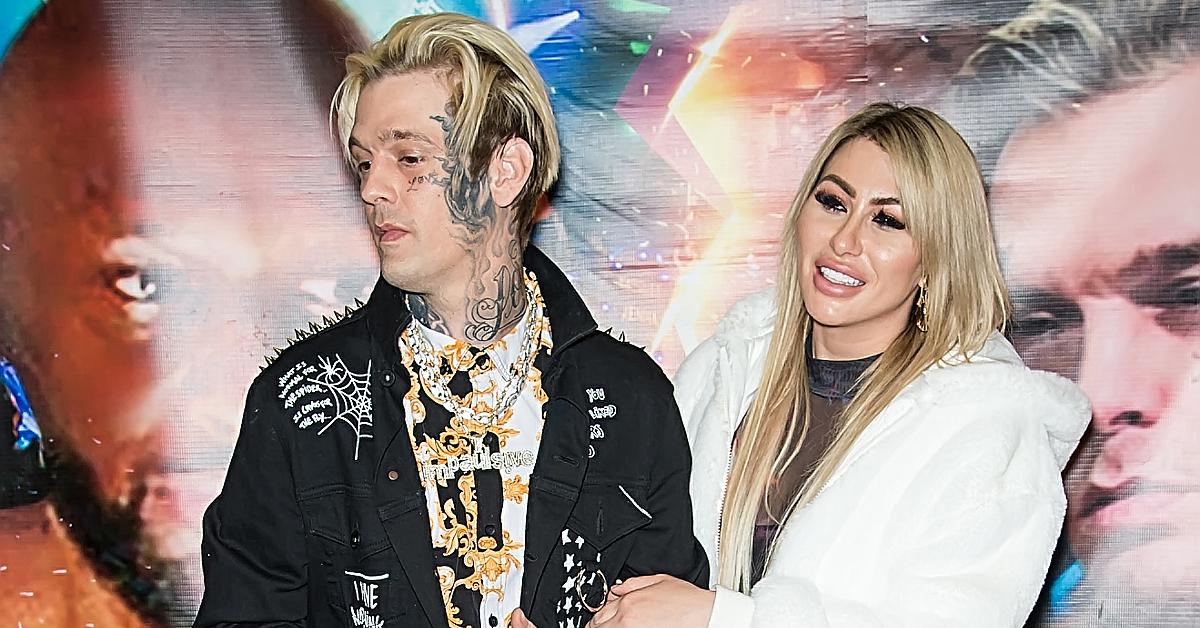 Article continues below advertisement
"Just wanted to make a statement I've had a bad time with post pardom [sic] depression. Aaron never hit me I was angry because I mad a mistake a bad one. And we were arguing A LOT because he was trying to break up with me for what I did," Martin wrote in a statement via social media. "Aaron is definitely NOT a drug abuser I've been a witness to it for two and a half years and their [sic] are a lot [of] claims that he is online it's completely untrue I've been here the whole time!!!"
She continued, "He takes care of his mental health and is serious and has been working with a doctor for 2 and a half years and I want to make it VERY CLEAR ABOUT THAT. Because of all the claims about him I fell down the stairs manyyy times and I'm dropping all charges I'm going to the doctor to get help with my POST PARDOM DEPRESSION [sic] AND MY SONS WELL BEING IS THE MOST IMPORTANT THING TO ME IM NOT SURE IF HE WILL FORGIVE ME BUT I WANT HIM TO KNOW IM SORRY AND THAT I SAID THINGS THAT WEREN'T TRUE AND I MADE A MISTAKE. AND I WANT TO BE HONEST TO EVERYONE and the WORLD AND MAKE THIS RIGHT."
Article continues below advertisement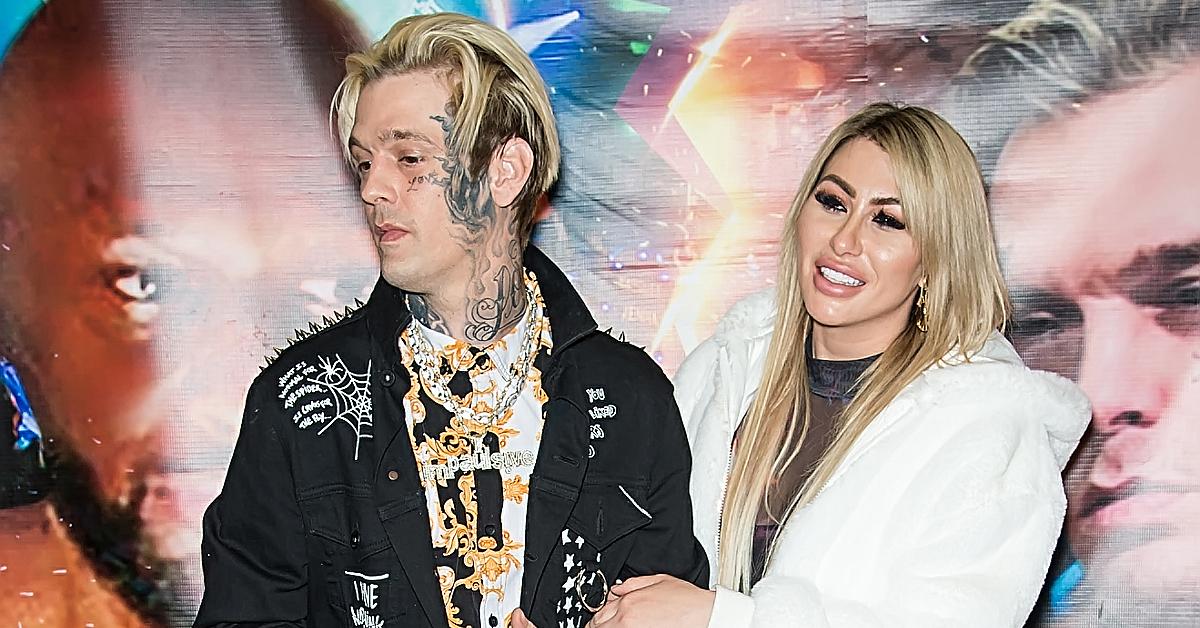 Ultimately, Martin admitted she needs to heal during this time.
Article continues below advertisement
"BUT AS I SAID BEING A MOM AND TAKING CARE OF MY SON AND MY POST PARDOM [sic] DEPRESSION IS MOST IMPORTANT FOR MYSELF MY SON AND AARON and I don't know if we can work this out with each other as a couple but I'm hoping he'll forgive me," she concluded.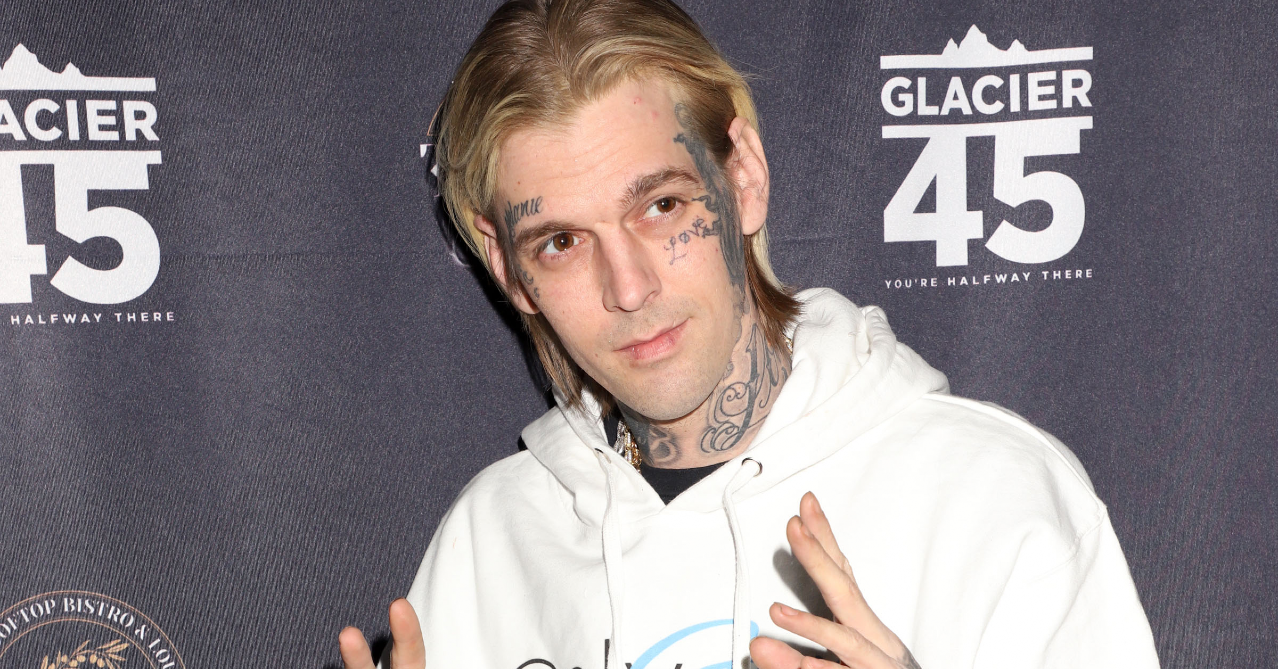 Article continues below advertisement
According to documents obtained by RadarOnline.com, Martin previously pleaded for protection against the "I Want Candy" singer.
"He punched me in the left rib and pushed me. I didn't feel the pain till a few days later, then left the house because he threatened to give me a restraining order then I went to Kaiser, my doctor and took X-rays. 3 broken ribs," she wrote.
She added, "He is upset that I talked to another man so he got violent because he is upset. He tried to threaten me with a fake allegation If I didn't leave after and all my things were still at the house and my baby as well."
In February, Carter — who welcomed his first child, a boy named Prince, with Martin in November — announced that he and Martin were splitting up. "My relationship has come to a point where we have to part ways. Please respect my privacy at this time. Thank you," he wrote on Twitter. "I have no intentions on being in any relationship anytime soon. I'm too scarred and I can't trust any woman. So I'm going to protect my soul and my heart at this time."