Evan Rachel Wood Says Marilyn Manson Made Her Cook Him Dinner Immediately After Losing Baby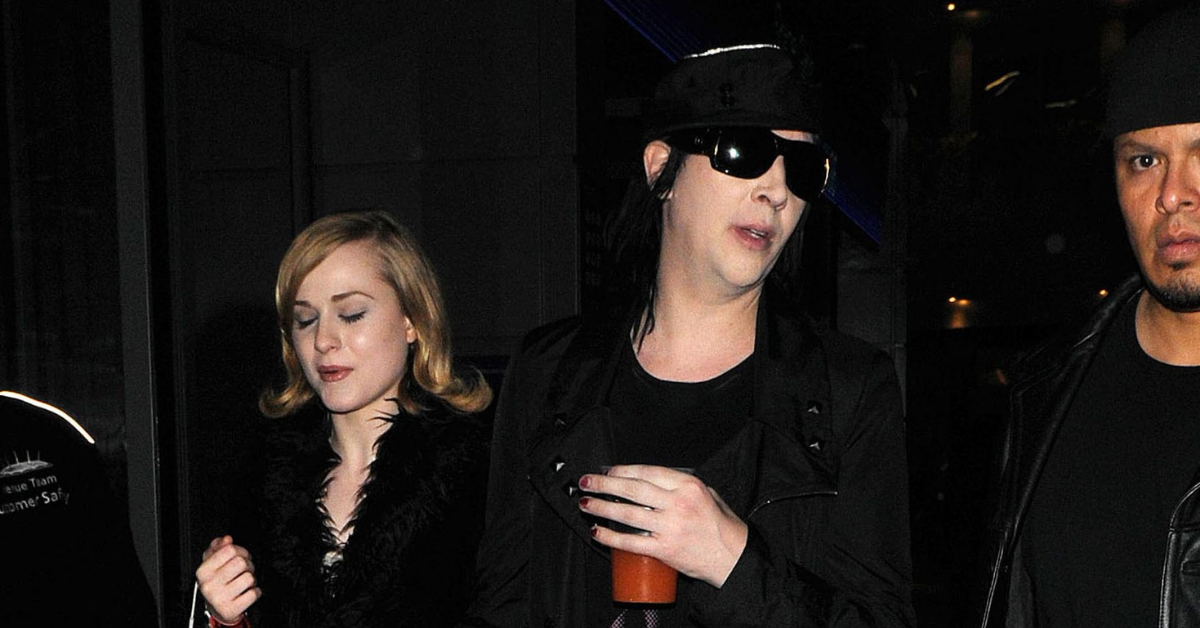 Evan Rachel Wood recently revealed even more allegations against her one-time fiancé Marilyn Manson, saying that the embattled singer made her cook him dinner immediately after forcing her to terminate a pregnancy – an experience that she says was so traumatic that she attempted to take her own life.
The 34-year-old actress reportedly makes the new bombshell claims against Manson in the upcoming HBO documentary titled Phoenix Rising, according to The Post.
Article continues below advertisement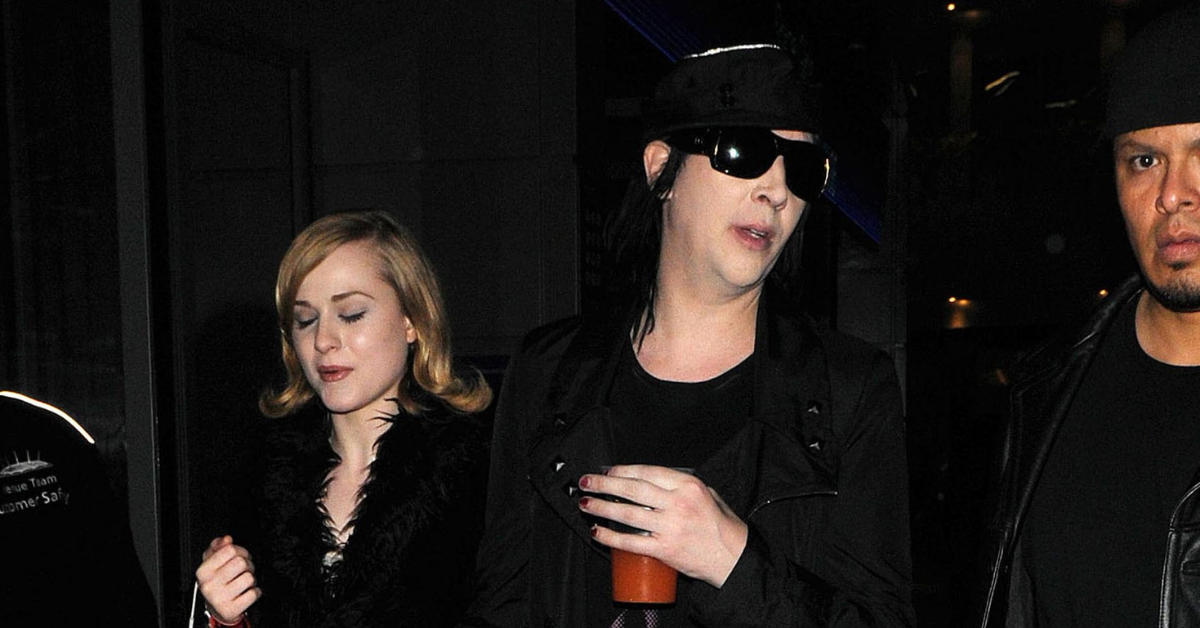 "From the beginning of our relationship, he always had an issue with whatever birth control I was using — and I went through, like, every type to see which one he liked, and he didn't like any of them, so essentially he didn't want me using birth control," Wood says in the two-part documentary. She also claims that Manson refused to wear a condom.
"He flew out for the abortion," she continues about the 2011 incident. "The second it was over it was like, 'Make me dinner.' And I remember being like, 'I'm supposed to be resting — my body has gone through this trauma. There's aftermath here.' And he didn't care."
That is when the actress revealed she attempted to take her own life because of the traumatic incident, an attempt that although unsuccessful, reportedly provided her with a different point of view that led her to start rebuilding her life.
"I went into the bathroom and I took [a] glass and I shattered it on the floor and just started digging at my wrists as hard as I could," Wood tells her longtime friend Illma Gore while being interviewed in the documentary. "When I woke up, I felt different. I feel like whoever I was went to sleep and didn't wake up that night, and this new version woke up and had to start rebuilding her life. I called my mom and I said, 'I just tried to kill myself, and I need to go to a hospital, like, immediately.'"
Article continues below advertisement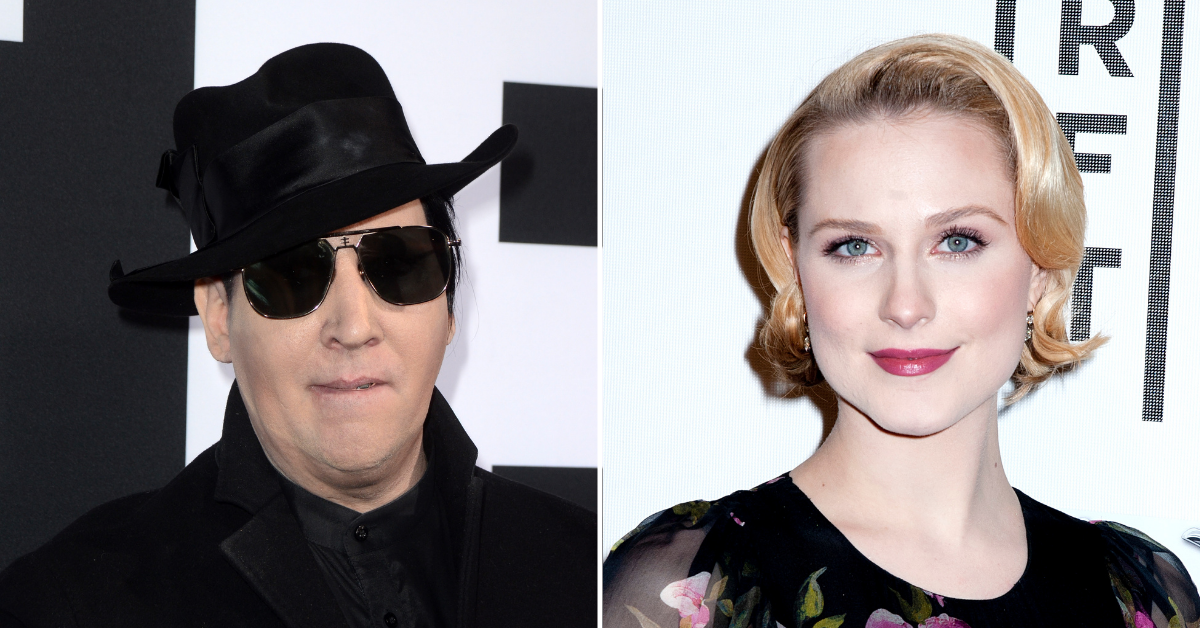 As RadarOnline.com reported, this revelation comes just days after news broke that Manson is suing Wood for her past allegations of abuse against him, claiming that the allegations against him are a "malicious falsehood" that have "derailed" his entertainment career.
"This action arises from the wrongful and illegal acts done in furtherance of a conspiracy by Defendant Evan Rachel Wood and her on-again, off-again romantic partner, Defendant Ashley Gore, a/k/a Illma Gore, to publicly cast Plaintiff Brian Warner, p/k/a Marilyn Manson, as a rapist and abuser—a malicious falsehood that has derailed Warner's successful music, TV, and film career," the newly filed lawsuit reads.
"As we detailed in our lawsuit, nothing that Evan Rachel Wood, Illma Gore or their hand-picked co-conspirators have said on this matter can be trusted," Howard King, Manson's lawyer, also said in a statement following the newly revealed lawsuit filed against Wood. "This is just more of the same. But, then again, what else would you expect from a group who have spread falsehood after falsehood about Brian and even went as far as to forge an FBI letter to further their phony claims?"
Manson has denied the allegations against him for years, but now, according to his attorney, they allegedly have an "overwhelming trove of evidence" proving that Wood and Gore lied.
"We're filing this now because we have been able to gather an overwhelming trove of evidence – including both documents and witness statements – which proves that the stories that Evan Rachel Wood and her co-conspirator Illma Gore have been falsifying and spreading are both vindictive and demonstrably untrue," King continued.
"It's incredibly important to differentiate between the character of 'Marilyn Manson' and the man Brian Warner. Wood's claims may resonate because of the intentionally 'shocking' character of 'Marilyn Manson' but they simply do not reflect the truth. The manufactured facts these conspirators scripted a decade after the event never happened."