Marilyn Manson Files Shocking Lawsuit Against Ex-Fiancée Evan Rachel Wood Over 'False' Abuse Claims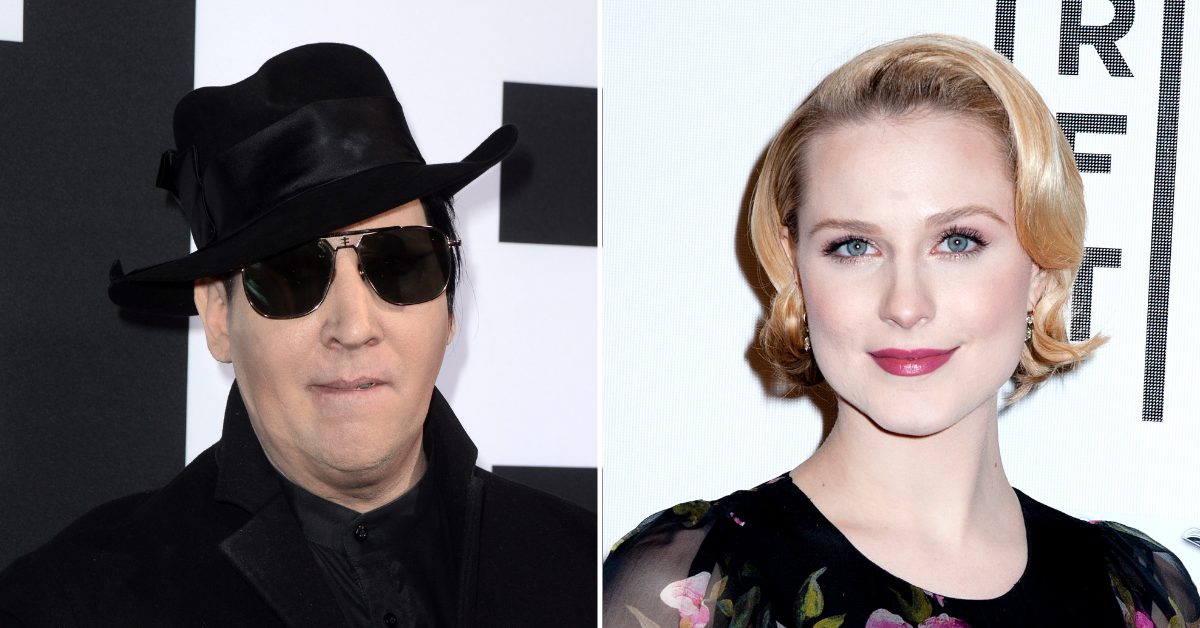 Marilyn Manson is suing his ex-fiancée Evan Rachel Wood, arguing that her abuse allegations against him are a "malicious falsehood" that have "derailed" his career in music and TV.
According to Deadline, Manson – whose real name is Brian Warner – filed the lawsuit against Wood Wednesday morning in Los Angeles Superior Court. The lawsuit alleges that Wood and her on-again, off-again partner Illma Gore conspired to commit falsehoods against the 53-year-old shock rocker, even going so far as to impersonate an FBI agent to trick his alleged victims into filing claims against him.
Article continues below advertisement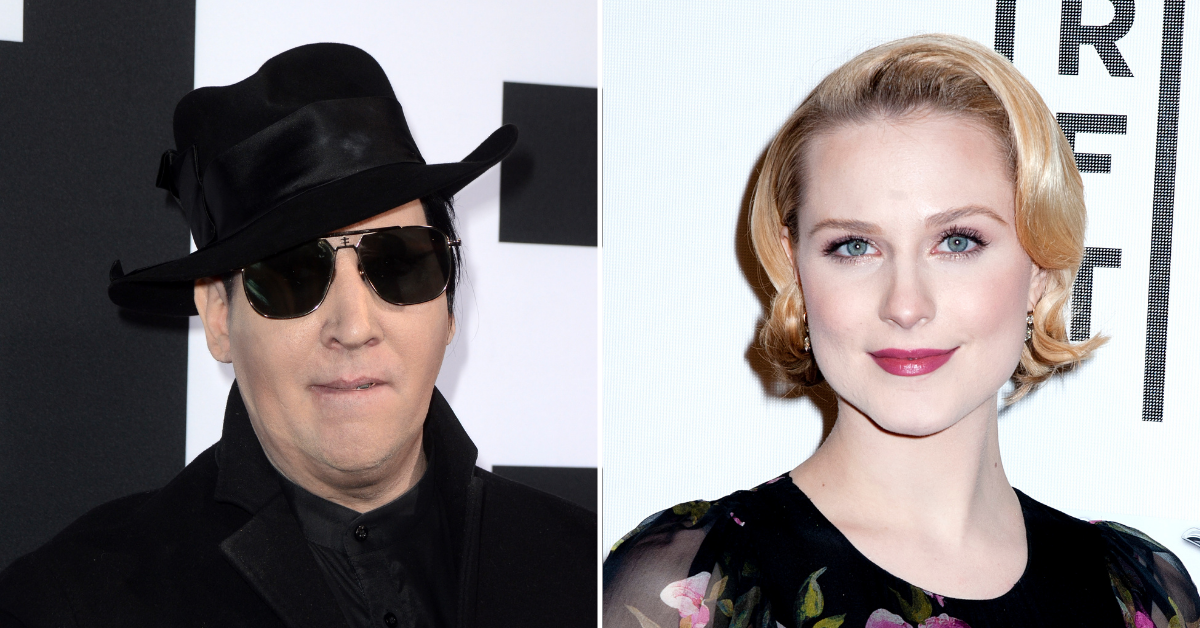 "This action arises from the wrongful and illegal acts done in furtherance of a conspiracy by Defendant Evan Rachel Wood and her on-again, off-again romantic partner, Defendant Ashley Gore, a/k/a Illma Gore, to publicly cast Plaintiff Brian Warner, p/k/a Marilyn Manson, as a rapist and abuser—a malicious falsehood that has derailed Warner's successful music, TV, and film career," the newly filed lawsuit reads.
The lawsuit then claims that "[Wood and Gore] impersonated an actual agent of the Federal Bureau of Investigation by forging and distributing a fictitious letter from the agent, to create the false appearance that Warner's alleged 'victims' and their families were in danger, and that there was a federal criminal investigation of Warner ongoing."
Manson has denied Wood's allegations from the beginning.
Article continues below advertisement
Last year, the controversial musician took to Instagram to break his silence by releasing a statement in which he described the allegations against him as "distortions of reality."
"Obviously, my art and my life have long been magnets for controversy, but these recent claims about me are horrible distortions of reality," Manson posted last February. "My intimate relationships have always been entirely consensual with like-minded partners. Regardless of how — and why — others are now choosing to misrepresent the past, that is the truth."
His lawyer revealed today the exact reasons why they decided to take Wood's claims to court now.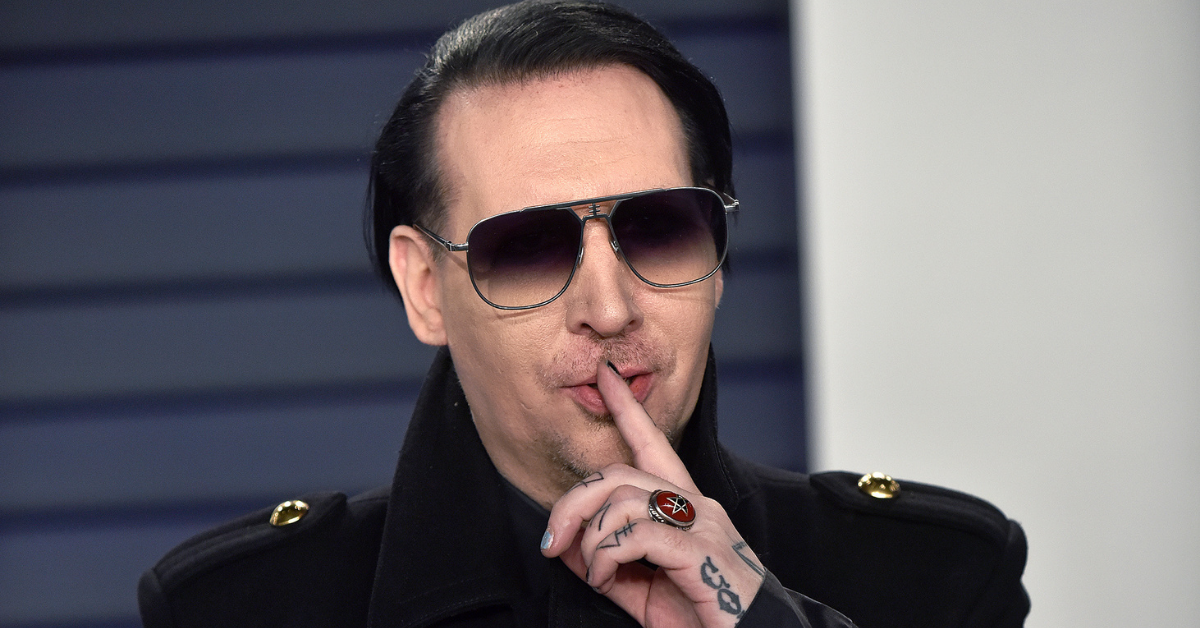 "We're filing this now because we have been able to gather an overwhelming trove of evidence – including both documents and witness statements – which proves that the stories that Evan Rachel Wood and her co-conspirator Illma Gore have been falsifying and spreading are both vindictive and demonstrably untrue," the singer's lawyer, Howard King, said Wednesday.
"It's incredibly important to differentiate between the character of 'Marilyn Manson' and the man Brian Warner," King continued. "Wood's claims may resonate because of the intentionally 'shocking' character of 'Marilyn Manson' but they simply do not reflect the truth. The manufactured facts these conspirators scripted a decade after the event never happened."
Article continues below advertisement
Wood and Manson were together for nearly three years, between 2007 and 2010, before breaking up. Then, almost ten years later, Wood released a statement accusing Manson of allegedly grooming and abusing her while they were together.
"He started grooming me when I was a teenager and horrifically abused me for years. I was brainwashed and manipulated into submission," the 34-year-old Westworld actress wrote last year.
"I am done living in fear of retaliation, slander, or blackmail," she continued. "I am here to expose this dangerous man and call out the many industries that have enabled him, before he ruins any more lives. I stand with the many victims who will no longer be silent."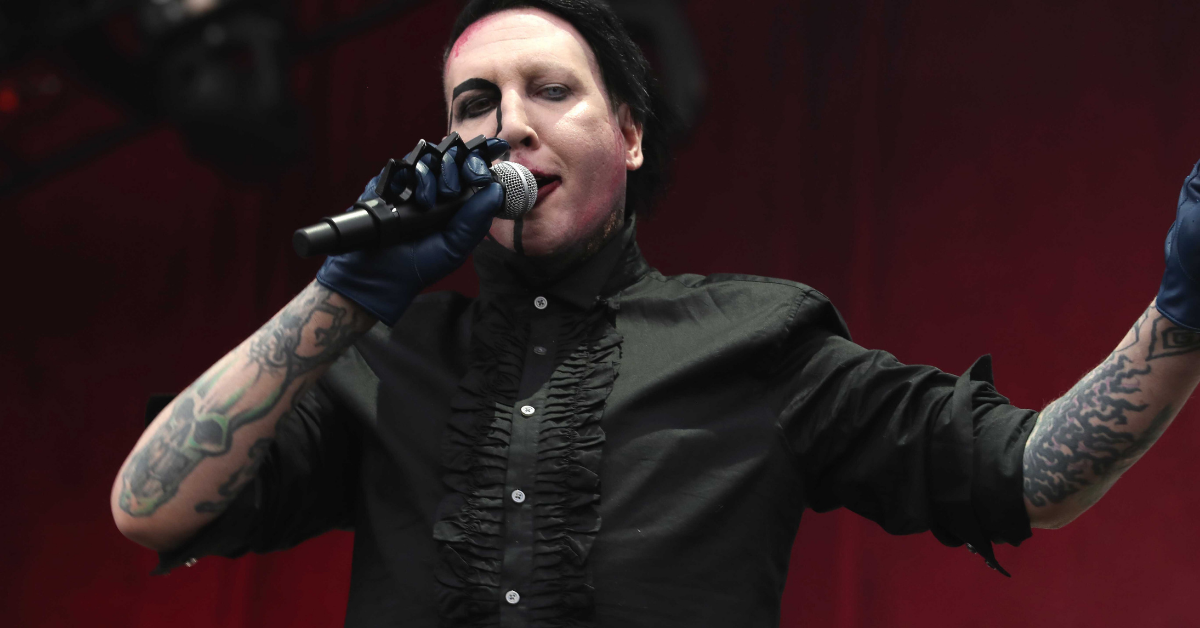 Shortly after Wood and other alleged victims' came forward with accusations against the singer, the LA Sheriff's Department's Special Victims Bureau opened an investigation into the allegations. Their investigation is reportedly still ongoing.