14-Year-Old Boy Identified After Falling To His Death From Drop Tower Ride At Orlando's ICON Park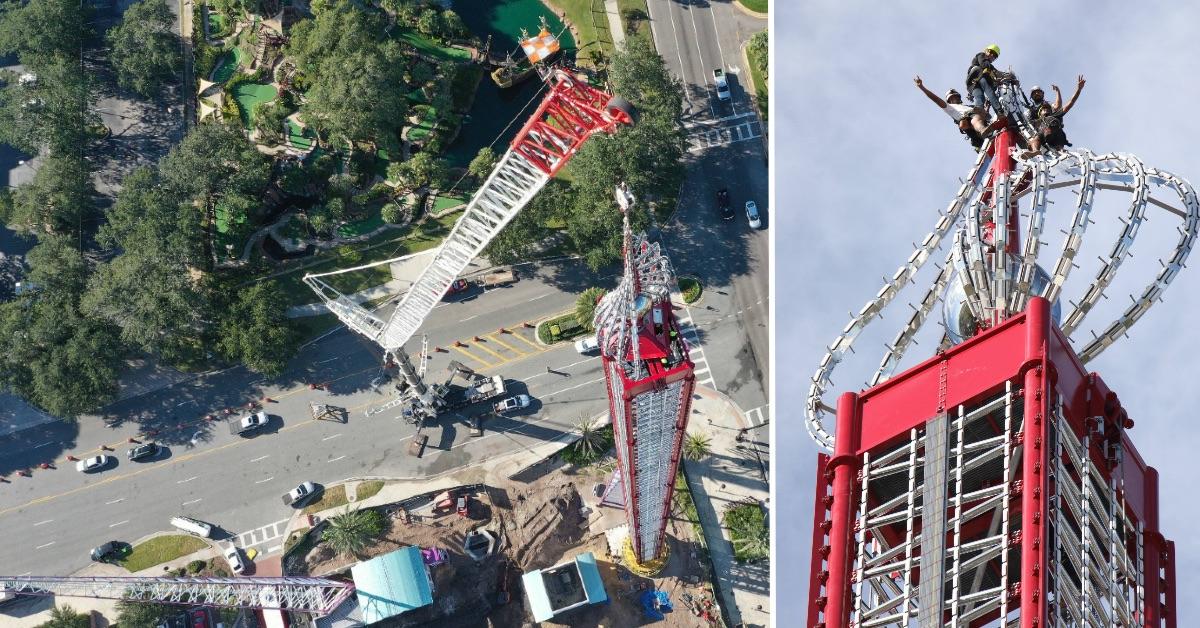 The 14-year-old boy who fell to his tragic death from a drop tower ride at Orlando's ICON Park has been identified as Missouri resident Tyre Sampson.
Orange County Sheriff John Mina explained what happened during a press conference on Friday, revealing Sampson was visiting the popular tourist location.
Article continues below advertisement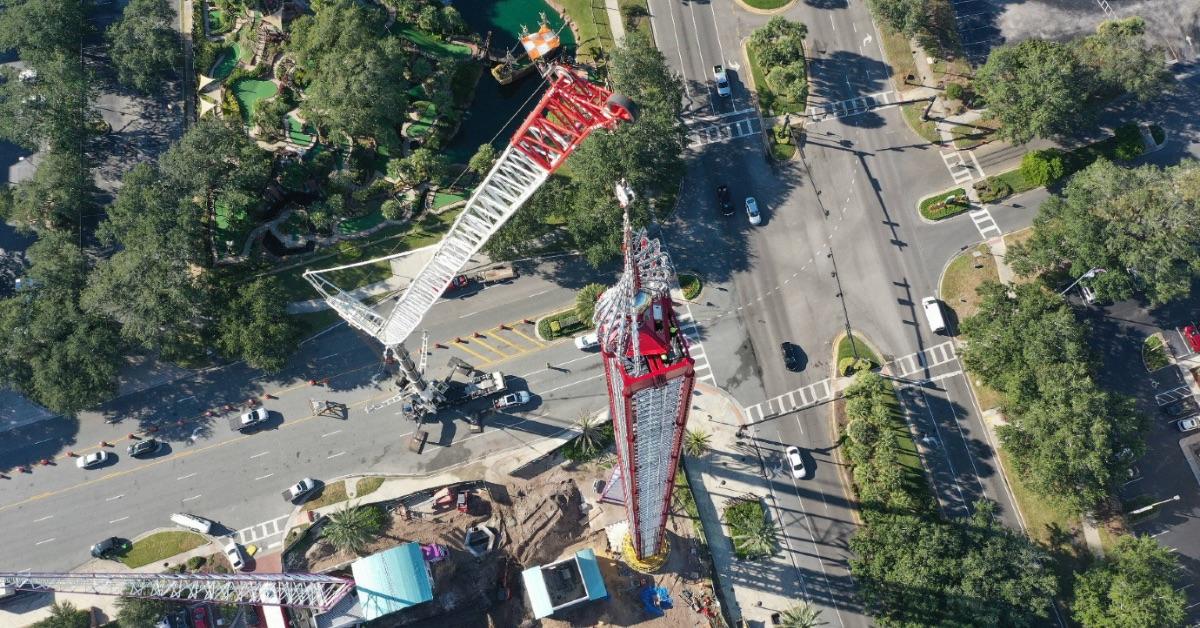 "We can imagine the pain and anguish that his family must be going through so our victim advocates have been in contact with the family and helping them through this difficult ordeal," Mina shared, offering his deepest condolences to all those impacted by the unfathomable loss of Sampson.
The Orlando Free Fall attraction opened up three months ago in December 2021 and stands at 430 feet tall, taking up to 30 riders in a slowly spinning gondola to the sky. According to their website, it's the world's tallest freestanding drop tower.
Once the ride reaches the top, "it'll tilt forward 30 degrees and face the ground before free falling nearly 400 feet at speeds reaching over 75 mph," the description reads.
Article continues below advertisement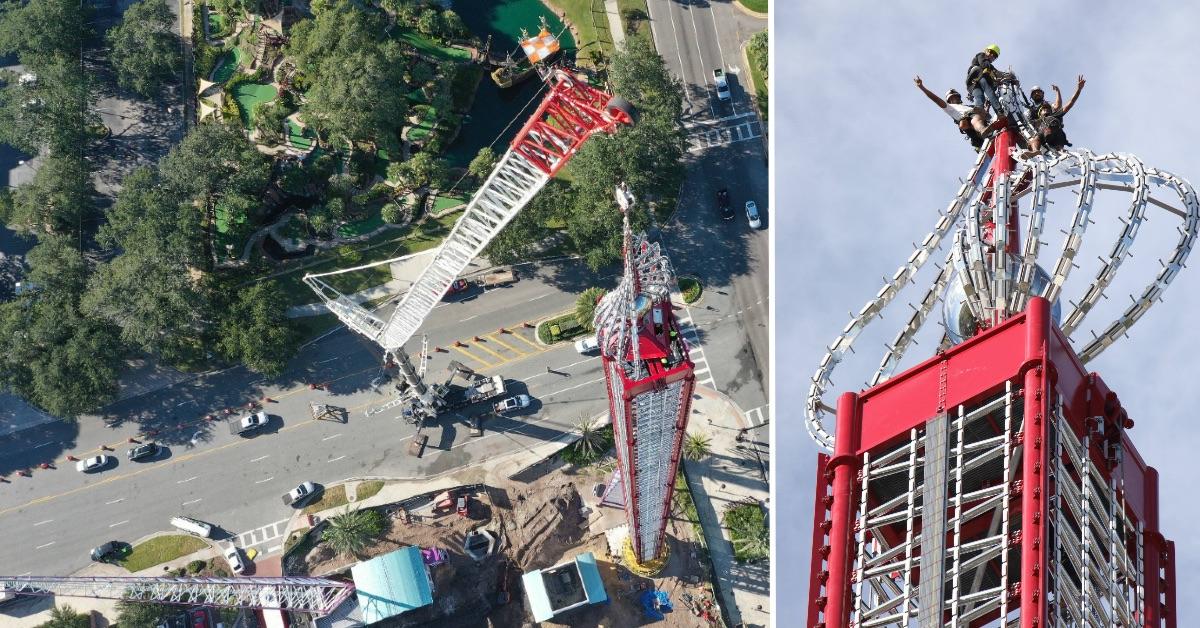 "[This] appears to be a terrible tragedy," Mina said following Sampson's death, adding the investigation is still open as they try to determine whether or not it was accidental.
Mina also noted there are no criminal charges and at this time, there doesn't appear to be foul play, concluding, "Our prayers and thoughts are with the family."
The ride will remain closed as investigators with the Florida Department of Agriculture and Consumer Services checks the drop tower to see if there were any safety concerns.
Article continues below advertisement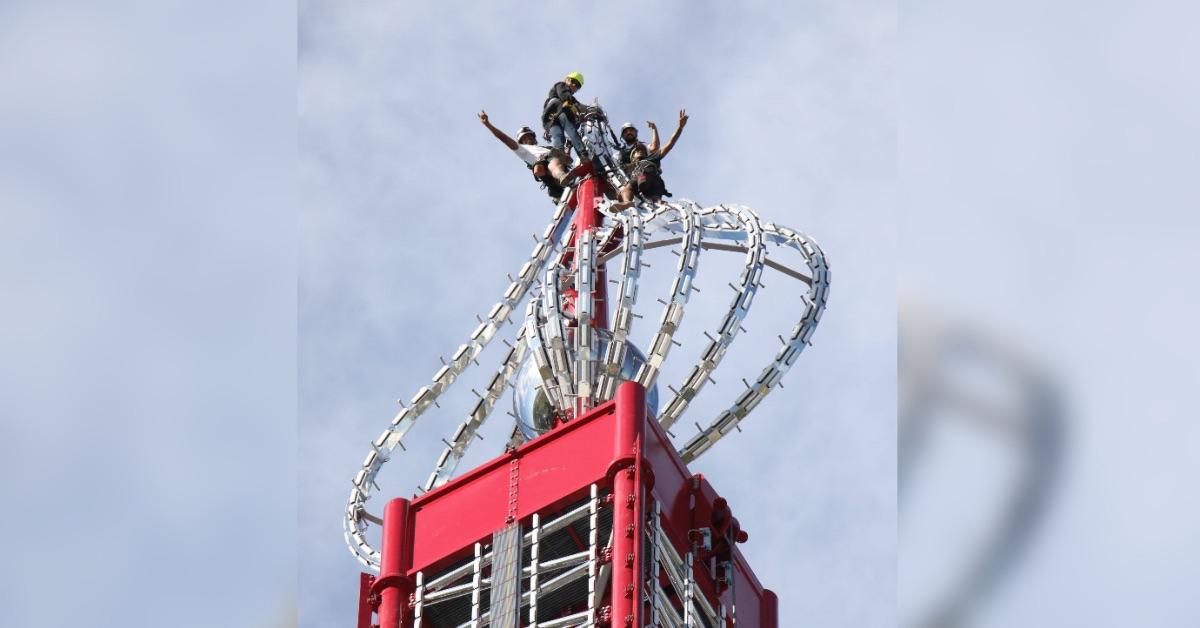 "We operate the ride with all the safety precautions in mind. Everything is in place and this is why we are doing this investigation," John Stine, director of marketing for the Slingshot Group, told FOX 35 News. "Our hearts are broken for that family of the young man. We're going to do everything we can to work with the investigative authorities to get to the matter of this."
Onlooker Montrey Williams also told the outlet his scary account of the incident. "At first we thought it was a piece of the ride or whatever until we got a little closer and it was a person laying on the ground," he explained. "Everyone was just panicking and screaming."