'Jeopardy' Host Alex Trebek & Family Doomed By Cancer Curse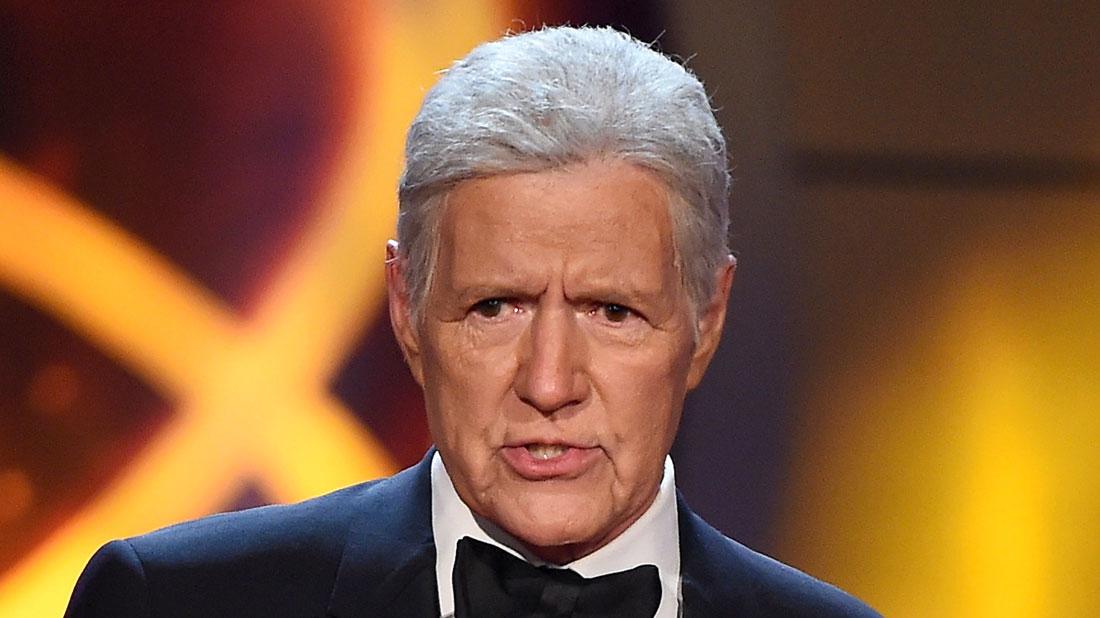 Cancer has cursed Alex Trebek's family — and his brother-in-law believes the killer disease will also claim the game show legend.
The award-winning Jeopardy host, 79, revealed in March that he had stage 4 pancreatic cancer and recently announced he's undergoing a new round of chemotherapy.
"There's such a remote chance of beating this type of cancer. Alex must be realizing his mortality," said Barton Holcomb, who was married to Trebek's only sister, Barbara, who succumbed to cancer.
Article continues below advertisement
"I feel for Alex's wife and kids because I know firsthand what they're going through," continued Holcomb, noting, "Cancer is a relentless enemy that doesn't give up easily."
Trebek's sister, who was a nurse, believed that growing up in Sudbury, Canada, doomed her family, according to Holcomb.
"Barbara said because Sudbury was a nickel mining town, there was a high rate of cancer among people in the area, including their relatives," he revealed.
With her mom and brother, Trebek, at her side, she passed away at age 65 in 2007 after the couple had been married 15 years, Barton said.
"Barbara had been battling different forms of cancer for years even before we met," he explained of his ex wife, who had had breast cancer and a double mastectomy. "In the end, her cancer had spread, and there was nothing doctors could do."
Although the odds are now against beloved TV star Trebek, Holcomb called him a fighter.
"If anyone can beat pancreatic cancer, Alex can," insisted Barton. "He has the fortitude and stamina. I don't see Alex giving up!"