Who Is Alex Trebek? 'Jeopardy' Host Accepts Emmy Amid Pancreatic Cancer Battle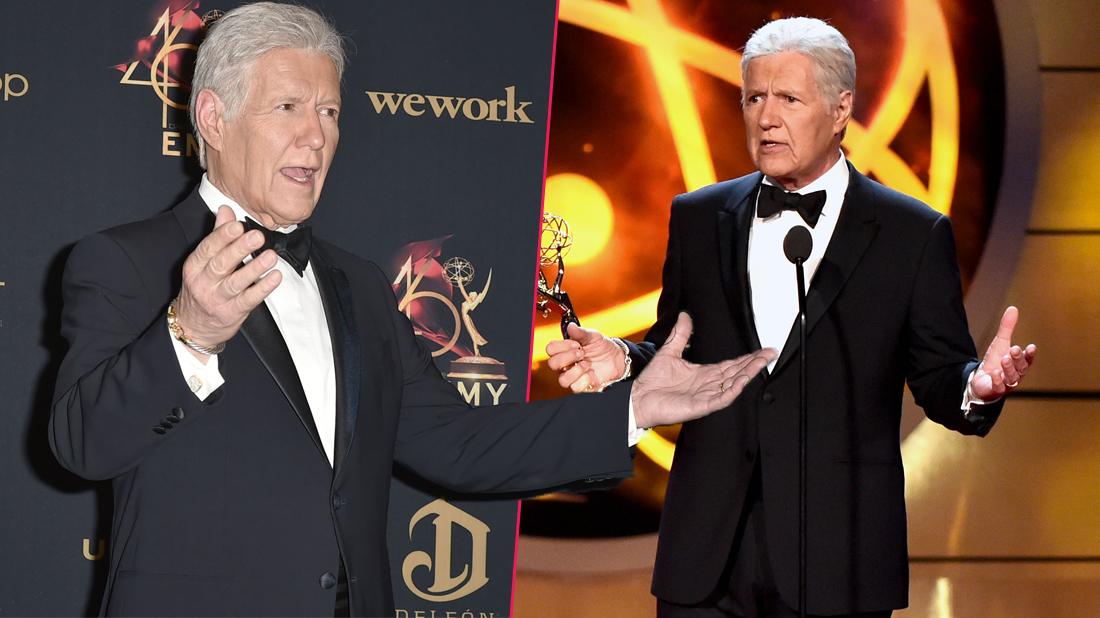 Who is Alex Trebek?
This beloved star of Jeopardy! took home the top award for Outstanding Game Show Host at the 46th Annual Daytime Emmy Awards in Pasadena, Calif., on May 5.
"I have worried about this moment," Trebek, 78, told the audience during his acceptance speech. "I was concerned that sympathy might play a big role in the voting this year. I'm not a big fan of sympathy votes. I believe that we should all be judges on the merits of our work."
Article continues below advertisement
"But then I started thinking back to last year. Last year I was nominated, and I had just had major surgery to remove to two life-threatening blood clots on my brain. You would think that would have elicited a certain amount of sympathy," he quipped. "But I didn't win!"
Thoughts & Prayers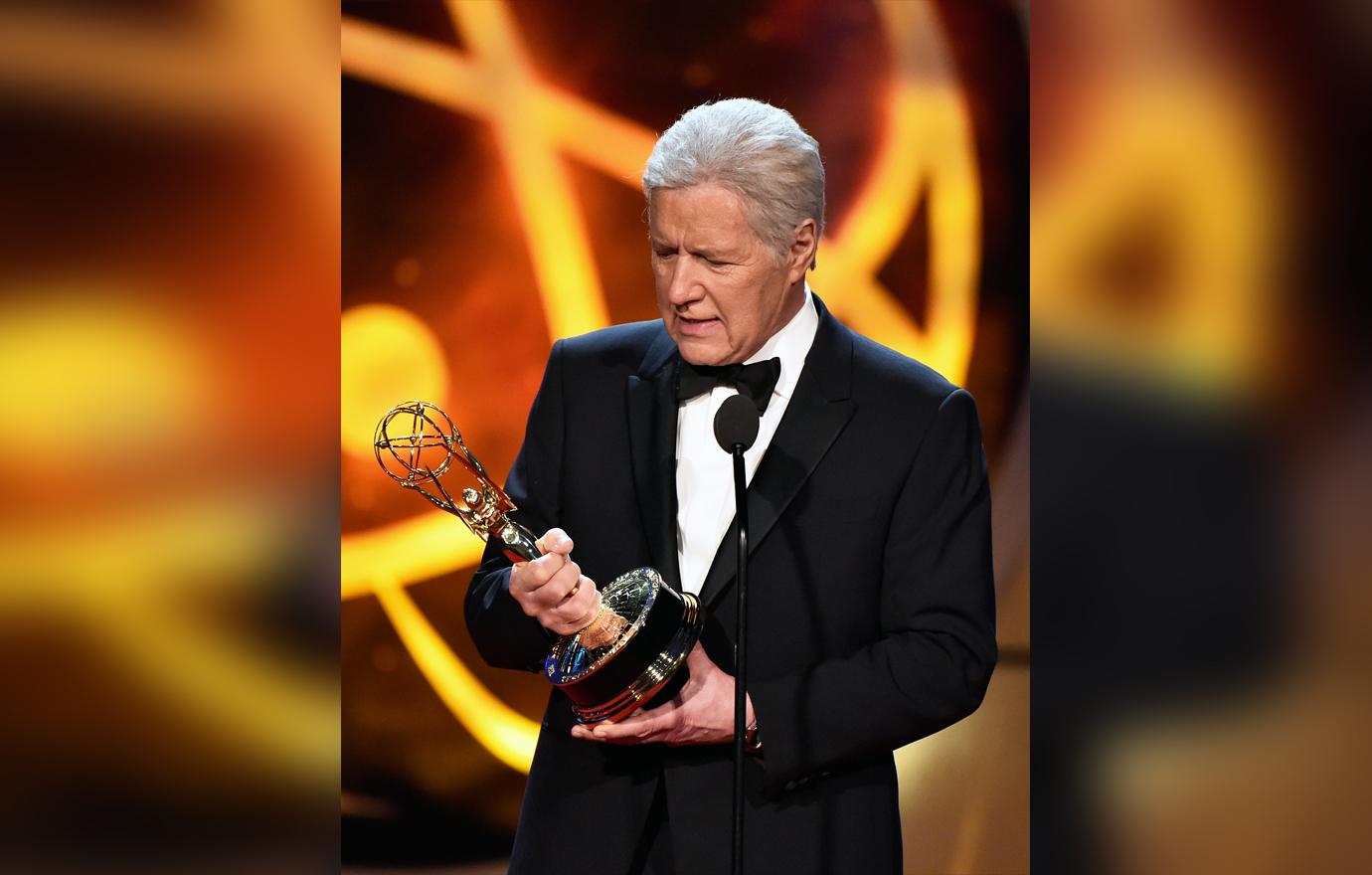 As RadarOnline.com reported, Trebek is currently battling stage 4 pancreatic cancer. "People all over America have been sharing their good thoughts, their advice, their prayers," Trebek, who has been host of Jeopardy! for 35 years now, recently said.
Article continues below advertisement
Emotional Roller Coaster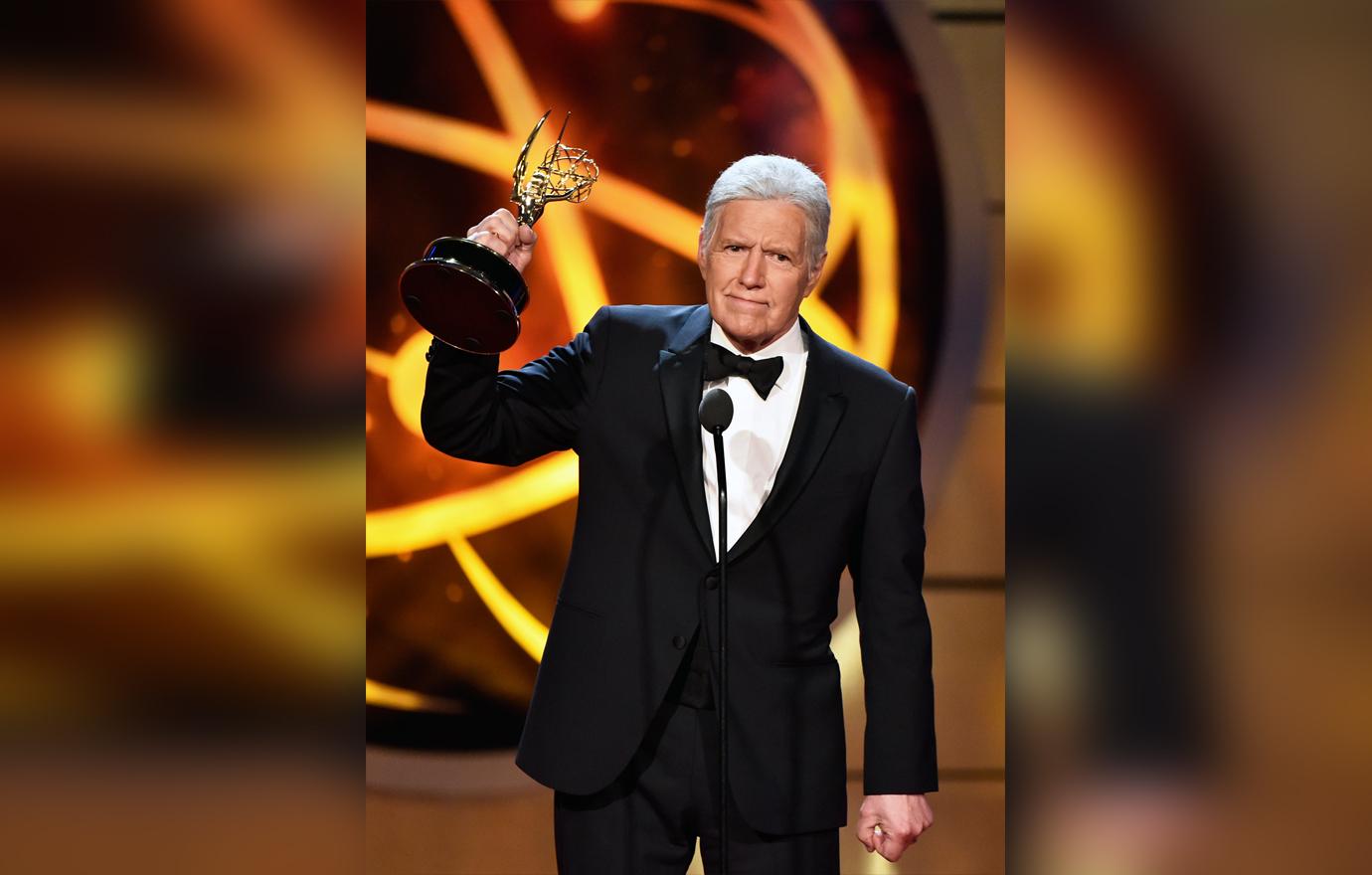 Trebek noted that although "my oncologist tells me I'm doing well," because of chemotherapy treatment, he often suffers "surges of deep, deep sadness, and it brings tears to my eyes."
Article continues below advertisement
Love & Respect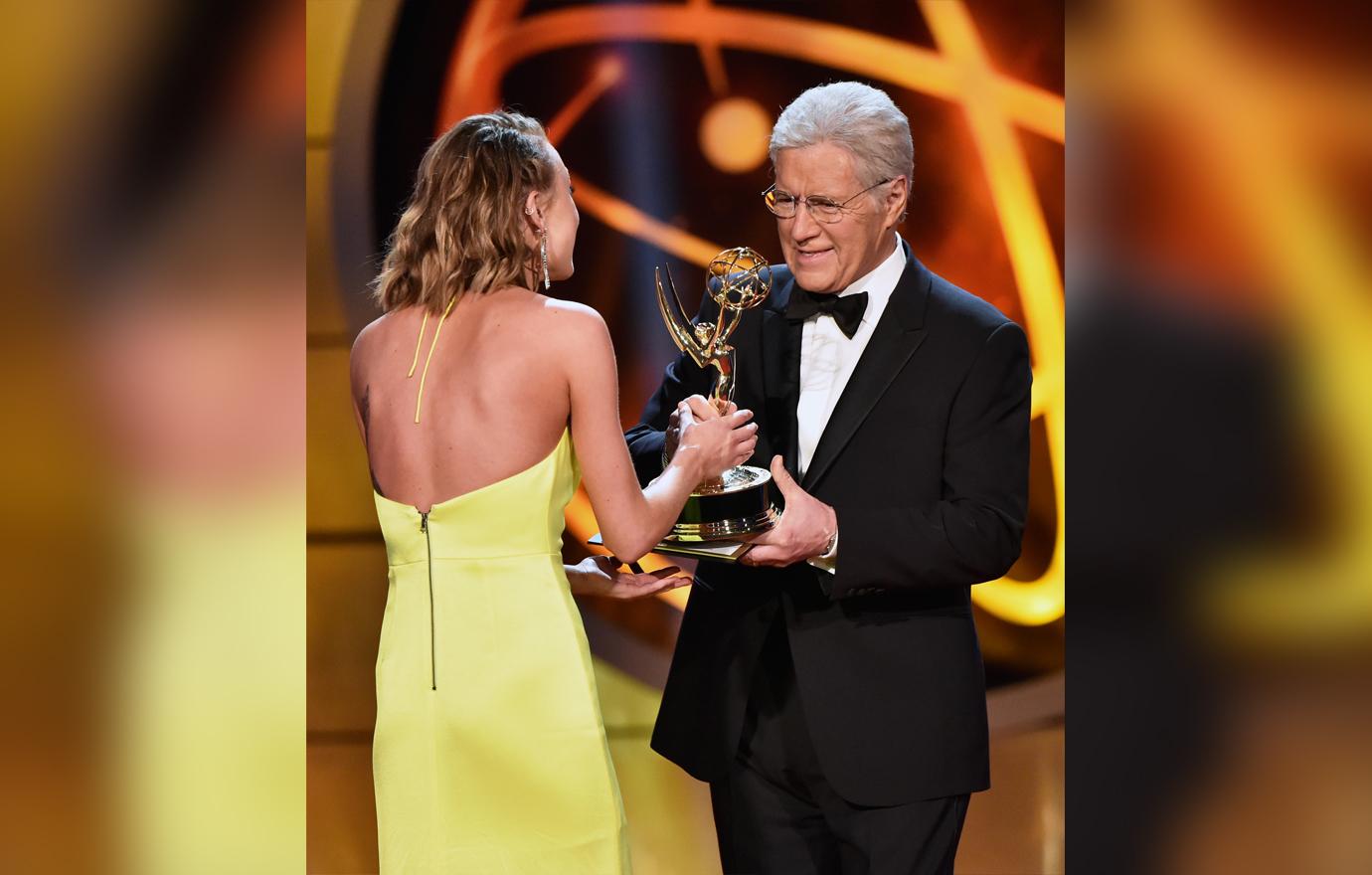 Despite his ups and downs, Trebek told fans he was grateful to them when he accepted his Emmy. "You guys like me, and you value my work. I tell you if that's the case, I can live with that," he said.
Article continues below advertisement
Positive Influence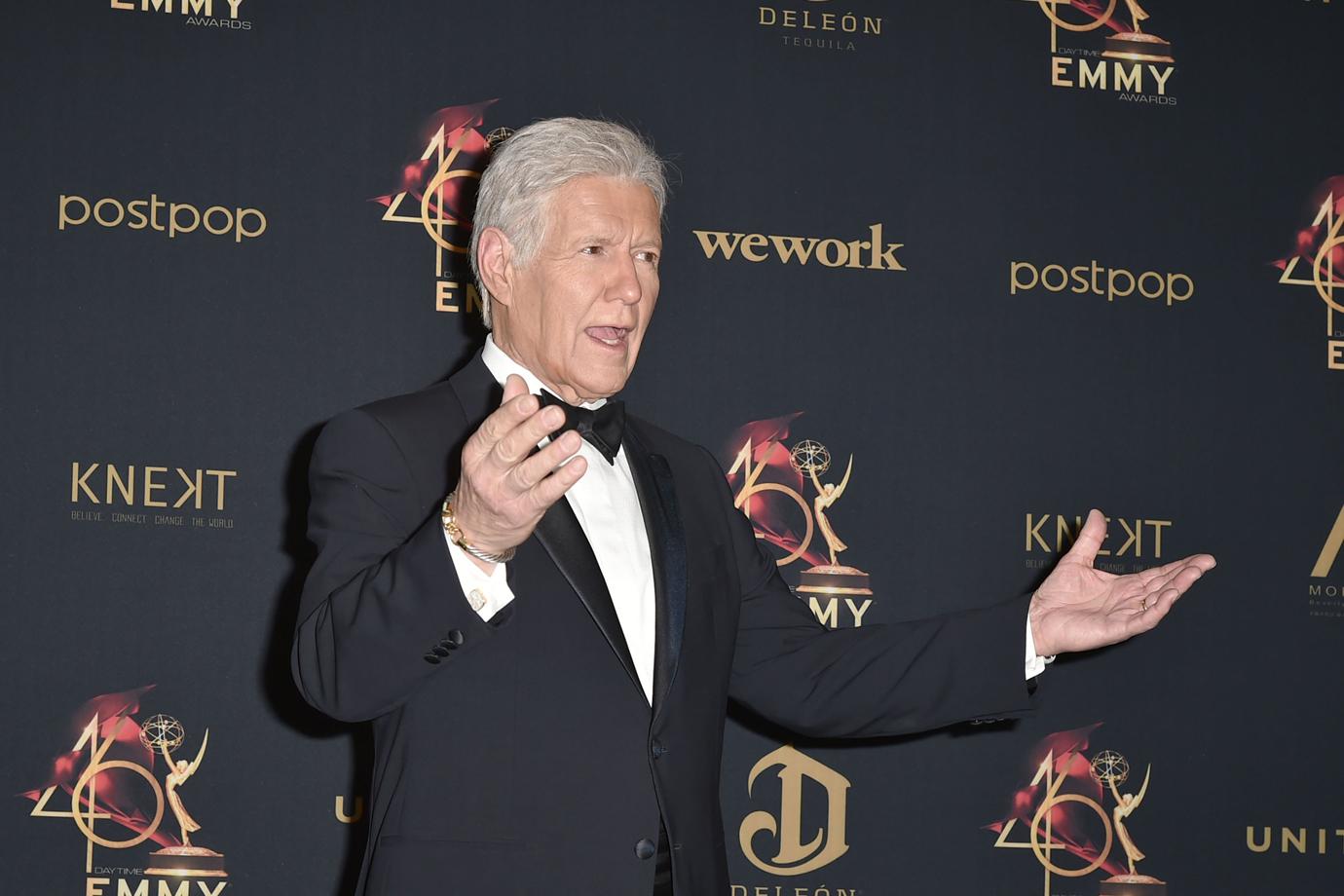 "The reception I got from the audience was extremely special, very touching," Trebek later said of this year's Emmy ceremony. "We all know what's going on in my life and I alluded to that in my remarks and I've been very blessed to discover how many people our show has influenced in their lives."
Article continues below advertisement
American Institution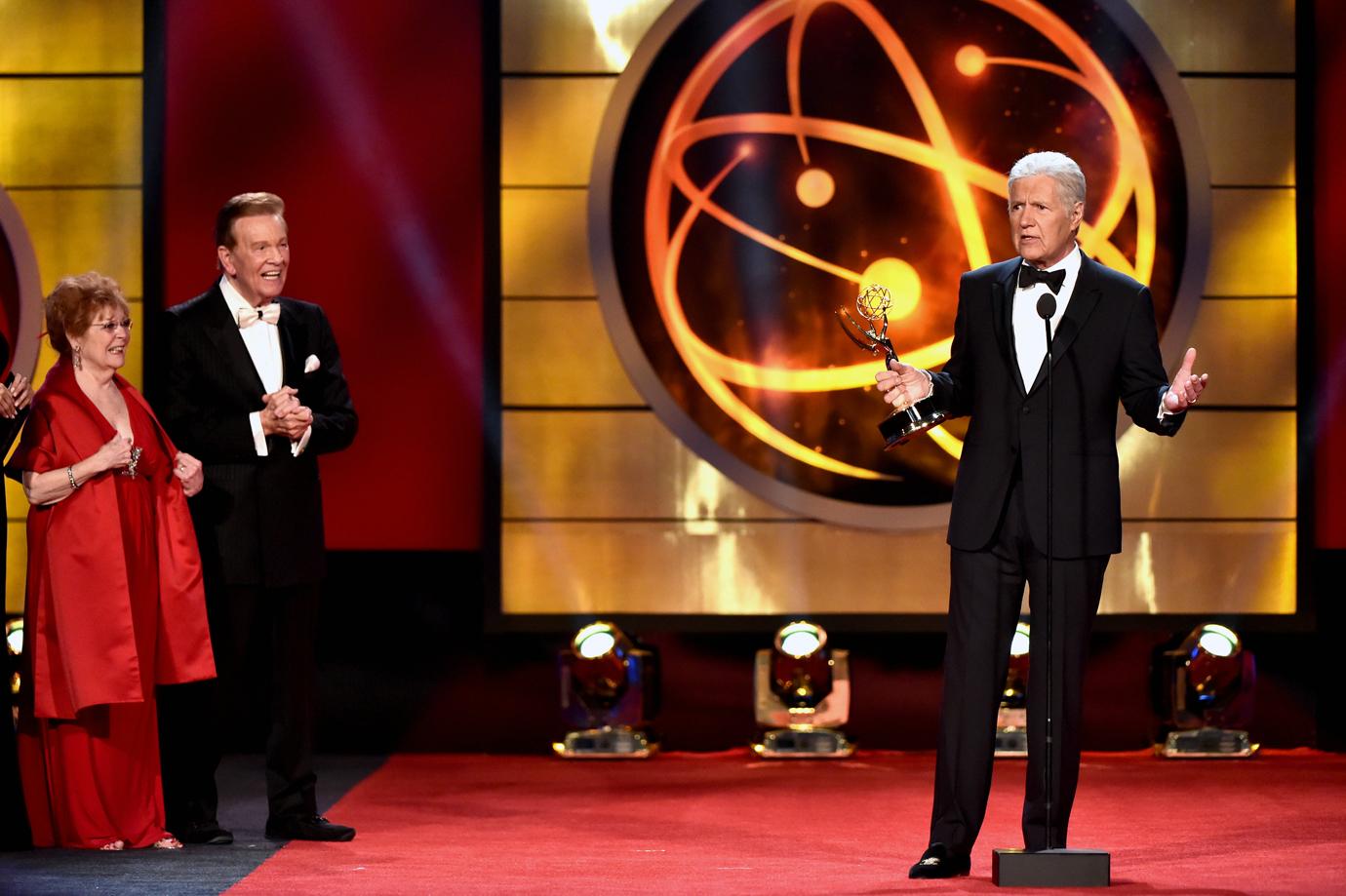 The Jeopardy! star also noted the show "has become a special institution in Americana."
Article continues below advertisement
May the Force Be with You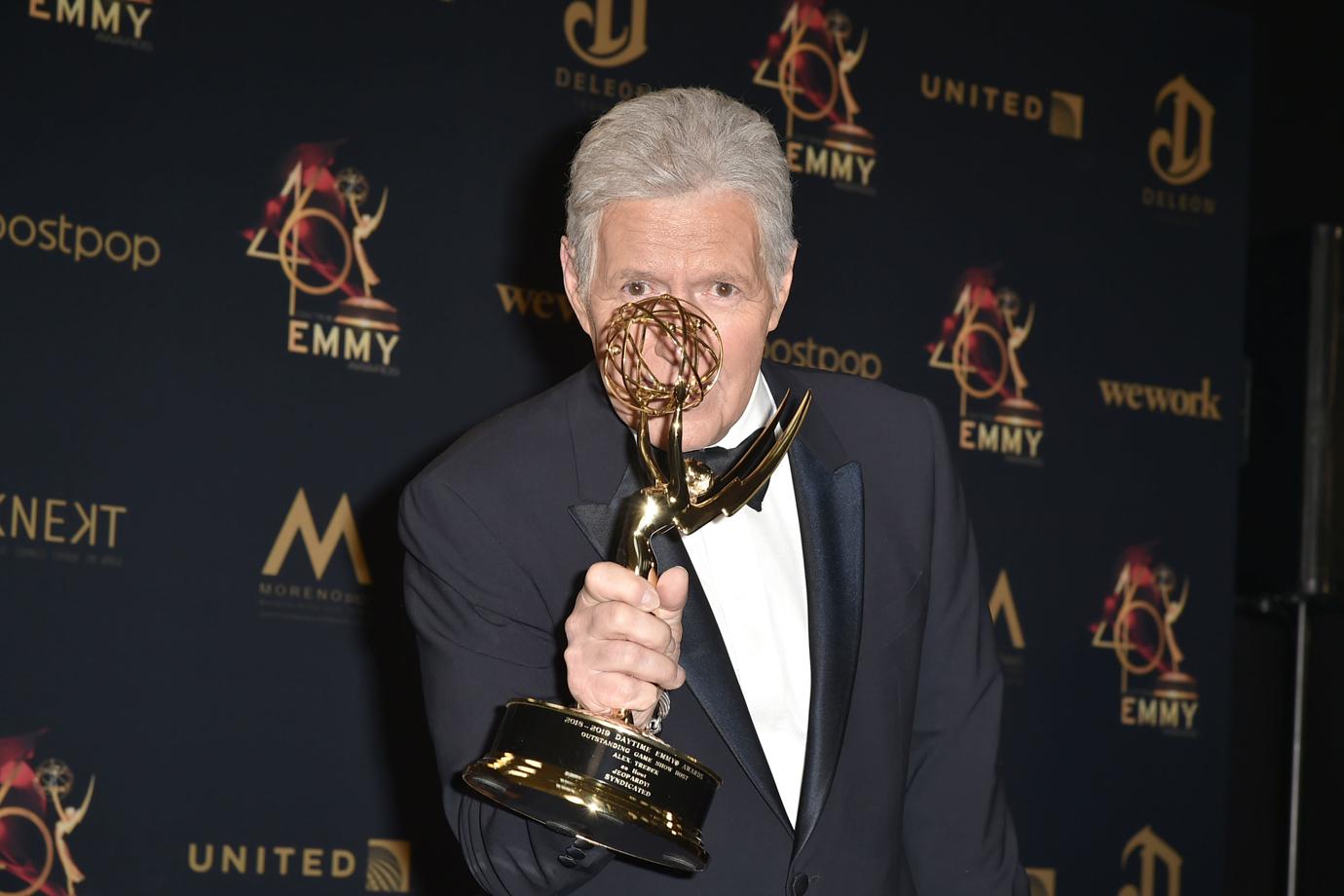 "It has been a force for good, a force for knowledge, a force for the best kind of reality television if you think about it," he boasted, adding, "Anybody can succeed, anybody can win a lot of money. Just ask James Holzhauer."