Renee Zellweger Talks Plastic Surgery And Orders Her Lips To Behave!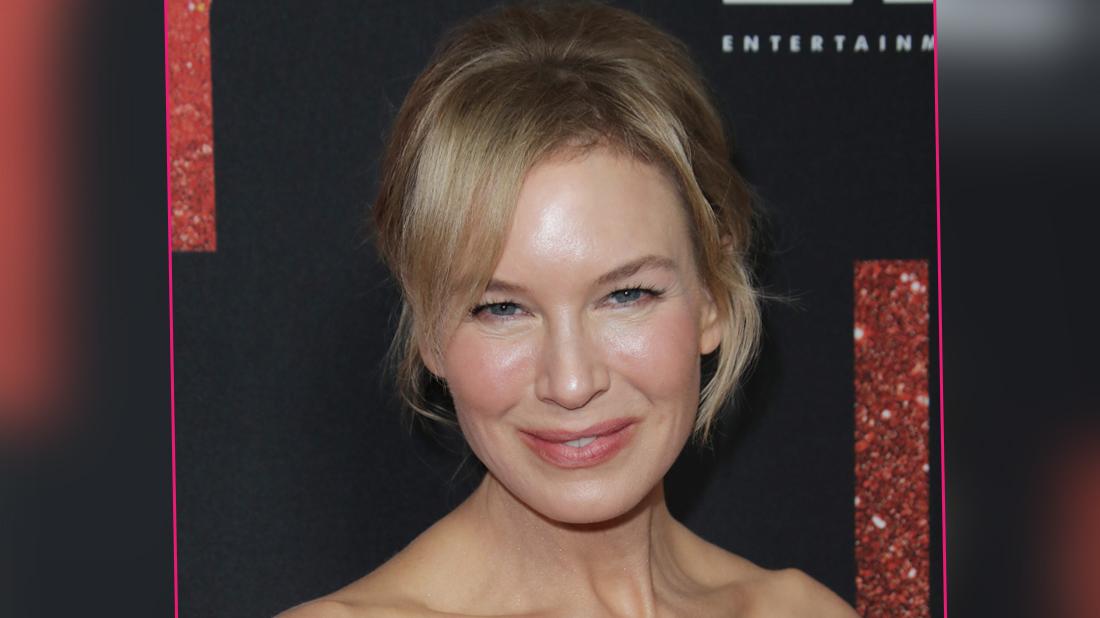 Renee Zellweger has addressed the plastic surgery rumors about her in a new interview.
Last year, top docs who haven't treated Zellweger told RadarOnline.com they believe she's had work done — but likely had ittweaked recently to look more recognizable.
The star, 50, hasn't admitted she had work done, but is talking about how the speculation ruined her life.
A journalist for the British publication the Times Magazine told the actress who plays flamboyant movie icon Judy Garland in the upcoming biographical film, Judy, that the "whole plastic-surgery kerfuffle" is an uncomfortable topic.
Article continues below advertisement
Zellweger replied, "Because it probably gives you a stomach ache, asking me about that, doesn't it?"
The star continued, "Well, because there's a value judgment that's placed on us. As if it somehow is a reflection of your character – whether you're a good person or a weak person or an authentic person. And the implication that I somehow needed to change what was going on because it wasn't working."
The Cold Mountain actress said, "That makes me sad. I don't look at beauty in that way. And I don't think of myself in that way. I like my weird quirkiness, my off-kilter mix of things. It enables me to do what I do. I don't want to be something else. I got hired in my blue jeans and cowboy boots with my messy hair. I started working like that. I didn't have to change to work. So why was I suddenly trying to fit into some mold that didn't belong to me?"
Article continues below advertisement
Zellweger caused shock in 2014 at the Elle Women in Hollywood Awards, where her face looked quite different.
She now has noted at the time, "I wasn't healthy. I wasn't taking care of myself. I was the last thing on my list of priorities."
Several of the nation's leading plastic surgeons recently told RadarOnline.com that Zellweger has likely gone under the knife to regain her appearance after she looked unrecognizable for a time.
Last year, Adam Schaffner, M.D., F.A.C.S., who hasn't treated the star, told RadarOnline.com: "In my opinion, Renée looks great. She has restored the appearance of her eyes for which she was known."
However, Schaffner added that Zellweger's revamp "may have been done through the use of Botox, injectable fillers, fat grafting and/or w grafting and/or well performed eyelid surgery."
NYC-based plastic surgeon Dr. Norman Rowe, who also hasn't treated Zellweger, suggested to RadarOnline.com that she might have re-attained her old look with a possible "face and neck lift. She has also had fillers injected into her cheeks and lips to fill them out and offset the droop, which is caused by the natural aging process."
Article continues below advertisement
During the new interview, Zellweger suddenly surprised her interviewer by putting her hands to her lips and massaging them.
She told the writer, "Mmmmm. Mmmmm. Sorry. I'm going through a moment here. With, like, fatigue on my face."
According to the article, "Her plump lips seem to have gone slightly crooked at the moment. She gently massages them once more."
Zellweger then said, "What is that now? What now?"
"And then says – I think – to her lips, 'You may not invite any friends over. You're done,' as if to punish them for their misbehavior."
Zellweger has played an older version of Garland, dying her hair dark brown for the role. The film follows the iconic "Somewhere Over The Rainbow" singer in 1969 as she arrives in London for a run of sell-out concerts;
Zellweger is getting rave reviews.