Renée Admits She Was 'Depressed' & Suffered 'Humiliation' Amid Plastic Surgery Rumors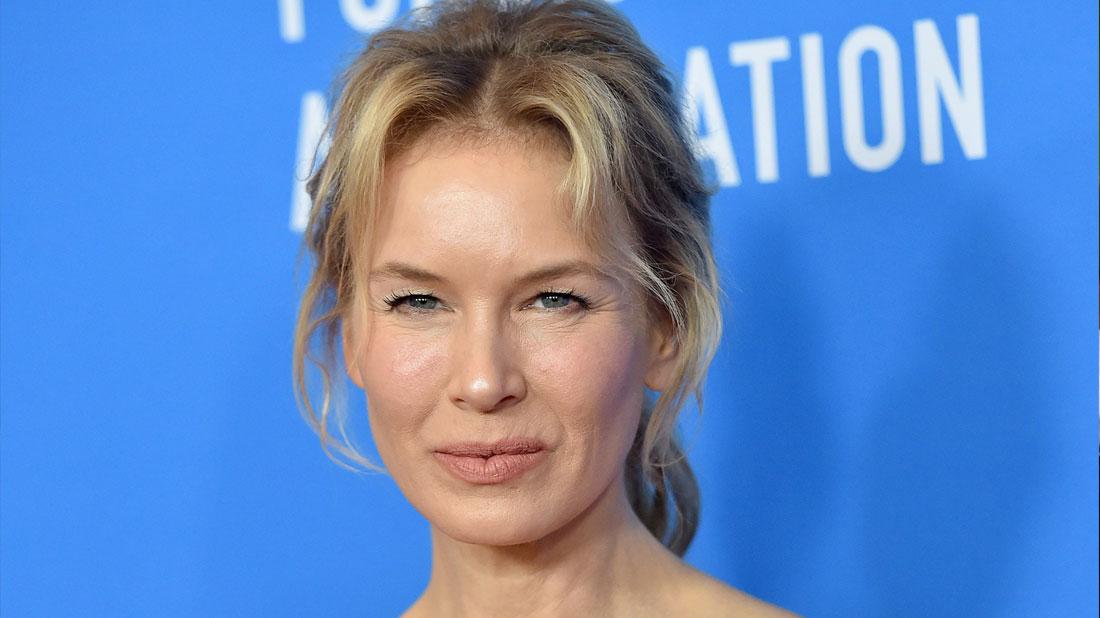 Now back in the Hollywood spotlight, Renée Zellweger is opening up about her lost decade: one filled with sadness, insecurities, and a mental health battle she has finally overcome.
In an emotional interview with Vulture, the Bridget Jones's Diary star, 50, revealed she suffered from severe depression following years on the big screen.
"Nothing like international humiliation to set your perspective right!" she said, seemingly talking about the plastic surgery rumors circling her image.
Article continues below advertisement
"It clarifies what's important to you," she continued. "And it shakes off any sort of clingy superficiality … that you didn't have time for anyway. One of the fears that maybe, as artists, we all share — because we have this public experience of being criticized not just for our work but as human beings — is when it gets to be too much, when you learn that your skin is not quite as thick as you need it to be, what is that gonna feel like? Well, now I know. I got the hardest kick. And it ain't the end."
RadarOnline.com readers know Zellweger took a break from the movie business in 2010. She stopped taking roles and attending galas, until four years later, when she resurfaced at the Elle Women in Hollywood Awards — and this time, according to fans, she had a new face.
During the interview, the actress didn't admit to any plastic surgery, but revealed the vicious comments she read about her seemingly changed appearance hurt her deeply.
Article continues below advertisement
"And the implication that I somehow needed to change what was going on because it wasn't working," she said. "That makes me sad. I don't look at beauty in that way. And I don't think of myself in that way. I like my weird quirkiness, my off-kilter mix of things. It enables me to do what I do. I don't want to be something else. I got hired in my blue jeans and cowboy boots with my messy hair. I started working like that. I didn't have to change to work. So why was I suddenly trying to fit into some mold that didn't belong to me?"
But plastic surgery rumors weren't the only drama surrounding Zellweger.
The blonde was one of Harvey Weinstein's main stars. The shamed producer worked on Bridget Jones's Diary, Chicago, and Cold Mountain, all films that she received Oscar nominations for.
Regardless, Zellweger told the outlet, she had no idea what Weinstein, 67, was hiding behind his smug grin.
"I wasn't around it," she said of Weinstein's ring of sexual misconduct towards actresses. "I don't hang out like that. I don't go to the party. It's part of my work: There's a premiere, there's an event, there's a red carpet, there's the hotel-lobby dinner. That's my relationship to Hollywood. I don't live in that. That's my job. I visit it."
Now that all is said and done, Zellweger regrets nothing. Though she's back to movie-making, she feels comfortable in her own skin again, and in her new film, Judy, she seems more like herself than ever.