Heather Locklear Back Together With Chris Heisser After Bombshell Battery Arrest: 'They're Happy'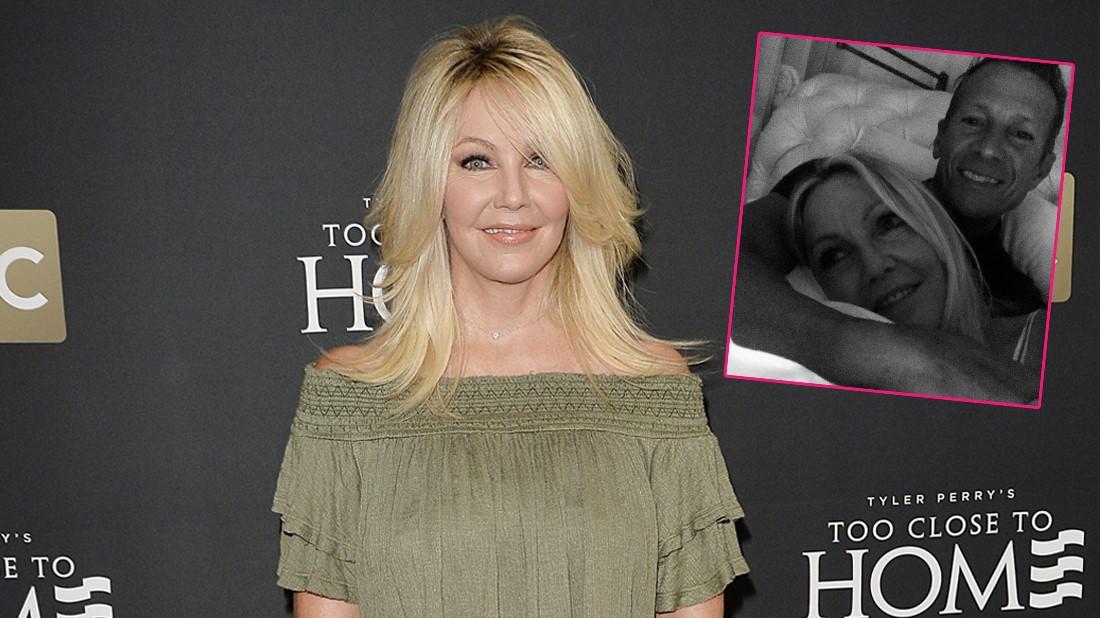 Heather Locklear and her bad news boyfriend are back together after her bombshell battery arrest stemming from a fight the two had, RadarOnline.com can exclusively reveal.
"Everything is back where they were before," revealed the informant about the actress and beau Chris Heisser, adding the tumultuous couple are "happy."
As readers know, Locklear is currently completing a court ordered rehab stint.
RadarOnline.com first broke the news in August that the troubled Melrose Place actress was forced to get professional help for her spiraling addiction issues or spend 120 days behind bars.
Article continues below advertisement
Her misdemeanor counts had included five counts of battery on a peace officer, one count of battery on an emergency personnel, and two counts of resisting arrest, according to Ventura County District Attorney prosecutors.
Locklear's sentence stems from a February 2018 arrest for allegedly attacking Heisser, and a police officer while under the influence. Locklear was again arrested in June of that same year for allegedly going after an officer and an emergency medical technician while intoxicated.
Locklear hurled vulgar insults at cops and swigged tequila before she was committed for a 72-hour stay at a psych ward on November 18, 2018 — which was then extended for another 14 days!
On Aug. 16, Locklear pleaded no contest to eight misdemeanor charges of battery and resisting officers. As a result, the actress — who has gone through multiple stints in rehab over the past years — was ordered to spend 30 days in a residential treatment program.
Article continues below advertisement
Loved ones feared for Locklear after a recent reunion with Heisser last year.
"Her parents are very upset that Chris is still in the picture," an insider said of Locklear's former high school sweetheart, who has a history of arrests and substance abuse issues. "They continue to believe he's a bad influence and the source of her problems."
"She's trying to get to a healthy place in her life and it's not smart for him to be around because he isn't trying to be better — or sober," added the insider.
But now, sources close to the troubled star tell RadarOnline.com exclusively the couple are "fine" and "happy."