New Boy Toy! Demi Lovato 'Couldn't Stop Laughing' During Date With 'Bachelorette' Star Mike Johnson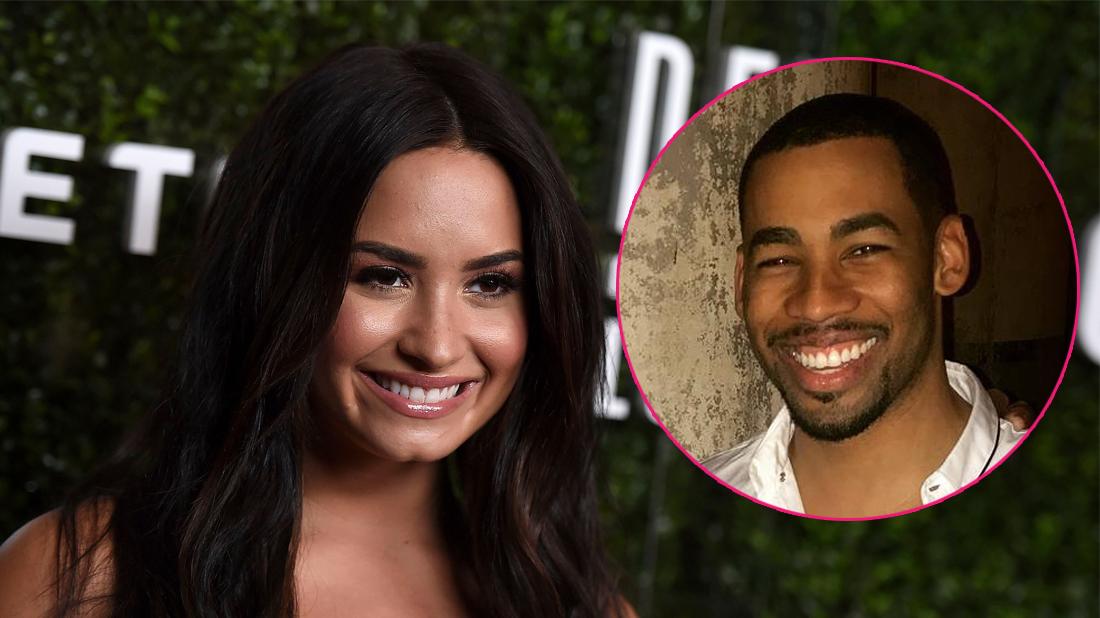 Demi Lovato may possibly be back on the dating scene following her breakup months ago with former flame Henry Levi.
As HollywoodLife.com reported, on Friday, September 13th, the singer was spotted on a date with Bachelorette star Mike Johnson and according to an insider, "they looked happy."
The pair dined at LaScala in Beverly Hills for about an hour and a half or two hours, the source continued. "Demi couldn't stop laughing and they came in through a back entrance."
Article continues below advertisement
The 31 year old bachelor was allegedly persistent in planning their date, which the source says wasn't their first time out together.
"Mike clearly wanted to make sure he got to see Demi again as he kept asking what her travel schedule was like coming up on the date," the insider told HollywoodLife. "They've been out a few times only and it seems to be very, very early on, but it seems that they really are trying to date!"
Lovato, 27, and Johnson's flirtations reportedly took off online following Demi's post of the reality television star. "Mike, I accept your rose," the vocalist posted on her Instagram story after he was eliminated from the "Bachelorette."
Johnson later reciprocated his interest in Demi when HollywoodLife asked him about his thoughts on the singer.
"Hell yeah I would go on a date with Demi Lovato!," he told the publication. "She is freaking sexy as can be. I don't know her personality, so I'd have to get to know her, but I would entertain a conversation…"
Article continues below advertisement
As readers know, the "Stone Cold" hitmaker has been laying low since her near fatal overdose.
The singer checked into a facility center following the incident roughly a year ago and met her ex Levi ,27, while she was there.
When the couple called it quits, RadarOnline.com reported her friends wanted her to take a yearlong break from dating so she could "focus on herself" and prevent another relapse.
Fortunately, with the help of her mother and ex Wilmer Valderrama, she has remained sober and has reportedly hired Scooter Braun to assist her with a "complete career overhaul."
Just last week, she posted a raw, unedited photo of her in a leopard bikini in an effort to defy traditional beauty standards and embrace her body.
"This is what I got," she continued. "I want this new chapter in my life to be about being authentic to who I am rather than trying to meet someone else's standards. So here's me, unashamed, unafraid and proud to own a body that has fought through so much and will continue to amaze me when I hopefully give birth one day."
Johnson seized the moment to keep up the flirting. "Look at me like that again," he commented with a smirking emoji, before ending with"Love yaself."