Cindy Barshop Says 'Nothing Has Really Changed' After Son's Transgender Reveal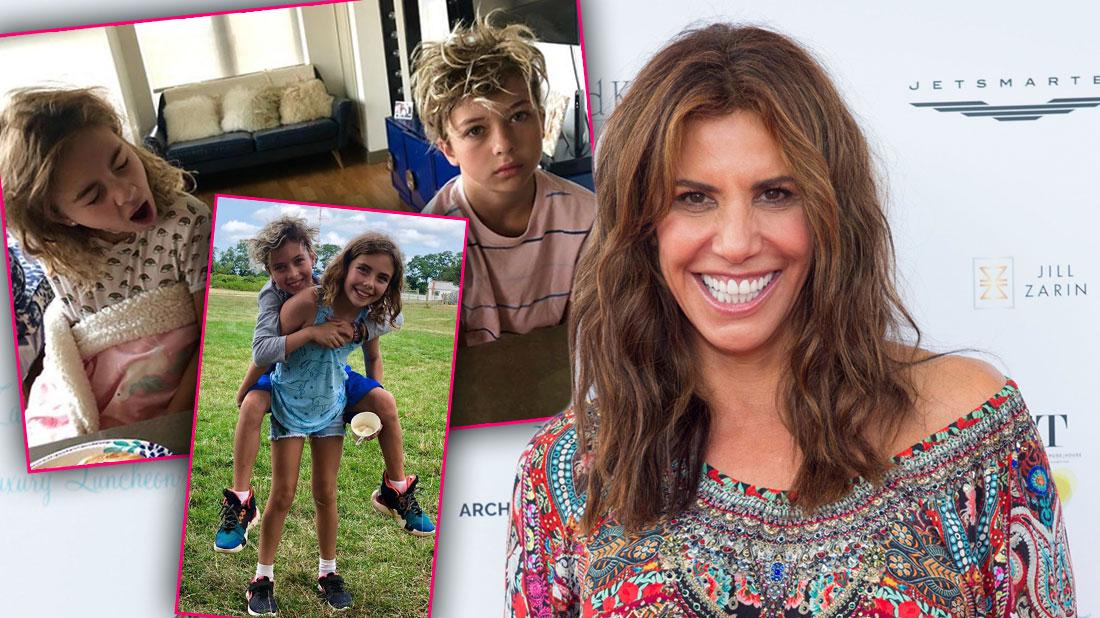 Cindy Barshop is giving fans an update after revealing her son Jesse is transgender. And the news is: "nothing has really changed."
During a talk with PEOPLE Now, the former Real Housewives of New York City star, 54, addressed Mario Lopez's controversial comments about raising transgender children.
As RadarOnline.com readers recall, the TV hunk said he doesn't agree with letting kids choose their gender during their "formative years." Mario's remark angered Jesse, 9, and prompted Cindy to speak out.
Article continues below advertisement
"First of all, he is not a parent of a trans child, or may not know yet. So, it's absolutely wrong," she said. "Trans children, they know their identity. It's not about sexuality and that is the most important thing. Because people are like, 'Well, how do they know?' It's an identity change, not a sexuality. So that's the one clarification I want to make. And you have to be open with your children."
Cindy explained that for her, accepting her son as trans has never been an issue, and she noticed the signs quite early on.
"You notice very young, it's very young," she said. "The other parents I've spoken to, we're talking at 2. Even the movements that they make. At 3, 3 1/2, I was 100 percent sure."
She added that when Jesse told her he didn't identify as a boy, she quickly adapted, and their life didn't change much.
Article continues below advertisement
"The same, we are the same," she said. "That's how we have always lived, since they were little. I've always let him dress how he wants, do what he wants. So a lot of the kids know, some don't. Nothing's really changed, I just thought he may want to speak about it a little bit and he said, 'No you can do it.'"
She explained that her daughter Zoe has also gotten used to her brother's gender identity.
"It's just so normal in my household. We'll joke around and be like, 'Jesse gets more attention because he is trans.' We play with it just like an everyday type of thing. But she's fine, she looks at him as a brother," Cindy said of Zoe, 9. "I mean once you start, they are 9 now, so it's for six years they've been doing this."
Cindy said that despite the many taboo surrounding transgender kids, she's certain — as a mother — that parents need to learn to better handle the issue of gender identity and adapt to their children's needs.
"We are probably going to save one child's life just now by just talking like this to a mother, that they say, 'Well maybe I should just be open about it.' It's super important," she said.