Rosie O'Donnell's Daughter Chelsea Reaches Settlement With Ex In Nasty Divorce Battle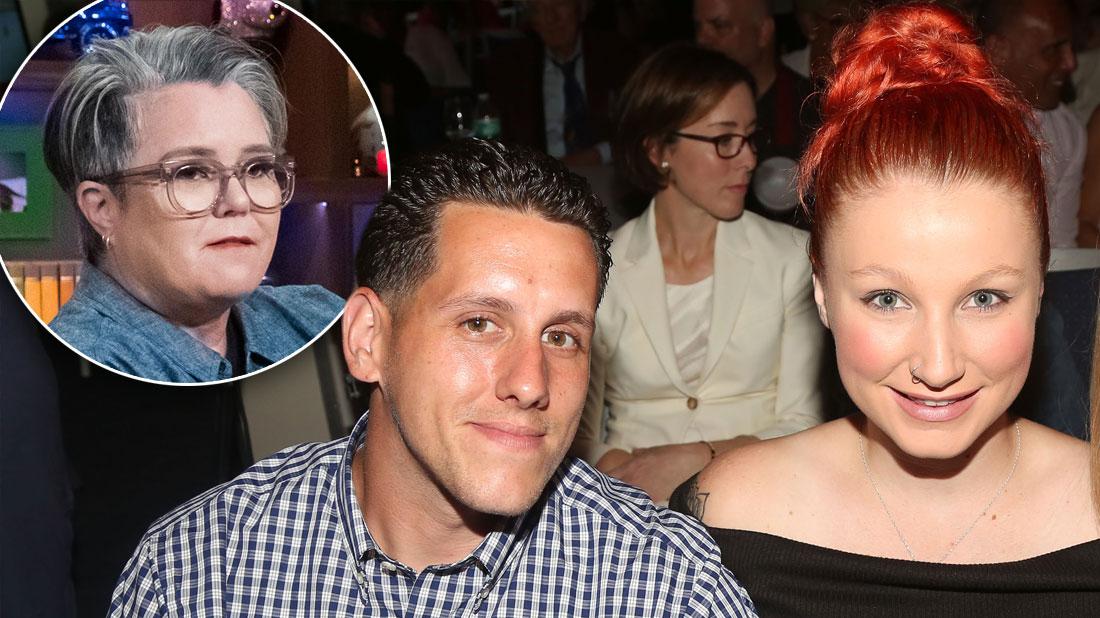 Rosie O'Donnell's daughter has finally reached a settlement in her nasty divorce battle with her ex, RadarOnline.com has exclusively learned.
Chelsea, 21, and her estranged husband, Nicholas Alliegro, appeared in court in Wisconsin on July 31 for a hearing to discuss their marital settlement agreement.
New legal papers obtained by RadarOnline.com stated that the two agreed their marriage is "irretrievably broken."
Article continues below advertisement
The estranged exes also agreed to split their assets, meaning Nicholas has been ordered to return Chelsea's dog to her.
In June 2018, Rosie's daughter claimed her husband had stolen the dog and was keeping her with him at his home in Waco, Texas.
According to the settlement, Nicholas has agreed "to pay for the safe transportation" of Chelsea's dog, Zoe, "along with Zoe's veterinary records and any papers, no later than August 20, 2019."
Additionally, Rosie's daughter informed the court that she has "already begun" using O'Donnell as her last name, the court docket showed.
As RadarOnline.com readers know, Chelsea and her famous mom fought publicly in 2015, when she fled Rosie's home and moved in with her biological mother.
But the TV personality and her troubled daughter have appeared to reconcile their relationship in recent months after Chelsea gave birth to a baby girl in December 2018.
MORE ON:
Chelsea O'Donnell
Article continues below advertisement
Court papers stated that Chelsea's daughter, Skylar Rose, would not be considered in the divorce since she was confirmed to not be Nicholas' daughter.
"Genetic testing results filed with the court on May 7, 2019 show Respondent is not the father, rebutting the marital presumption," the documents stated.
Chelsea was also awarded her 2013 Toyota Rav 4 while the exes agreed that Nicholas could keep his 2016 Chevy Malibu.
While Rosie's daughter signed off on the marital settlement agreement, the divorce has yet to be finalized. A stipulated divorce hearing is scheduled for later this month.