Entertainment Show Shakeup! Nancy O'Dell Quits ET After Her Longtime Agent's Death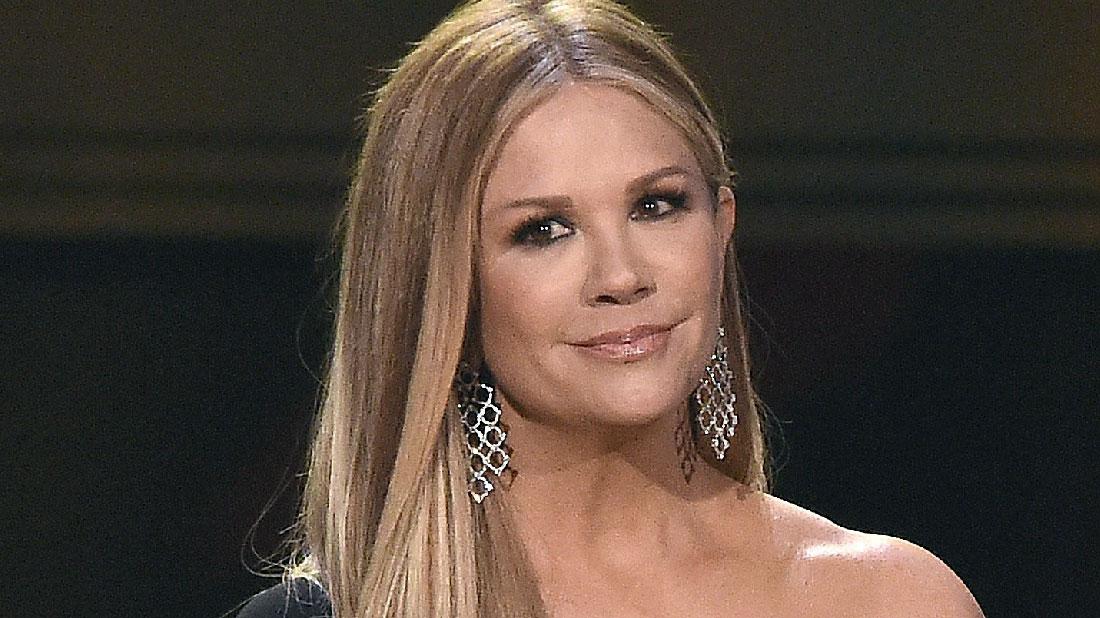 Nancy O'Dell is leaving Entertainment Tonight after nine years on the iconic syndicated celebrity news show. On the Friday, August 2 broadcast, O'Dell, 53, announced that she's stepping down to be with her daughter.
"I'm going to enjoy some time off with the most wonderful gal in my life, my daughter, because they grow up way too fast," O'Dell said, talking about Ashby, 12, from her marriage to ex-husband Keith Zubchevich. "She is always my priority." The TV star's divorce from second spouse Zubchevich was finalized last year.
Article continues below advertisement
O'Dell dedicated her final ET broadcast to her longtime agent John Ferriter, who tragically died last week. The former pageant competitor said Ferriter had encouraged her to "do what makes you happy" because "life is too short." O'Dell attended Ferriter's funeral earlier in the day on Friday.
Emotional O'Dell told ET viewers at the end of her show, "This last sign off is for you, John, and for all the viewers whom I have an unbreakable bond with from our daily chance to talk all things entertainment. That bond will never change. So, it's not goodbye, but rather just turning the page to the next chapter."
The beautiful blonde, who also has helmed the Reelz show Nancy O'Dell Remembers, promised she wouldn't be giving up show biz journalism, saying, "I'll be back and it won't be long." O'Dell's ET departure isn't the only surprise to rock the entertainment magazine show world this week.
As RadarOnline.com readers know, former Extra co-host Mario Lopez, who is moving to Access Hollywood next month, is embroiled in a transgenderbashing scandal! Lopez came under fire this week after his June interview with Candace Owens resurfaced in which he gave his opinions on how to deal with children coming out as transgender. He said, "Look, I'm never one to tell anyone how to parent their kids obviously and I think if you come from a place of love, you really can't go wrong but at the same time, my God, if you're 3 years old and you're saying you're feeling a certain way or you think you're a boy or a girl or whatever the case may be, I just think it's dangerous as a parent to make this determination then….It's sort of alarming and my gosh, I just think about the repercussions later on."
ET had seemed incredibly stable with O'Dell, but now her departure has created shock waves. O'Dell succeeded popular Mary Hart, who retired as co-anchor of ET in 2011. In 2009, O'Dell left Access Hollywood two years before her contract was set to expire, RadarOnline.com learned.