Friends Fear For Liam After 'Humiliating' Miley Split: 'She's Deliberately Causing Him Pain'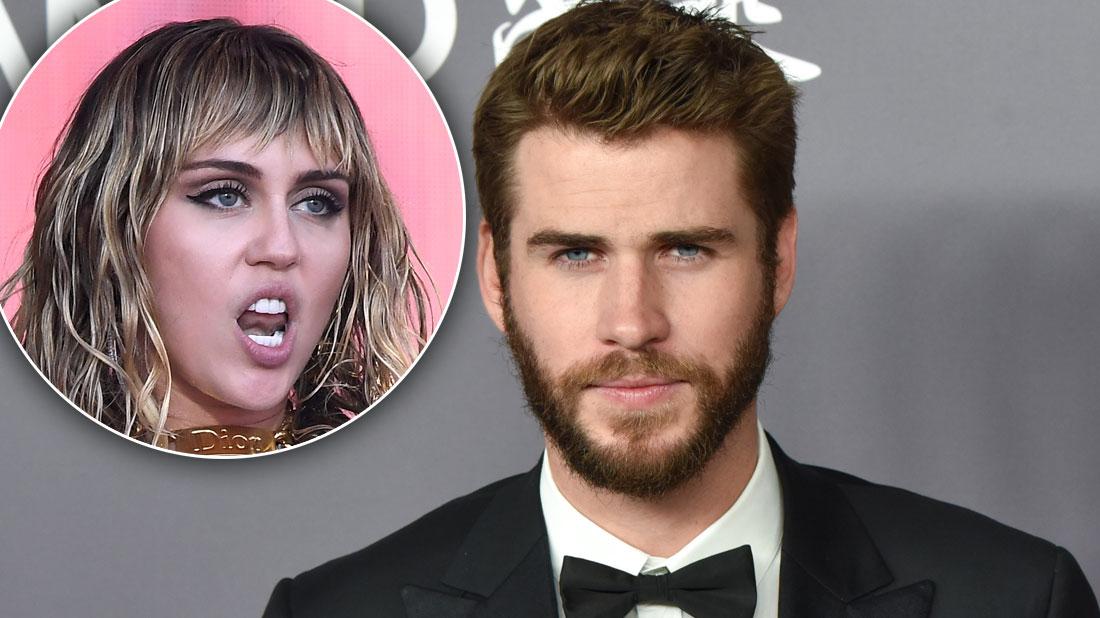 Liam Hemsworth's friends are worried about the actor following his tumultuous breakup from Miley Cyrus, RadarOnline.com can exclusively reveal.
The A-lister is said to be telling his pals she's deliberately causing him pain. "It's been awful for Liam. She's so hellbent on playing everything out publicly, shading him, and now he's lost custody of their pets."
Added the source: "It really can't get any worse, and he's totally retreated into himself."
Article continues below advertisement
"It's not like him," revealed the informant, adding he's usually "very outgoing and social," but having to file for divorce as she keeps airing their dirty laundry has been "more than Liam can bear."
RadarOnline.com readers know, Cyrus brought the house down when she presented an emotional performance of her new breakup song, "Slide Away," at the MTV VMAs on Monday, August 26.
Meanwhile, Cyrus, 26, has been hot and heavy with new girlfriend Kaitlynn Carter.
As RadarOnline.com revealed, the two were spotted getting affectionate and putting their arms around each other backstage at the VMAs, mere moments before Cyrus took to the stage to perform her breakup hit. After the show, they held hands while partying with Cyrus' mom Tish.
Cyrus' new melody gives a myriad of references about her broken relationship with Hemsworth. In the tune, she talks about their teenage romance, and how she eventually outgrew it after loving him for ten years.
"Once upon a time it was made for us / Woke up one day, it had turned to dust / Baby, we were found, but now we're lost / So it's time to let it go," she sings.
The singer released the song just days after she and Hemsworth announced their split.
"She claims to love him, but she knows how much he's hating the way she's going off online about everything," said the source. "But she doesn't care. It's as if she enjoys it. Liam's so devastated and humiliated."