Disgraced Kevin Spacey Resurfaces In Rome 2 Weeks After Sex Assault Charges Dropped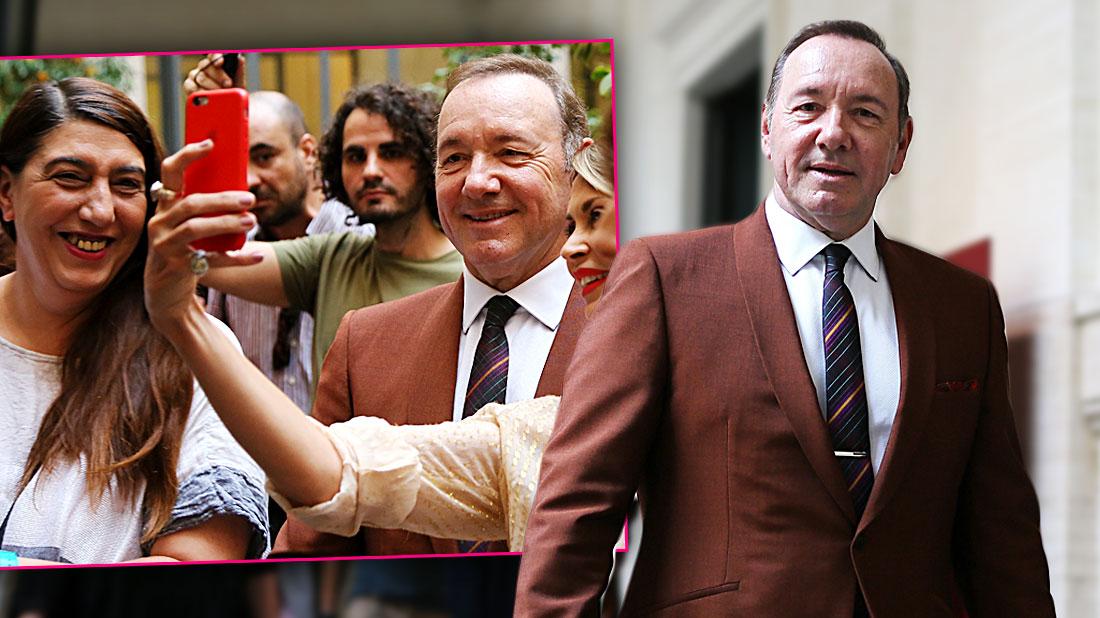 Kevin Spacey bizarrely talked about feeling empty and used at a poetry reading in Italy just two weeks after prosecutors dropped the sexual assault charges brought against him, RadarOnline.com exclusively learned.
In an Instagram story viewed by RadarOnline.com, Spacey, 60, read a poem aloud to a group of attendees at the Palazzo Massimo Alle Terme in Rome on Friday, August 2. The event was put on by the Le Dame Art Gallery.
Article continues below advertisement
"The more you are wounded, the greater you are and the more empty you are," the actor said in an Instagram video shared by the art gallery.
The actor continued: "They used me for their entertainment fed on shoddy stuff. Life was over."
It appears Spacey is alluding to sexual assault charges brought against him by William Little, now 18, who previously claimed the House of Cards actor groped him in a Nantucket, Mass. bar in 2016.
As RadarOnline.com readers know, Massachusetts prosecutors filed a formal request on July 17 to drop the sexual charges against him due to the "unavailability of the complaining witness." On July 5, Little also dropped his civil lawsuit against the actor.
Spacey was photographed waving to the crowd, who surrounded him with applause.
Prior to the alleged sex crimes being dropped a source told Rob Shuter of the Straight Shuter podcast that Kevin was "100 percent sure" his case would be tossed.
The insider added that now that the case is over, Spacey has "zero intention" of hiding from the lime light.
As RadarOnline.com readers know, the 60-year-old actor maintained his innocence and called the teen's accusations "patently false." The source added that Spacey is "planning a big stage comeback" and anticipates returning to film "in the next few years."