Chris Martin & Dakota Johnson's Horror! Stars' Driver Runs Over Pedestrian In NYC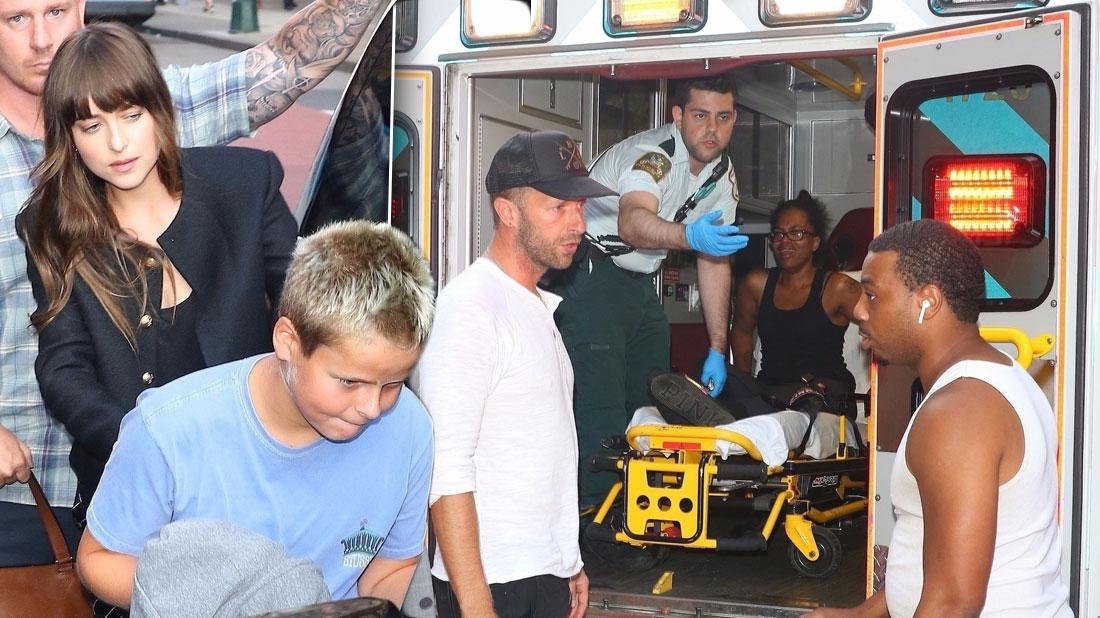 Chris Martin and Dakota Johnson were involved in a car crash in New York City that sent a pedestrian to the hospital, RadarOnline.com can confirm.
On Tuesday, Aug. 6 at approximately 6:10 p.m., Martin and Johnson were passengers in a black SUV headed westbound near Union Square in New York City when their driver ran over a 25-year-old female pedestrian's foot, law enforcement sources confirmed to RadarOnline.com exclusively.
Article continues below advertisement
The couple had just left Jimmy Fallon's studio in Rockefeller Plaza.
"The pedestrian suffered pain to her right foot and was transported to an area hospital," a source close to NYC law enforcement told RadarOnline.com.
An eyewitness at the scene told RadarOnline.com that the driver was oblivious to the incident. Bystanders "had to bang on the car" in order for the driver to understand what occurred.
The Coldplay frontman, 42, and 50 Shades of Grey actress, 29, then jumped out of the car to attend to the victim. Martin's 13-year-old son Moses was also on the scene.
An ambulance responded to the scene as Martin and Johnson were spotted talking to the victim and her relatives, said the source.
Law enforcement sources confirmed that the driver also "remained at the scene" until the victim was taken away in an ambulance.
As RadarOnline.com readers know, Martin and Johnson's split two months ago after the stars allegedly fought over starting a family together.
But on July 31, Gwyneth Paltrow's ex-husband was Johnson's date to a wrap party for the film Covers.