Baby Or Not? Dakota Johnson & Chris Martin Allegedly Split Over Family Planning Fight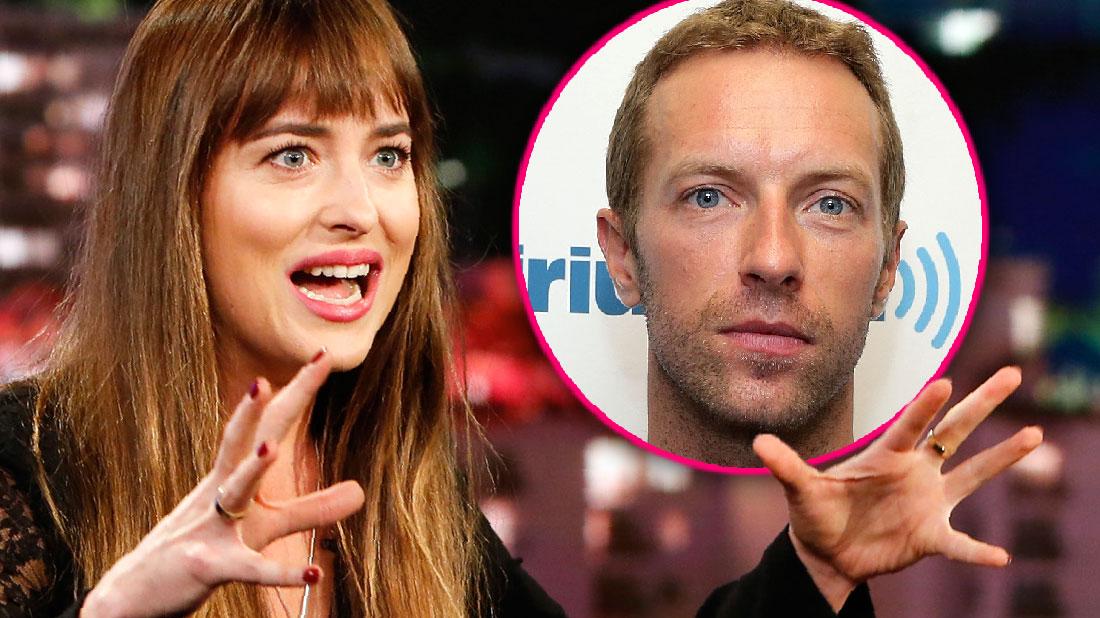 After nearly two years of dating and rumored talks about getting married, Dakota Johnson and Chris Martin decided to end their relationship, and a new report says the reason was she didn't want a baby.
As The Sunday Express reported, the rocker and his girlfriend weren't on the same page in terms of family planning. The former couple was allegedly "arguing for months" about starting a family together, but Johnson simply "wasn't ready to have children."
Article continues below advertisement
While the Coldplay singer, 42, who already has two children with ex-wife Gwyneth Paltrow, wanted to "settle down" and start a family with Johnson, 29, in their $5.3 million Malibu beach house, she insisted she was "nowhere near ready for that."
"Chris made it clear that he wants more kids as soon as possible but Dakota's career has really taken off and that's the last thing she wanted to think about right away," a close friend of the couple told the Sunday Express.
"It got to the point, last month, where a light seemed to flick on in both their heads and they realized they were pulling in completely opposite directions - so they decided to call it a day."
Added the insider: "Both she and Chris are broken-hearted that things didn't work out because they made a fantastic couple."
As RadarOnline.com recently reported, The Sun broke the news of the couple's breakup. According to the publication, Martin told friends the relationship ended last month, making him a single man again!
Article continues below advertisement
"She's said they've already talked about the possibility of getting married next year — they just want to see how they go traveling together for Chris' tour first before they jump in too fast," an informant shared.
The Fifty Shades of Grey star had also been concerned about winning over "hard to please" Paltrow before their nuptials.
"Dakota is very serious about Chris and wants to settle down with him and be a part of the kids' lives," said the insider, "but she knows it will be a whole lot easier if she's on Gwyneth's good side!"