Together Again! Chris Martin & Dakota Johnson Back On After Split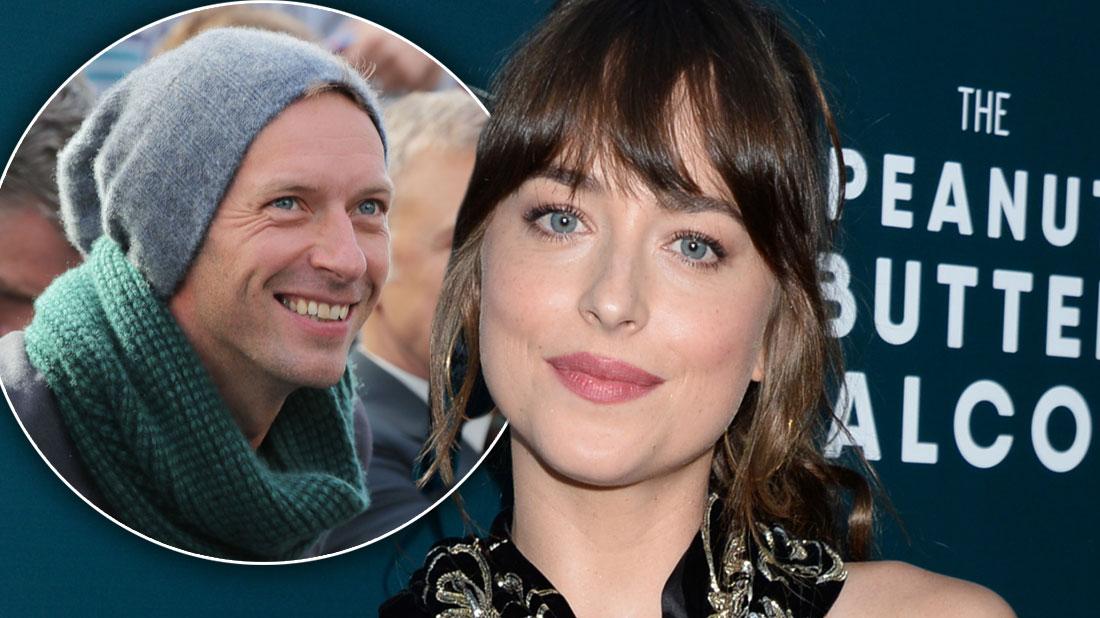 Less than two months after they called it quits, Chris Martin and Dakota Johnson have decided to work things out!
According to Us Weekly, the on-again couple was spotted together twice in two days.
On Wednesday, July 31, the Coldplay singer, 42, was the 29-year-old actress' date to a wrap party for her film Covers.
The next day, he attended the Los Angeles premiere of her new film, The Peanut Butter Falcon.
Article continues below advertisement
The couple split in June after they reportedly fought over starting a family.
According to The Sunday Express, Johnson simply "wasn't ready to have children."
"It got to the point, last month, where a light seemed to flick on in both their heads and they realized they were pulling in completely opposite directions – so they decided to call it a day," a source told the outlet. "Both she and Chris are broken-hearted that things didn't work out because they made a fantastic couple."
As fans know, the singer's relationship with the Fifty Shades of Grey star was a sore spot for both the members of Coldplay and Martin's ex-wife, Gwyneth Paltrow.
While the band members wanted more guy time with Martin, Johnson was focused on finding ways to mend her relationship with the Iron Man actress.
"Dakota is very serious about Chris and wants to settle down with him and be part of the kids' lives, but she knows it will be a whole lot easier if she's on Gwyneth's good side!" an insider told RadarOnline.com at the time.