Hidden Meaning? Brad Shows Off Mysterious New Tattoo Next To Angelina Wedding Ink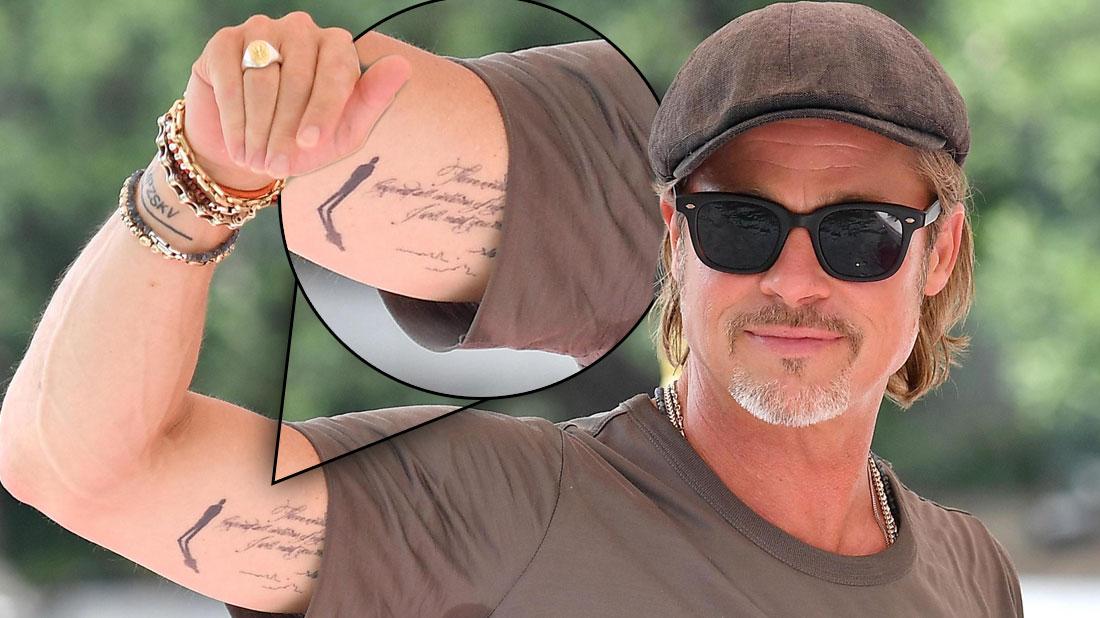 Brad Pitt is showing off some new ink!
While attending the Venice International Film Festival this week, the Ad Astra actor shocked fans by debuting a mysterious tattoo on his inner bicep — a man's backside silhouette standing over his shadow.
The new design is positioned right next to a quote from a poem by Rumi that reads, "There exists a field, beyond all notions of right and wrong. I will meet you there" — a tattoo he got with ex Angelina Jolie after their 2014 wedding.
Article continues below advertisement
RadarOnline.com readers know the two called it quits two years later, following a fight between Pitt, 55, and son Maddox Jolie-Pitt on a private plane.
While it's unclear what Pitt's silhouette tattoo signifies, fans believe it could be an ode to his character in either Meet Joe Black or The Curious Case of Benjamin Button.
Other interesting ink in Pitt's collection include Jolie's birthdate, a line design created by her, the first initials of his family members, Ötzi the Iceman, and the word "Invictus." His ex-wife also has some notable tattoos — 25 to be exact. These include Buddhist mantras, gothic lettering readings "Know Your Rights," a song by The Clash, Arabic text, the Bengal tiger, and a Buddhist incantation dedicated to her eldest son, whom she adopted in Cambodia.