Bombshell Claim: Tom Cruise Likely Believes Suri Is 'Not Really His Daughter'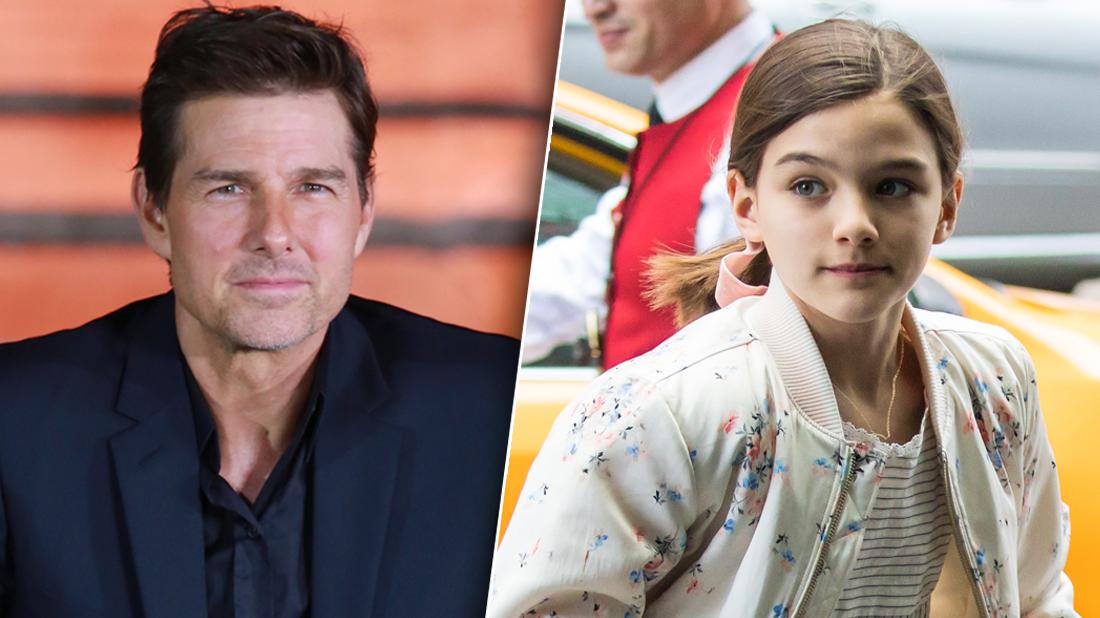 The Church of Scientology has its own terminology and ways of viewing the world – but it's apparently so twisted that one former member claimed Tom Cruise has been trained to believe his own daughter is not really his child.
In an exclusive interview with RadarOnline.com, former Scientologist Sam Domingo claimed to RadarOnline.com that Cruise, 57, likely believes that his daughter, Suri, whom he shares with ex Katie Holmes, is nothing more than just a "being" who he will see again in another lifetime.
Article continues below advertisement
"I'm sure if he could rescue Suri from the clutches of her mom he can," Sam, 51, claimed to RadarOnline.com. "But you know what? He can get her in the next lifetime so it doesn't really matter. She's not really his daughter."
Sam claimed that explanation is not her personal view. Instead, she claimed that scientologists like Cruise are taught "quack" courses that suggest spirits can be transferred to different bodies.
"The church has this idea that children, for example, are just thetans or spirits in the small body," Sam explained, adding, "If a kid dies, it doesn't really matter to them. You can get pregnant and you can have another one, and that spirit you lost can come back in a new body."
Suri celebrated her 13th birthday with Holmes in April. However, she has not been photographed with Cruise since 2013. Sam explained this is due to the alleged "disconnection" policy within the church that causes Cruise to have no contact with Holmes.
Article continues below advertisement
"Tom's not allowed spiritual counseling in the church if he has any connection with Katie, so Suri would be collateral damage," Sam claimed. "He can't be in any communication with Katie."
The former church member, who said she escaped left the Scientology "cult" in 2004 for good, explained that Cruise most likely believes that he will see his daughter Suri again in another lifetime.
"To him, Suri is just another thetan in a body," Sam said.
As RadarOnline.com readers know, Cruise is known for being Scientology leader David Miscavige's right-hand man. Earlier this year, a Jane Doe filed an explosive lawsuit against the church and Miscavige claiming to be a victim of kidnapping, human trafficking and stalking.
Meanwhile, Cruise has made Clearwater, Florida is official home in recent years. The A-list actor moved in to a stunning penthouse directly across from the church's headquarters in February.