Where's Jamie? Katie Holmes & Doppelgänger Daughter Suri Stroll Solo Through Manhattan
Katie Holmes and her look-alike daughter Suri are so close, they even smirk with the same expression!
Mama and her mini-me were spotted spending some quality time together, walking around a gloomy New York on Tuesday, June 11. But where was Katie's now very public boyfriend, Jamie Foxx?
As RadarOnline.com reported, Katie and Jamie finally made their red-carpet couple's debut at this year's Met Gala – after six years of dating undercover in Hollywood's worst kept secret.
Article continues below advertisement
Katie, 40, and Jamie, 51, fell in love back in 2013, one year after the actress filed for divorce from Scientologist ex Tom Cruise.
It was rumored Holmes signed a strict non-disclosure agreement after her split from Suri's dad, which is why she kept her romance with Jamie under wraps for five years. But throughout that time, she and the Ray star dated under the RadarOnline.com, and often enjoyed secret romantic getaways far from the spotlight.
Even Suri herself is supportive of the relationship, a source previously told RadarOnline.com exclusively.
"Suri goes to Jamie for fatherly advice and guidance," revealed the insider. "Suri approves of Jamie and just wants her mom to be happy."
Now that the truth is out there, Katie has been spotted more often in public.
Scroll through this RadarOnline.com gallery to see more of mother and daughter and find out what career ambitions the young 13-year-old is already aspiring towards.
Bottom's Up!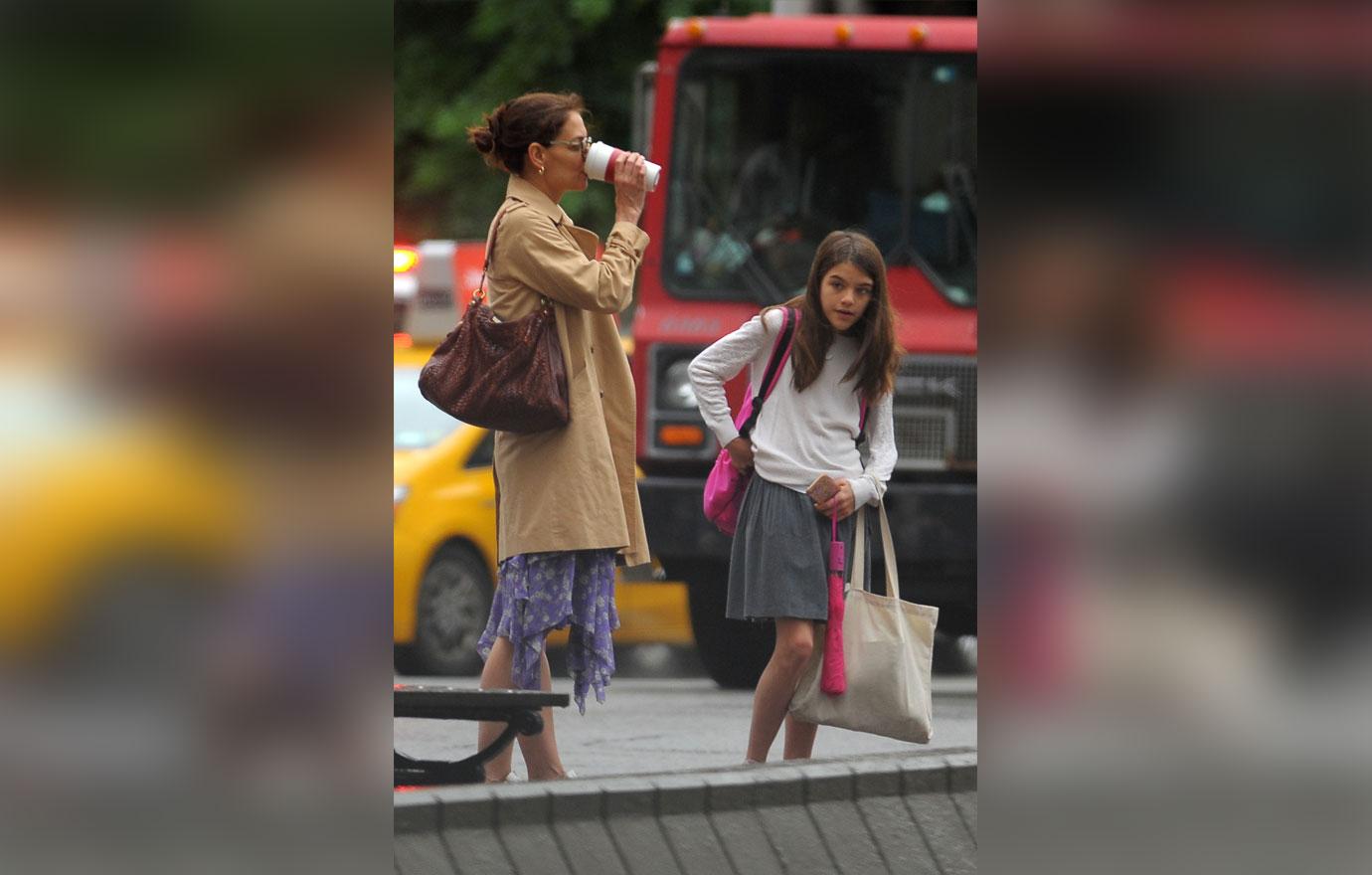 Katie sipped a cup of Joe while walking the dreary streets of Manhattan.
Article continues below advertisement
Looking Good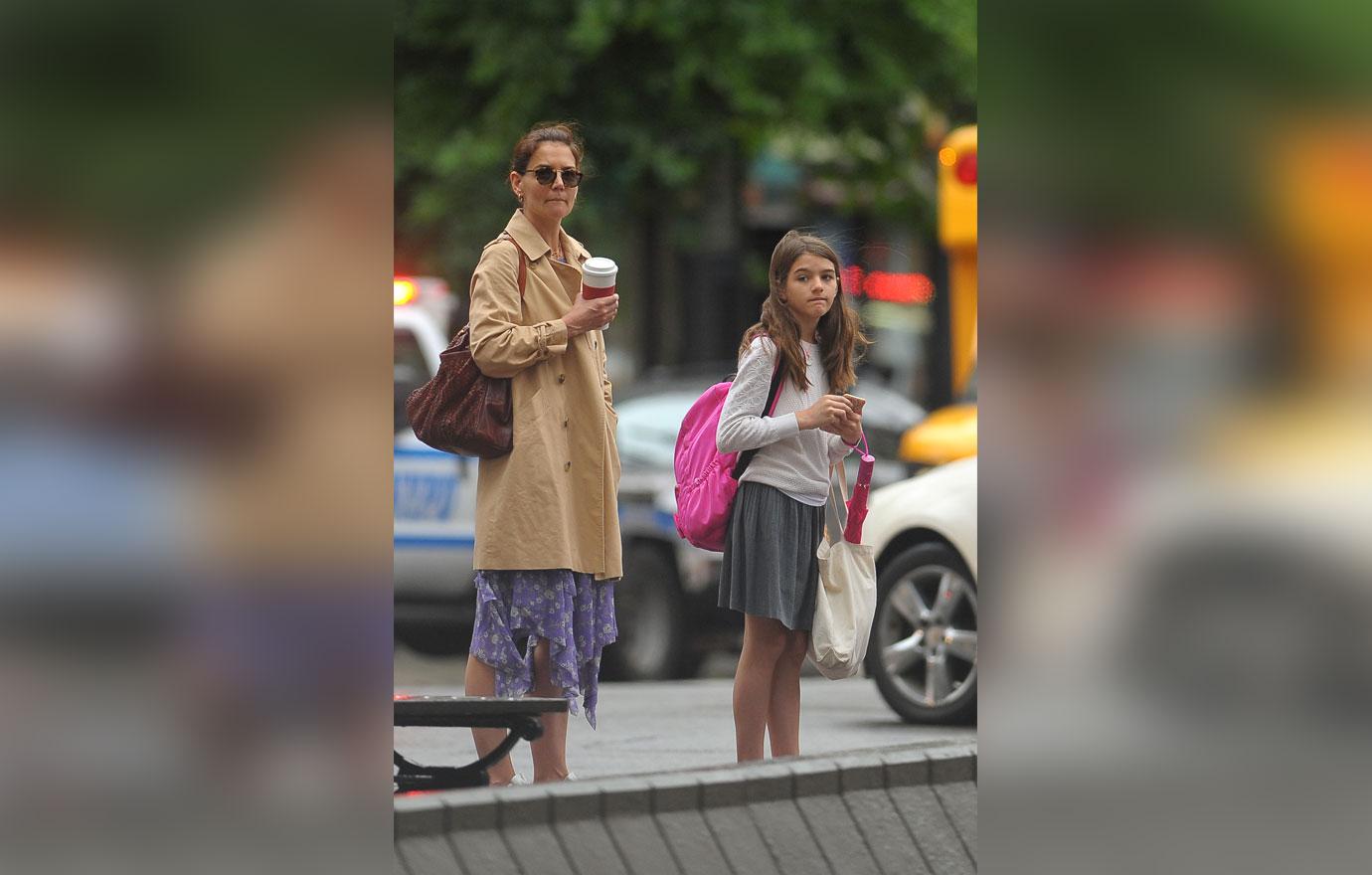 She looked cool and calm in a beige trench coat with a purple dress underneath.
Article continues below advertisement
Suri's Choice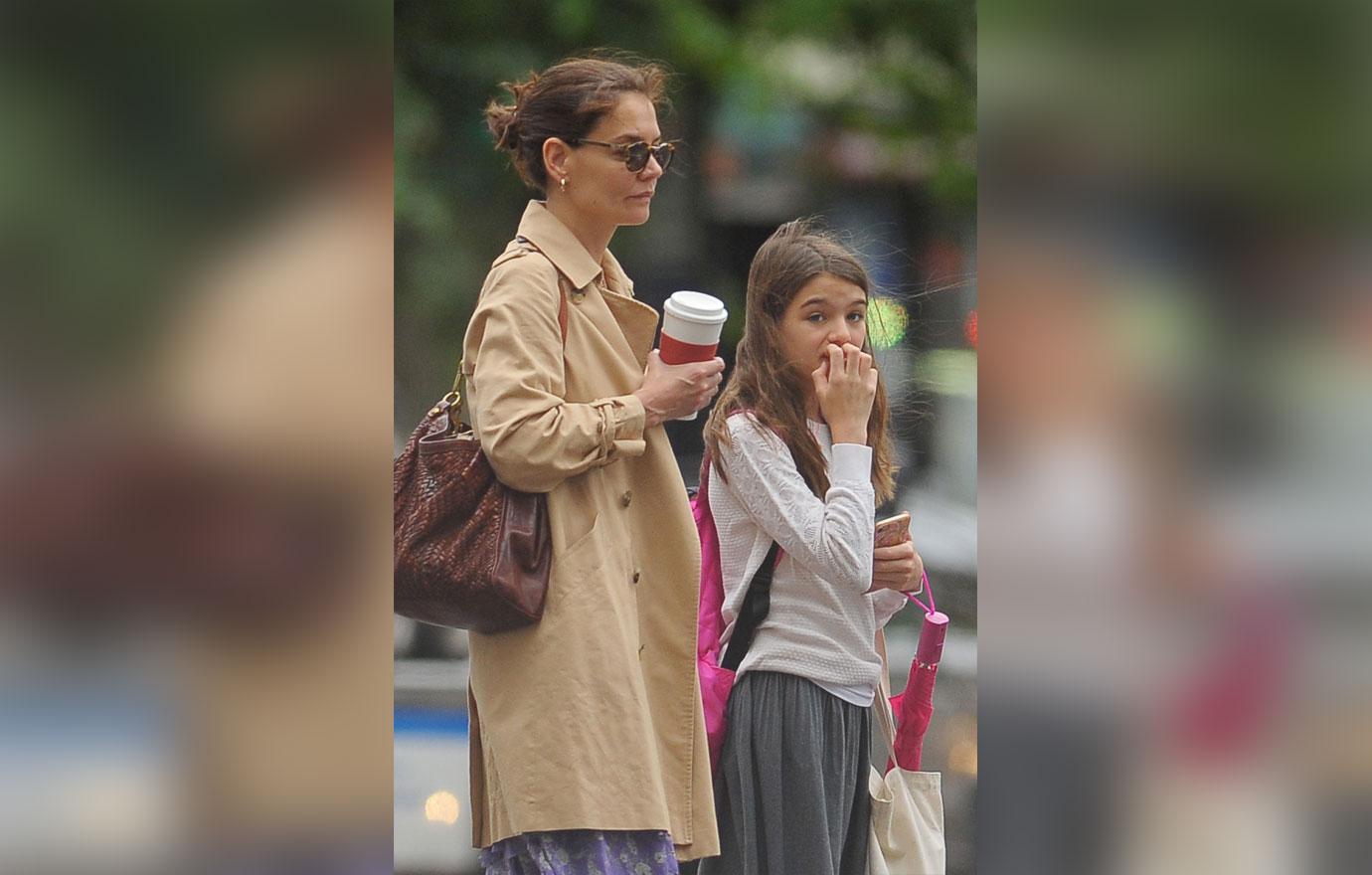 Suri wore a white long-sleeved shirt with a gray skirt. She carried a pink umbrella in her bag and was holding onto her cell phone.
Article continues below advertisement
Help Wanted?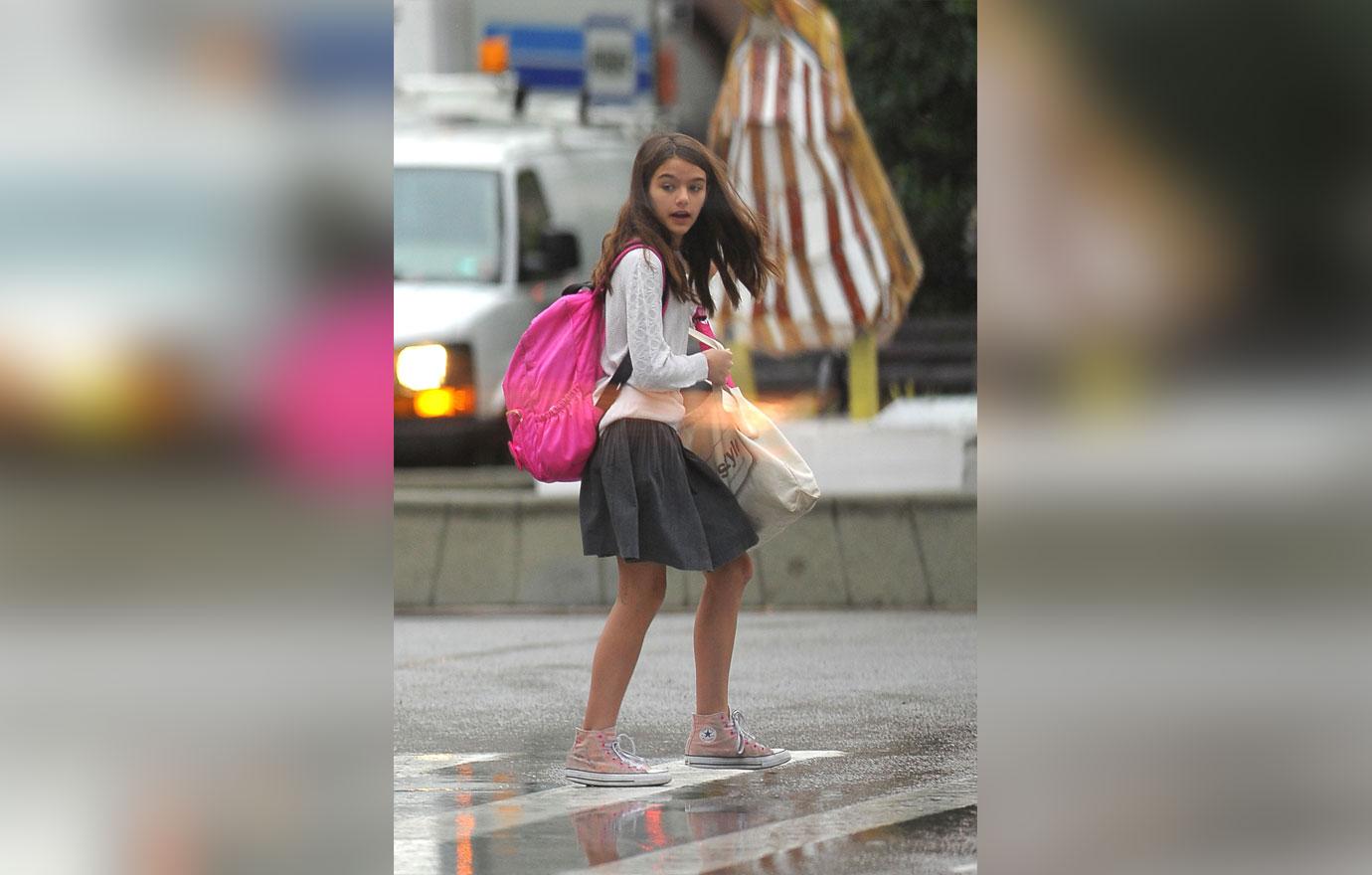 Article continues below advertisement
'Little Performer'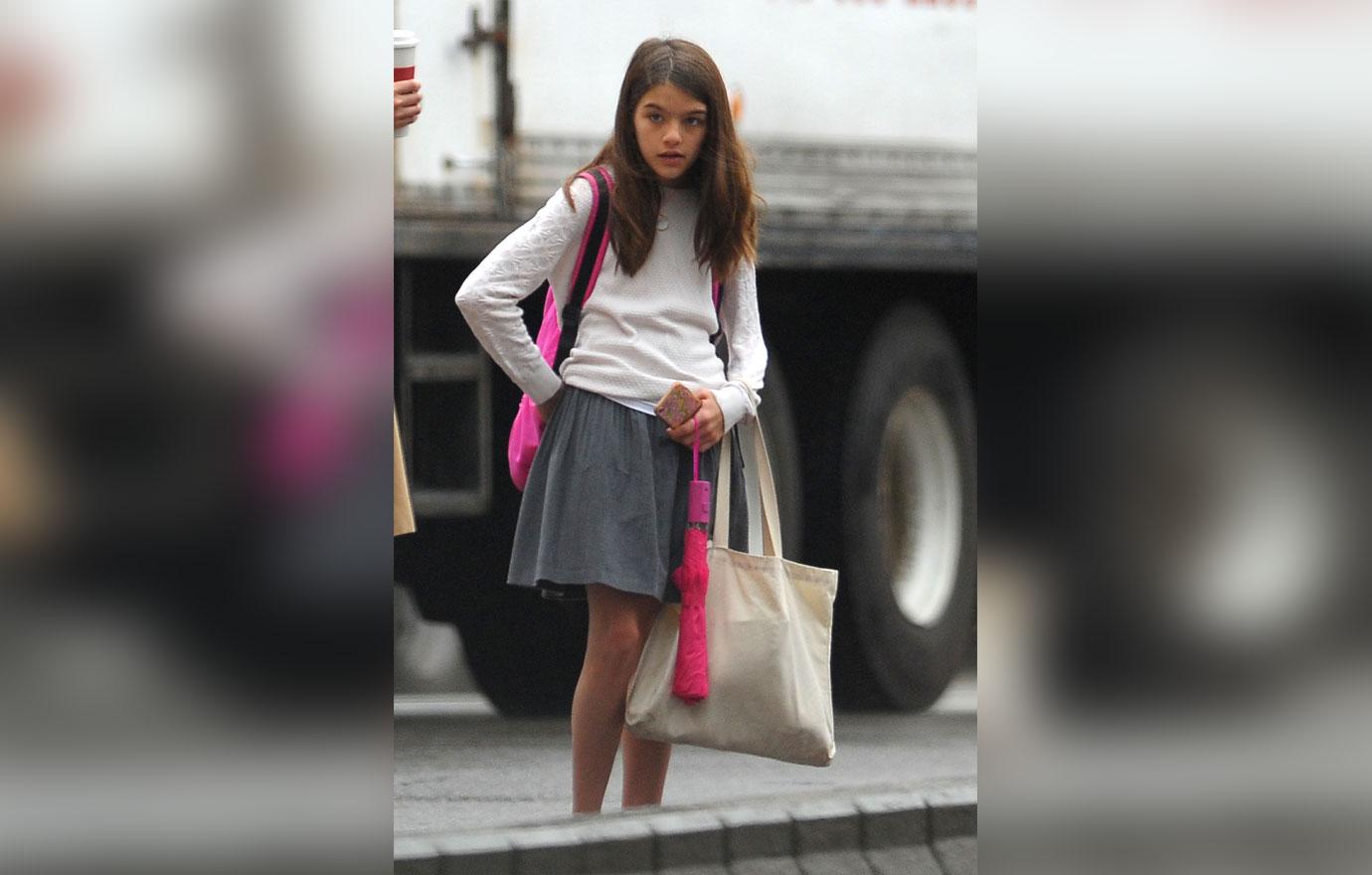 "Modeling agencies are practically beating Katie's door down to sign Suri up," a source exclusively told RadarOnline.com previously. "Suri's really excited — she's very much a little performer."
Article continues below advertisement
Not So Fast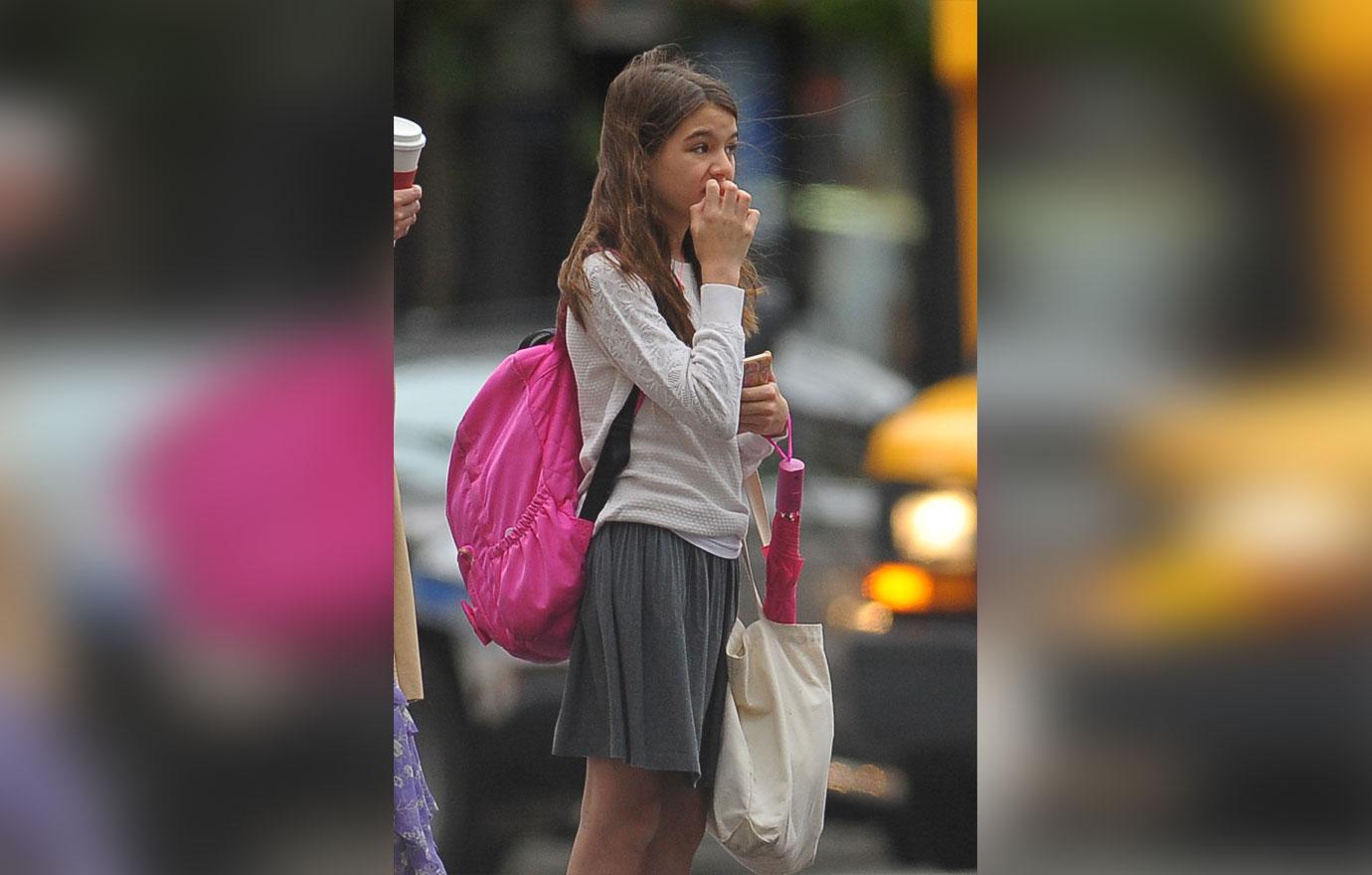 However, mama bear Katie is said to be "cautious" about her daughter's potential future in the spotlight.
Article continues below advertisement
Katie's Koncern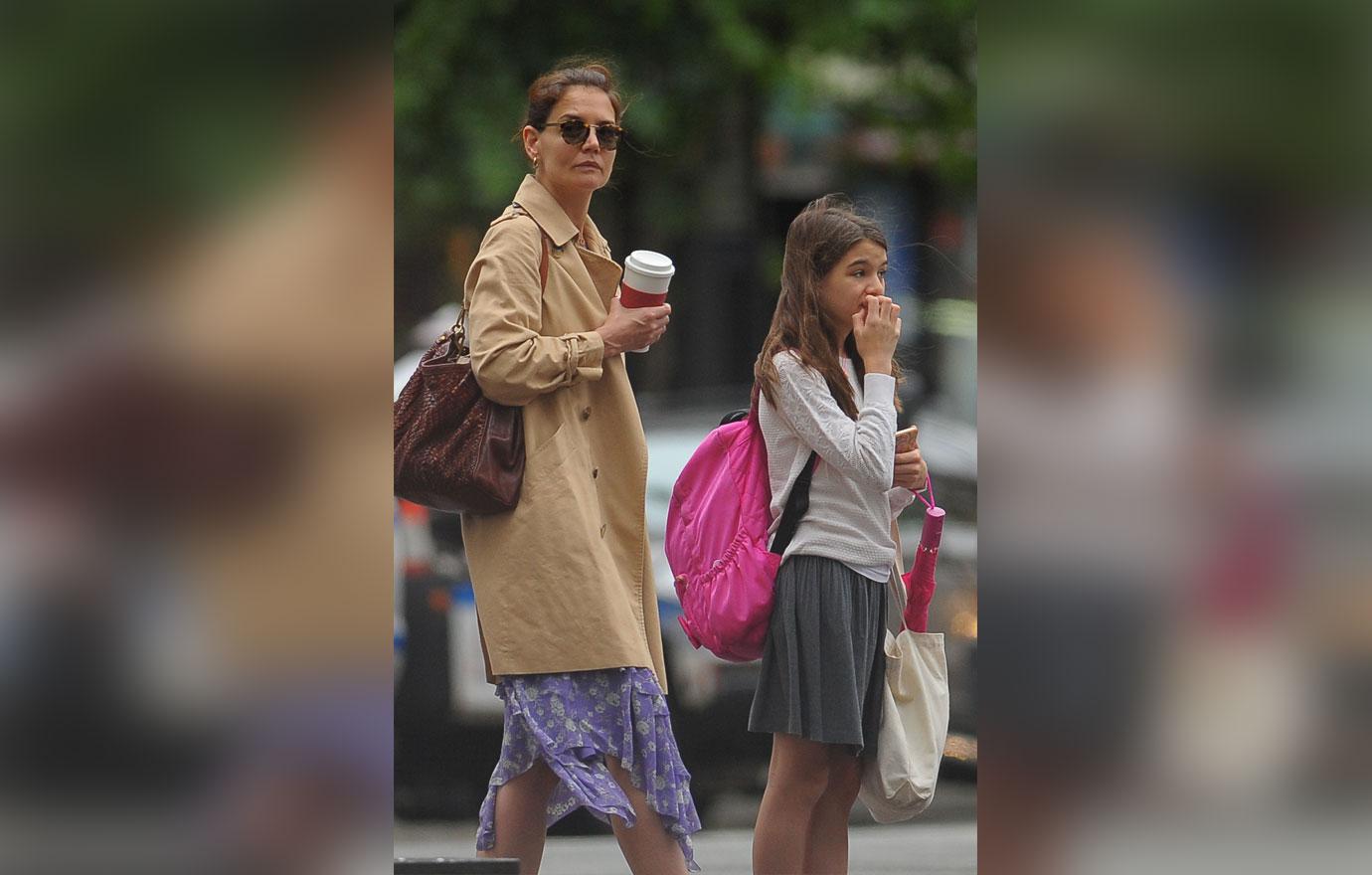 "She was basically a child star herself, and isn't sure if she wants Suri growing up in the industry," the source explained of the former Dawson's Creek teen star.
Article continues below advertisement
Can't Stop Suri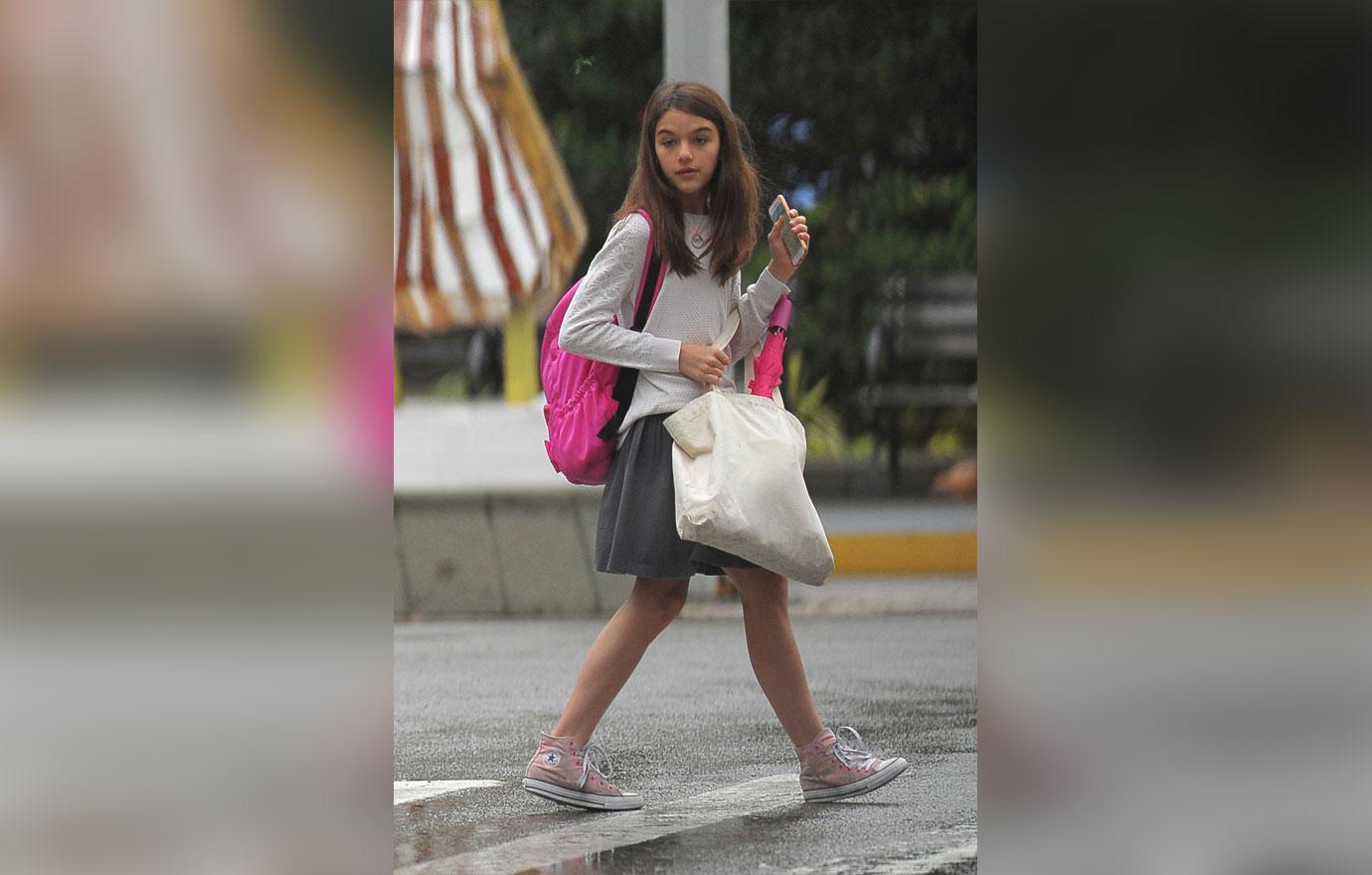 But Suri is so "determined," her worried mom may not have a choice in the matter, the source insisted.