Meghan King Edmonds Reveals Son's Heartbreaking Diagnosis Amid Cheating Scandal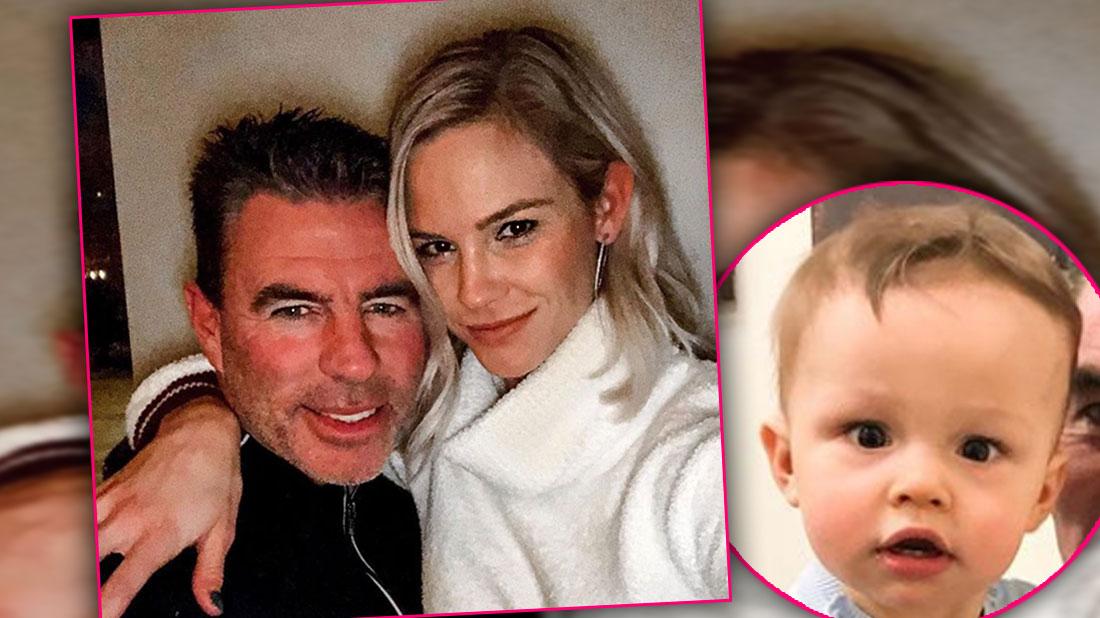 On the heels of her husband's humiliating cheating scandal, Meghan King Edmonds is now reeling from the news that her infant son has brain damage.
The former Bravo star posted a blog in honor of her one-year-old son, Hart, in the early morning hours on July 5. She revealed the shocking truth that her son has struggled physically, and most recently underwent an MRI to figure out what was wrong once and for all.
Article continues below advertisement
"Hart has irreversible brain damage, it's called PVL," she wrote, adding that Hart is "at risk for being diagnosed with Cerebral Palsy and will be monitored."
The hands-on mom said she had been in and out of doctors multiple times to figure out what her son Hart was suffering from.
"Well, I knew. I always knew. I just knew....," Meghan continued.
The former Real Housewives of Orange County star revealed that she took her son for an "elective MRI with anesthesia" just eight days after she learned of her husband's infidelity. She recalled the painful experience, noting that she "blankly stared at the cars on the highway" as she awaited results.
"Those tears were for a lot of things, but mostly the unknown and mostly Hart," she said.
Despite the sad diagnosis, Meghan said she remains positive and grateful for her son. She even met with her husband Jim to discuss the news for "the first time in weeks."
"I explained to Jimmy how we are not somehow compromised or punished for having a child with special needs (whatever that may or may not mean!), we are BLESSED," she wrote.
Article continues below advertisement
The mother of three added that she believes being Hart's mother is a "gift." She added that she is still praying "for a miracle" as she learns how to "navigate his life."
As RadarOnline.com readers know, Meghan's husband Jim admitted to a "lapse in judgment" after a website blasted him for allegedly cheating on Meghan last month.
"Regrettably, I had a lapse in judgment. I engaged in an inappropriate conversation with this person," Jim, 48, told Us Weekly on June 13. "At no time was there any type of relationship or physical contact. Absolutely none. This is someone trying to profit from my name. I am aware she has done this to others in the past."
All About The Tea published allegations of his conversations with a "baseball madame." Though Jim denied having a physical relationship, the site published screenshots of their texts, some of which included photos of his penis. The site also claimed Jim sent the woman a video of himself on the same day Meghan gave birth to twins.
RadarOnline.com reported that Meghan's former co-star Shannon Beador has reached out to lend advice no how to get through the scandal.