Shannon Beador Helping Meghan Edmonds Get Over Cheating Scandal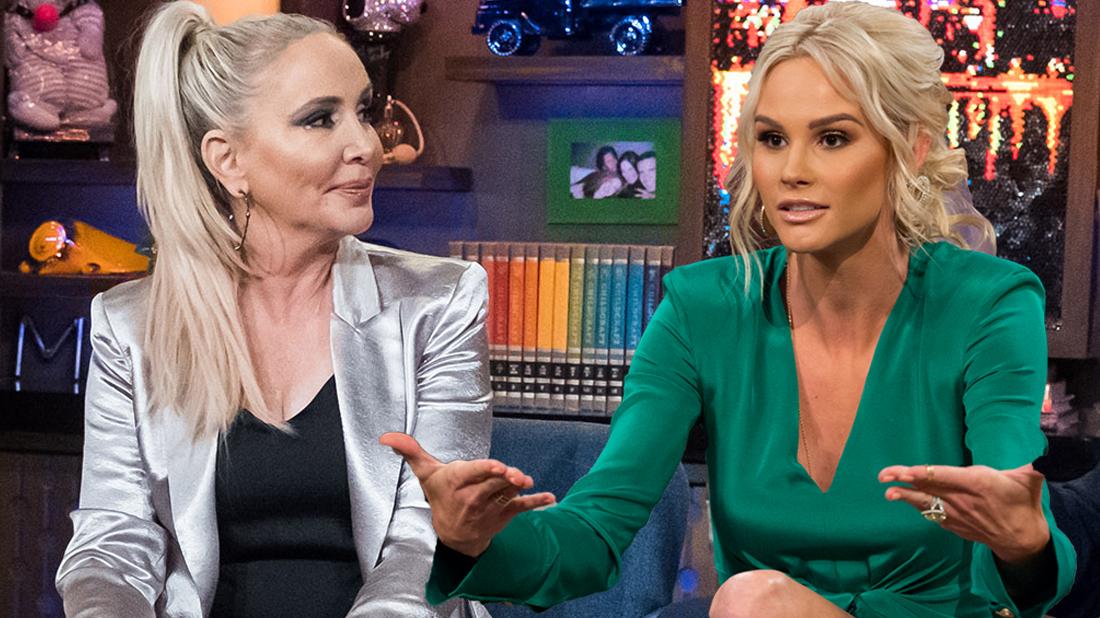 If there is anyone who can relate to what Meghan Edmonds is going through with her alleged cheating husband Jim it's The Real Housewives of Orange County star Shannon Beador!
Less than one week after Meghan, 34, accused her hubby Jim of cheating on her, RadarOnline.com has exclusively learned Shannon, 55, has reached out to offer advice on how to get through it!
"Shannon has reached out to Meghan because she has been cheated on and she knows what she's feeling right now," a source close to the situation said.
Article continues below advertisement
"It is a very painful situation and everyone has sympathy for Meghan. Regardless of if she leaves him or not, she is still the victim in this situation."
On June 15, Meghan said in a blog post that she felt "sad, abandoned and lonely" and "no longer trusts" her husband Jim after he admitted to exchanging inappropriate messages with another woman via text.
AllAbouttheTea.com was first to report that Jim and the mistress connected while Meghan was pregnant with their twins Hayes and Hart, who are their second and third child.
As fans know Shannon, whose now ex-husband David cheated on her in 2015, can definitely relate!
"Shannon and the rest of the girls thinkMeghan should leave Jim, but ultimately it is her choice. They are offering their support to her," the source told RadarOnline.com.
As RadarOnline.com previously reported, Shannon's situation could be considered much worse, as David had sex with another woman while they were still married. The source quipped: "Everyone knows that once a cheater, always a cheater!"
MORE ON:
Meghan King Edmonds
Article continues below advertisement
Readers know, Jim admitted he had a "lapse in judgement" after the alleged cheating scandal was exposed.
"Regrettably, I had a lapse in judgment. I engaged in an inappropriate conversation with this person," Jim, 48, told Us Weekly Thursday, June 13. "At no time was there any type of relationship or physical contact. Absolutely none. This is someone trying to profit from my name. I am aware she has done this to others in the past."
The retired baseball player, who shares three kids with Meghan, 34, said he never intended to destroy his family, and is doing what he can to fix the situation.
"Clearly, I made a very poor decision to expose myself and my family to this type of person. For this, I am truly sorry and sought forgiveness from my wife," he wrote in his statement. "I'm outraged over the intent to ruin my family and intend to take legal action. We were never having any problems in our marriage. My attorney is in possession of documents wherein this person has admitted fabricating large portions of her 'story.'"