By Her Side: Justin Rushed To Ex-Wife Jen's L.A. Home For Beloved Dog's Funeral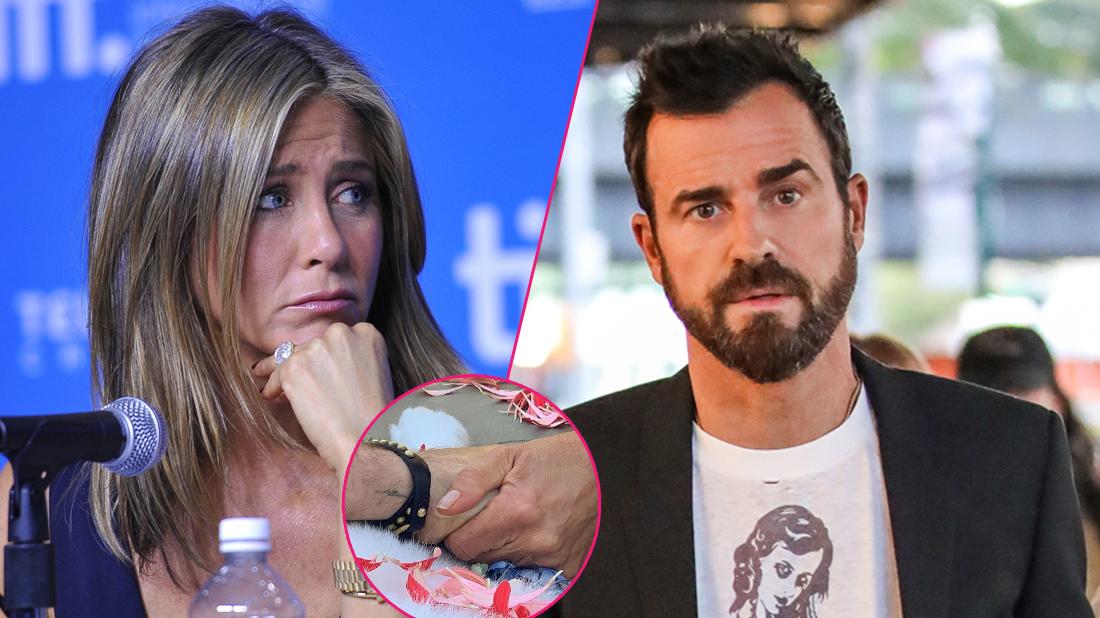 Jennifer Aniston fans are in shock over the superstar's sad reunion with ex Justin Theroux over the weekend — and now RadarOnline.com has exclusive details about their private meeting.
The New York City-based actor, 47, rushed to his ex-wife's Los Angeles home to say goodbye to their beloved dog, Dolly, RadarOnline.com can confirm.
Though Theroux was in New York last week for his bar opening, he was spotted by a fan in the Hollywood area at a Rite Aid near Aniston's mansion on Saturday evening, July 27.
Article continues below advertisement
One day later, on Sunday, July 28, The Leftovers actor went over to Aniston's home to attend an intimate memorial for Dolly.
In an Instagram post, Theroux posted heartbreaking photos from the service.
"Tonight, at sunset, after a heroic struggle... our most loyal family member and protector, Dolly A. laid down her sword and shield. ?? She was surrounded by her entire family," the star wrote. "The one that never deserts, the one that never proves ungrateful... is the dog— faithful and true, even in death."
In one of the photos, Theroux, 47, can be seen holding hands with Aniston, 50, as they laid the German Shepherd to rest.
Their other pup, Clyde, can also be seen in one of the snaps mourning his pal.
As RadarOnline.com readers know, Theroux and Aniston got married in 2015. Two years later, the two called it quits.
Aniston rescued Dolly in 2006 from a shelter, five years before the two started dating. But Theroux quickly took on the dog daddy role in the pup's life.
The animal-loving former couple was frequently photographed walking Dolly together in the years before their split.