Green With Envy! Jordyn Throws Shade At Kylie After Being Left Out Of Girls' Trip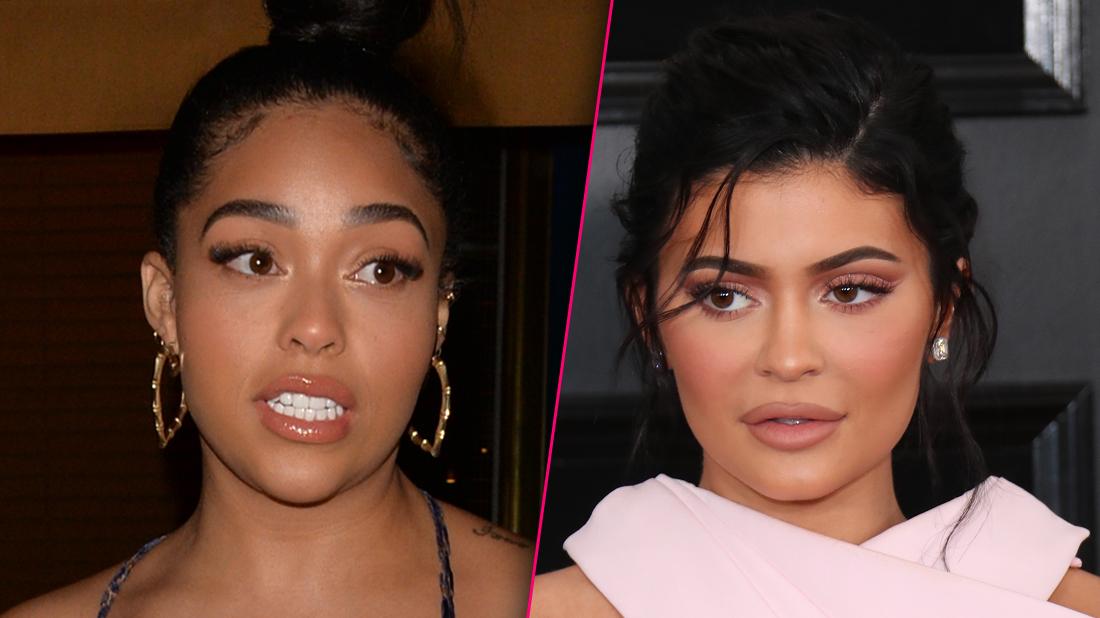 Jordyn Woods is feeling the burn after being shut out from former BFF Kylie Jenner's skin care promotional vacation to Turks & Caicos!
During her getaway, Kylie, 21, has been sharing cheeky "twin" photos with all her new friends — Sofia Richie included. This Tuesday, July 16, she shared a snap of herself with a deep message likely aimed at Jordyn, 21. Saying how proud she is of her strength and success, the billionaire added, "I've lost friends along the way."
Article continues below advertisement
Following the diss, RadarOnline.com can reveal Jordyn threw some serious shade back at her former BFF with a nasty Instagram story post which has since been deleted!
Alongside a sassy-faced photo of herself, Jordyn asked her fans, "Since I'm always trying new skin care products, do you guys wanna share my finds?"
And if that weren't obvious enough, the former Keeping Up With the Kardashians confidante — who was blacklisted after she hooked up with Khloe Kardashian's baby daddy Tristan Thompson over Valentine's Day weekend — shared a photo of herself wearing a pink ensemble from her new Boohoo collection.
So what is the stink with the pink? Prior to Jordyn posting a photo of her pink look, Kylie shared snaps of her girl squad wearing an almost identical outfit from Scott Disick's new clothing line, with the words "Kylie Skin x Talentless"
According to a source, "Kylie is so sick of Jordyn's behavior and if Jordyn wants to be catty, she is going to show her how to really be catty."
While Kylie begged her sisters not to bully Jordyn after the Tristan, 28, cheating drama, she's had enough of her petty behavior.
"This is just the beginning of the drama," said the source. "Jordyn can now decide if she is in or if she is out."