Dean McDermott Hospitalized With Pneumonia, Possible Meningitis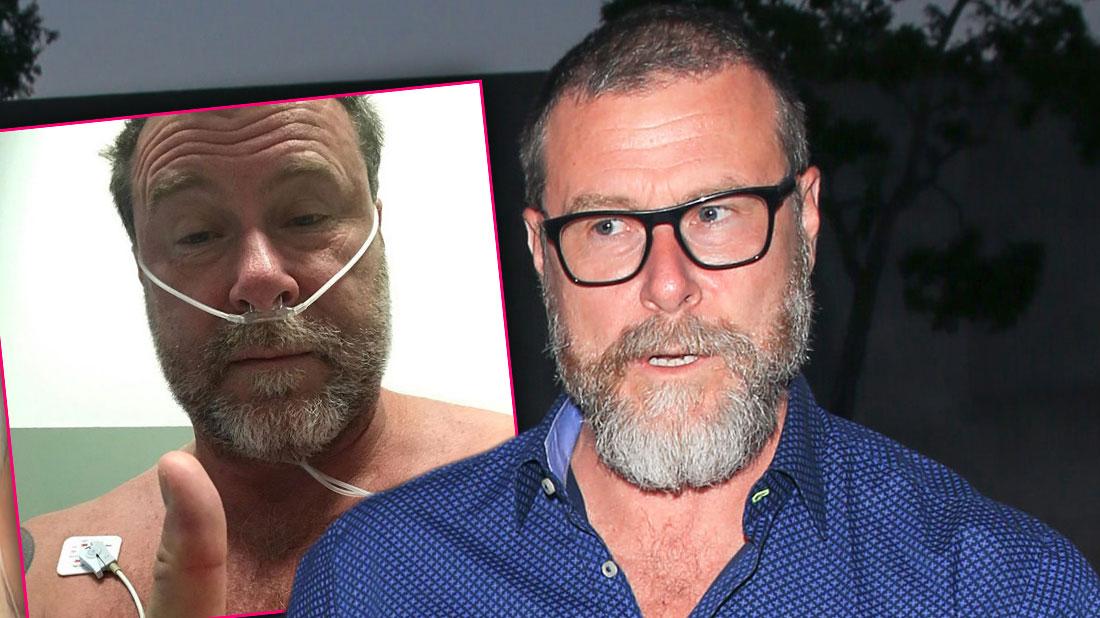 Dean McDermott is going through a terrifying health crisis.
This Monday, July 1, the BH90210 actor posted a scary photo of him sitting on a hospital bed with tubes tied to his face.
"So this happened last night. I got admitted to hospital with pneumonia, possibly meningitis. I've never been so sick in my life!!!!" he wrote.
Still, McDermott, 52, didn't wait to promote his podcast while revealing his ailments.
Article continues below advertisement
"Thumbs up and spirits up though. And don't forget to listen to @daddyissuesshow this morning at 9am. @theperezhilton is our guest. #sickasadog #aintnothang#thistoshallpass #blipontheRadarOnline.com" he added.
Fans quickly took to the comments section to wish the father of six well and send prayers his way.
"Oh my gosh! Will say prayers that you feel better soon!" wrote a fan.
"Oh no!! Praying for you to get up and feel better quickly! Terrible timing with Tori in Vancouver," commented another.
"Feel better @imdeanmcdermott; pneumonia is no joke. Hugs from Canada" wrote a third.
"Sending all the love in my heart to one of my favorite people, my buddy, Dean. Please get better asap or Tori and I are going to show up at the hospital and channel Nurse Jackie. We spoke to Dean within the hour and he let us know his fever broke but he is waiting for doctor. We are going to see him today," McDermott's "Daddy Issues" podcast cohost and close friend Nicky Paris told RadarOnline.com in a statement.