Shocking Video! Tori & Dean Share Steamy Sex Secrets: 'We Watch Porn Together'
Tori Spelling and Dean McDermott clearly know how to keep their marriage alive!
RadarOnline.com has obtained a shocking clip of Dean's new podcast Daddy Issues, where the 52-year-old father of five and wife Tori, 46, spill some dirty sex secrets, including that they love to watch porn together!
"Yes we watch porn together," Dean said during the podcast, filmed this week at The Comedy Store In L.A.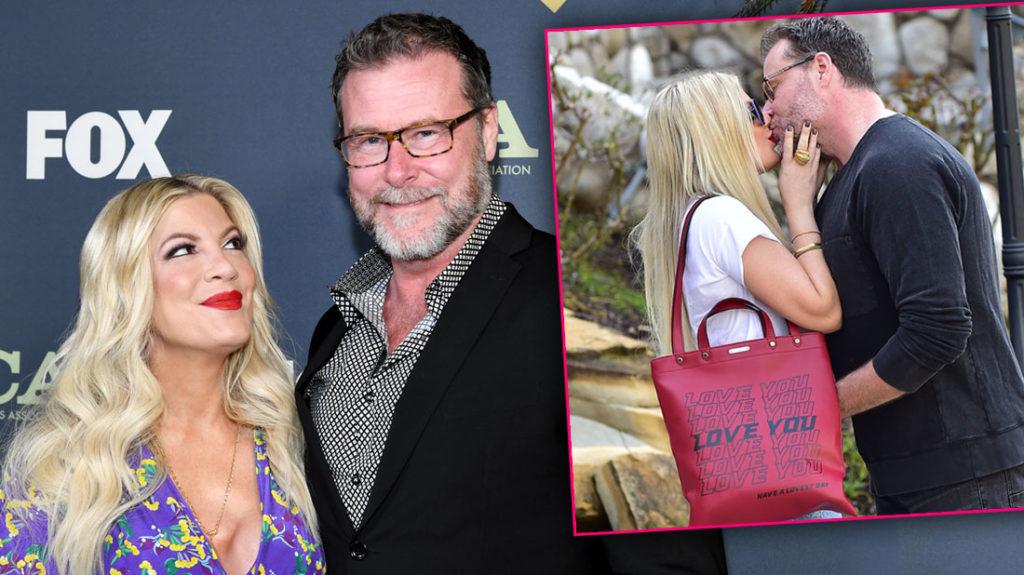 According to Tori, who was a guest on the episode, Dean does not need to push the issue on her very hard!
Article continues below advertisement
"For a second I am like, oh bummer I have a real housewives episode to catch up on. But then I'm like, okay," Tori admitted, adding, "I'm not a top, I am an aggressive bottom and I am very competitive."
"We can do my love of reality tv and porn and blend the two so we are on the same page always. We don't have to keep the passion alive. One thing that we always have in common is passion."
"No matter what is going on we are on that same page," Dean added. .
"The reality is that we are two people. I feel like its really hard to be monogamous because you are always changing. If you are not on the same page you have to change again. We are super passionate. I still look at him even when I am mad at him and am like 'you are so sexy,'" the 90210 star said.
Watch the video above to find out what Tori said when Daddy Issues co-hosts Adam Hunter and Nicky Paris suggest that they film a sex tape!