9021-Uh-Oh! Reboot In Jeopardy After Behind-The-Scenes Drama Derails Production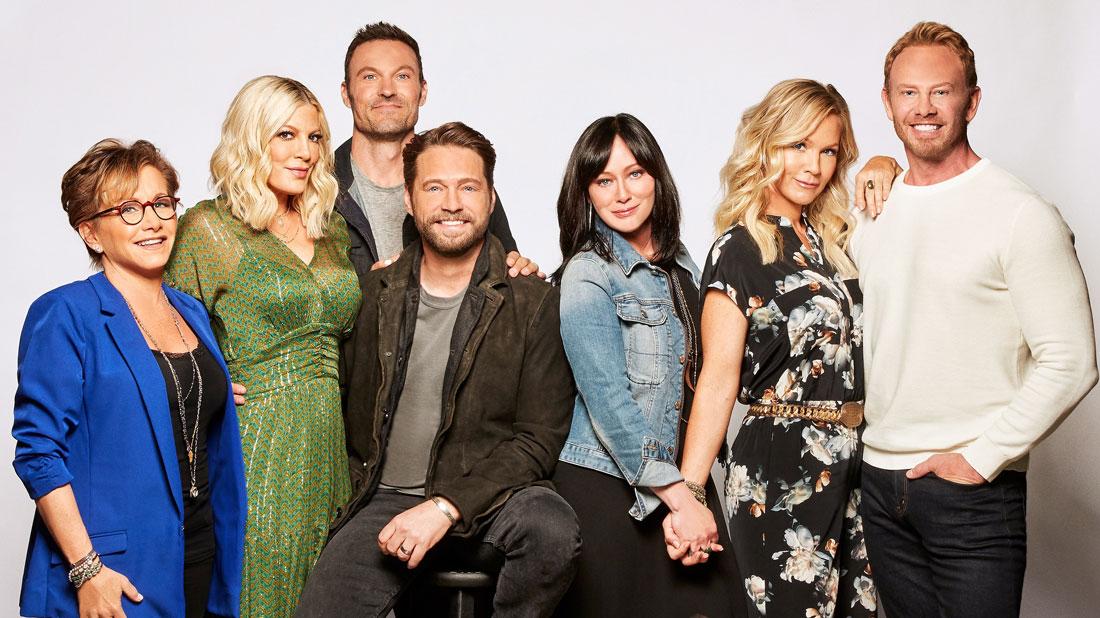 The highly-anticipated reboot of Beverly Hills, 90210 is already packed with drama! But RadarOnline.com has learned that all the action is going down behind the scenes and not on film.
"They finally started shooting a few days ago but are rushing things to meet their August premiere deadline," an insider told Radar.
The series, titled BH 90210, is set to premiere Aug. 7 on Fox. But there have already been numerous production delays, such as the loss of several senior writers who suddenly quit the six-episode series in May, and the shocking death of co-star Luke Perry.
Article continues below advertisement
"The network is not happy with the delays after their massively promoted August premiere," the insider noted. "They also aren't 100% sold on the direction of the show, so they are trusting that the actors and producers will deliver."
As Radar recently reported, the series is expected to be more of a parody of the classic 90's characters.
Original series regulars, including Shannon Doherty, Jason Priestley, Jennie Garth, Ian Ziering, Gabrielle Carteris, Brian Austin Green and Tori Spelling will be playing heightened versions of themselves in the revival, which has been in the works since last year.
But as production ramped up, various senior writers quit the show following rumors of behind-the-scenes trouble with the lead actresses.
The premise of the new BH90210 was to show the original cast's stars grappling with making a reboot.
However, "Tori didn't want to portray her real life, which is being broke and on the D-list," a source previously said, explaining Spelling, 46, instead "wanted to live in a big mansion in Beverly Hills and show the life she envisioned her character would be leading — a life much more glamorous and wealthy than her real life."
She then dug in her heels and refused to budge. Eventually, the reboot's original team of writers had enough and decided to quit.
The troubled reboot was dealt another blow, when Perry died at age 52 on March 4 from a massive stroke.
"Luke's tragic passing will be acknowledged in some way," an insider told Radar.