Writers Quit 'Beverly Hills, 90210' Reboot Amid Rumors Actresses Are 'Running The Show'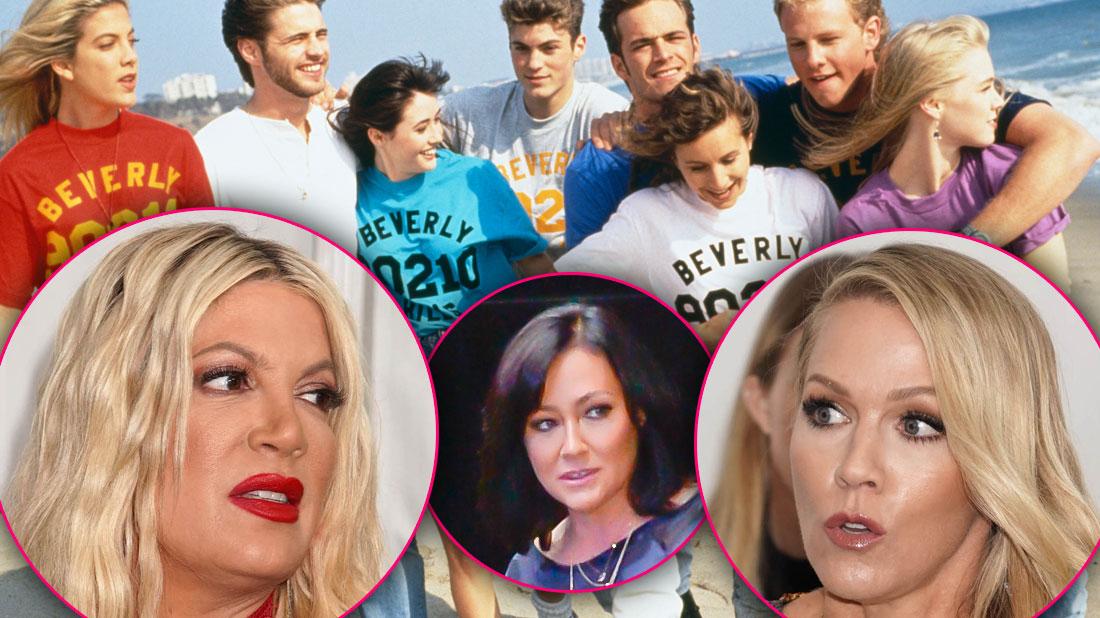 The Beverly Hills 90210 reboot may be more drama than glamour. As RadarOnline.com has learned, various senior writers have quit the six-episode series following rumors of behind-the-scenes trouble with the lead actresses.
A source told Variety there was a nasty fight over the fact that two of the female stars are "running the show."
The news came just as Jennie Garth posted an Instagram birthday message to Tori Spelling, saying "Wow, we've been thru some s*#t! And today was no exception!"
Article continues below advertisement
Plus, a source close to Shannen Doherty exclusively told RadarOnline.com she's "she's putting her two cents in with the production, the writers, etc. She was one of the last cast members to sign onto the reboot because she had many questions before they even started shooting."
The insider said Doherty, 48, "was always afraid that the reboot wouldn't be up to par, embarrassing even."
Another source told Variety the writers quit because they were unhappy with one of the executives overseeing the project.
BH90210 is set to debut on Fox this Aug. 7.