The Show Must Go On: 'Beverly Hills, 90210' Reboot To Honor Luke Perry's Tragic Death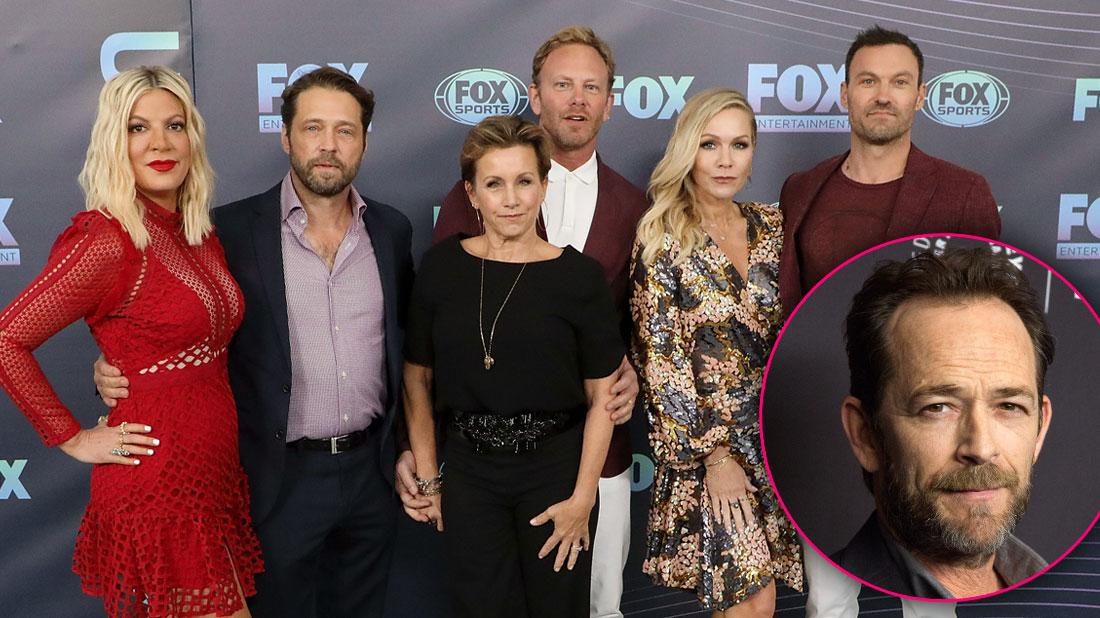 The highly-anticipated Beverly Hills 90210 reboot is said to be a "satirical" reimagining of the classic '90's teen drama, complete with "over-the-top" characters and lots of humor. But laughs will likely be replaced with tears when the show addresses it's biggest challenge — the shocking loss of cast member Luke Perry.
"Luke's tragic passing will be acknowledged in some way since he won't appear alongside his longtime friends on the show," an insider told RadarOnline.com.
Article continues below advertisement
As RadarOnline.com reported, Perry, 52, died suddenly in March after suffering a massive stroke.
Since that tragic day, his co-stars, including, Gabrielle Carteris, Shannen Doherty, Tori Spelling, Jennie Garth, Ian Ziering, Jason Priestly, and Brian Austin Green have found comfort in each other.
"I had the cast come to my house, and then we've just been talking about it and sharing moments and we will dedicate this story to him, you know?" Carteris admitted. "We love Luke and it was really hard."
Although details have yet to be released, Perry's passing will play a respectful role in the production.
"We'll definitely tilt our head to that, but I think that we don't want to go and in any way try to glorify that to make our show successful," Carteris noted. "And I don't think Luke would want that. So, we're going to do it in a very respectful way."
For now, the six-episode series, set to air in the fall, has more drama to deal with, including the abrupt resignation of several senior writers following rumors of behind-the-scenes trouble with the lead actresses.