Luke Perry's Teen Daughter Sophie Opens School In His Honor 2 Months After His Death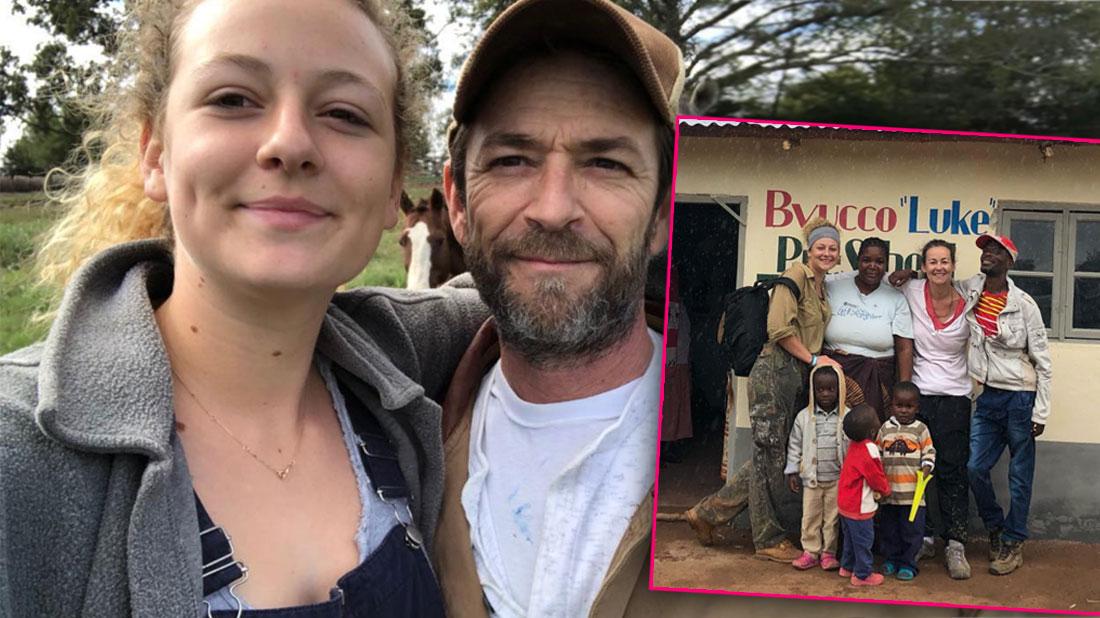 Nearly two months after Luke Perry's death, his beloved daughter has revealed some touching news.
On her Instagram this Monday, April 29, Sophie Perry told her followers the she'd managed to raise enough funds to open a preschool in Malawi which will bare her late father's name.
"Thank you to everybody who donated to help with our projects!" Sophie wrote, referring to the GoFundMe campaign she started after his passing.
Article continues below advertisement
In her message, she suggested she'd be opening more schools in honor of her father, as before his death, the activist teen was working on multiple education initiatives in Southeast Africa.
"Our first school is finished and I can't tell you how proud and excited I am to see it open on Wednesday. Thank you to my amazing partner Ruben for everything. Especially for fighting to name the school after my dad," she wrote alongside a photo of herself and her two friends who helped her with the project.
RadarOnline.com readers recall Sophie rushed to her father's side when he suffered a massive stroke in February. She and her brother, Jack, remained with him through his hospitalization and were present when he passed away in March. He left everything to them.
She's since shared various tributes to Luke, often posting photos of the two and sharing with fans the wisdom he taught her.