Royal Emergency! Woman Gravely Injured After Being Run Over By Kate & William's Convoy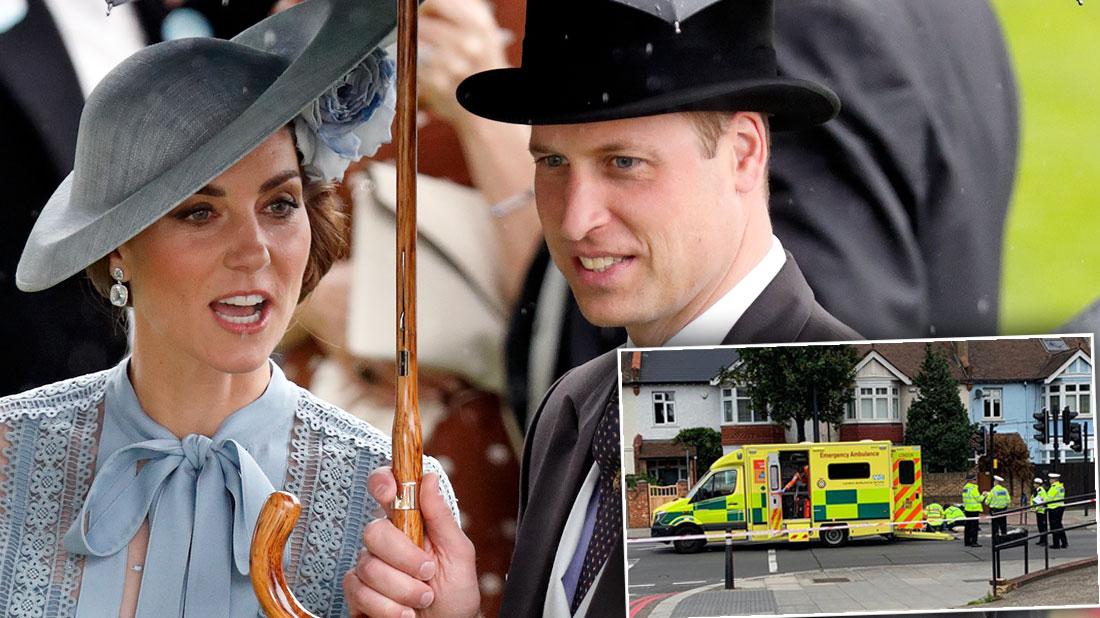 A woman remains hospitalized with severe injuries after being run over by Kate Middleton and Prince William's royal convoy.
As RadarOnline.com has learned, the Duke and Duchess of Cambridge were on their way to Windsor from London to attend the annual celebration of the Order of the Garter, when one of their police motorcycles hit 83-year-old Irene Mayor.
"His bike hit her and she spun round, off her feet and fell badly on the floor," an eyewitness told The Sun.
Article continues below advertisement
Soon after, Mayor was rushed to the hospital, where she is still being treated.
A spokesperson for Independent Office for Police Conduct told The Telegraph they are still investigating the crash, which took place on Upper Richmond Road in Richmond this Monday, June 17, according to BBC.
"The Duke and Duchess of Cambridge were deeply concerned and saddened to hear about the accident on Monday afternoon," a spokesperson for Kensington Palace said after the collision. "Their Royal Highnesses have sent their very best wishes to Irene and her family and will stay in touch throughout every stage of her recovery."