Meghan Markle Makes First Public Appearance After Giving Birth To Baby Archie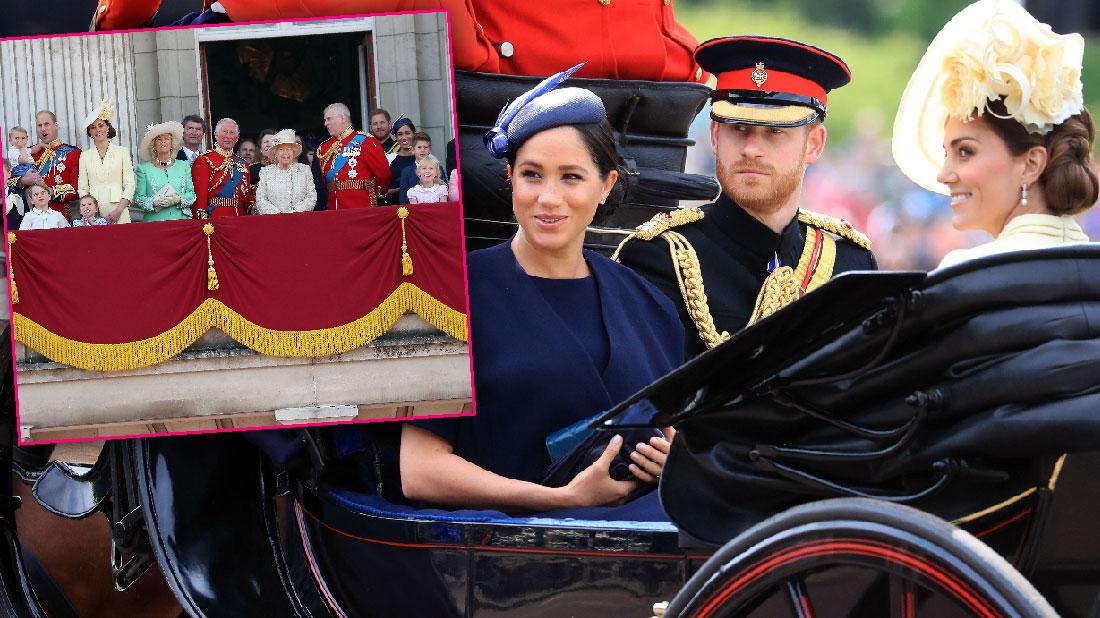 Meghan Markle has made her post-pregnancy debut—alongside her rumored rival Kate Middleton! The Duchess of Sussex appeared at a major UK public event on Saturday, June 8, her first royal move after the birth of baby Archie on May 6. Meghan, 37, joined other members of the royal family for Trooping The Colour, the Queen's annual birthday parade—and rode in a carriage with her husband Prince Harry, Camilla, and Prince William's wife Kate. Meghan and Kate had been rumored to be in a feud but put on brave faces for the grand function.
Article continues below advertisement
As RadarOnline.com recently reported, a source said Kate, 37, recently ended their alleged feud to keep their kids close. "The rift between the brothers and their wives has ripped the royals apart — and Kate decided enough was enough," a high-level palace source told Radar. "She was heartbroken her children, Princes George and Louis and Princess Charlotte, wouldn't be close to Harry and Meghan's child" unless she healed the supposed rift.
The fact that the sisters-in-law have mended fences should be delightful for The Queen. Elizabeth turned 93 on April 21, but Trooping The Colour is the official celebration of the monarch's birthday and her ongoing reign.
Meghan broke her maternity leave for the event, after skipping this week's 75th anniversary of D-Day commemorations and President Donald Trump's state visit to England.
The Trooping the Colour featured 1,400 soldiers in ceremonial scarlet coats and bearskin hats, who marched past the queen during the ceremony in Westminster.
The crowds which lined the parade area were thrilled to see Meghan again, five weeks after she gave birth to her and Harry's first child. The former Suits star, Kate, and Camilla enjoyed waving to the public.
Scroll through Radar's gallery for more!
New Mom, New Clothes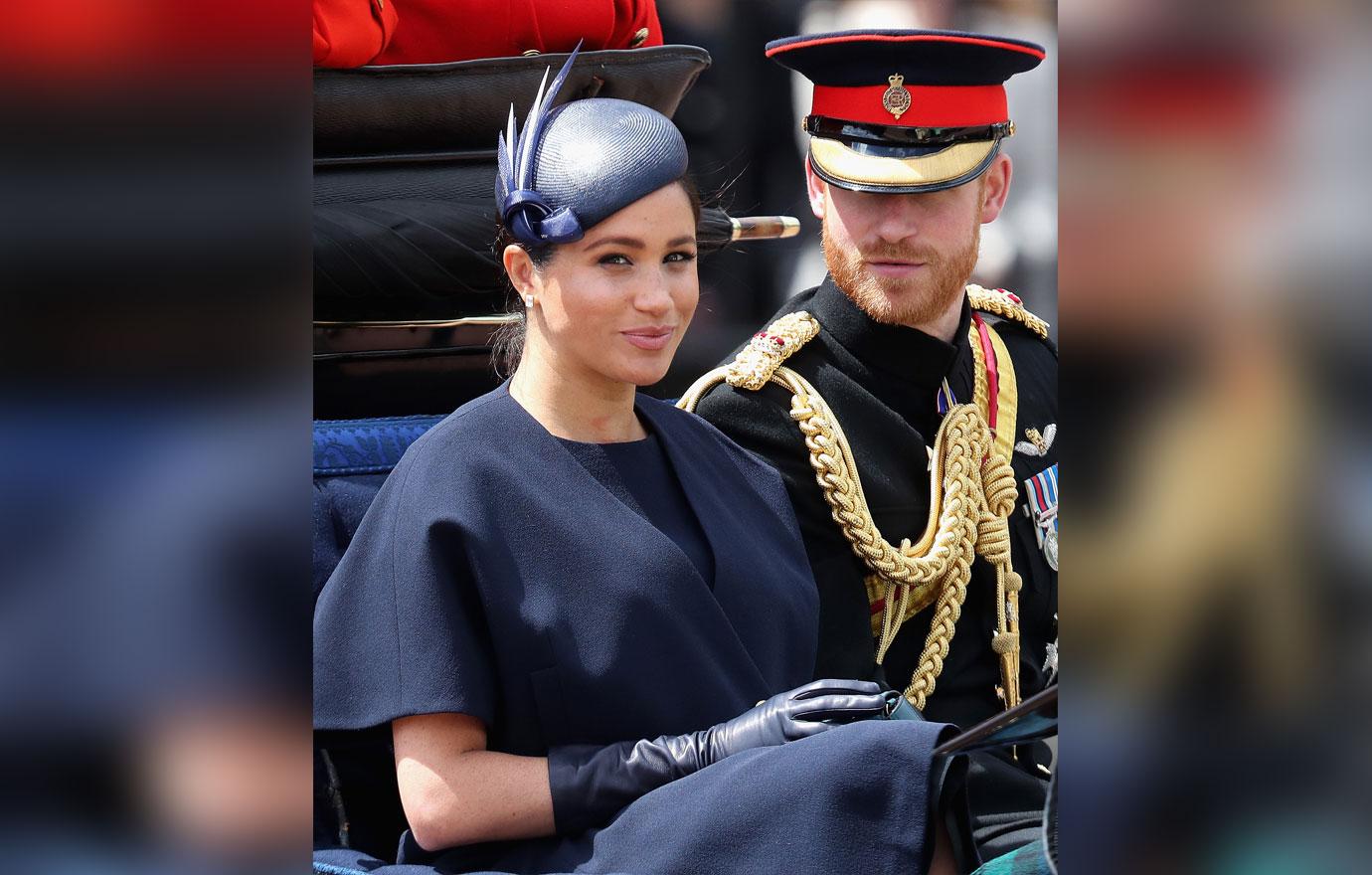 Meghan wore a navy Givenchy outfit by her wedding dress designer, Clare Waight Keller, and a matching navy hat by Noel Stewart.
Article continues below advertisement
Husband Gift?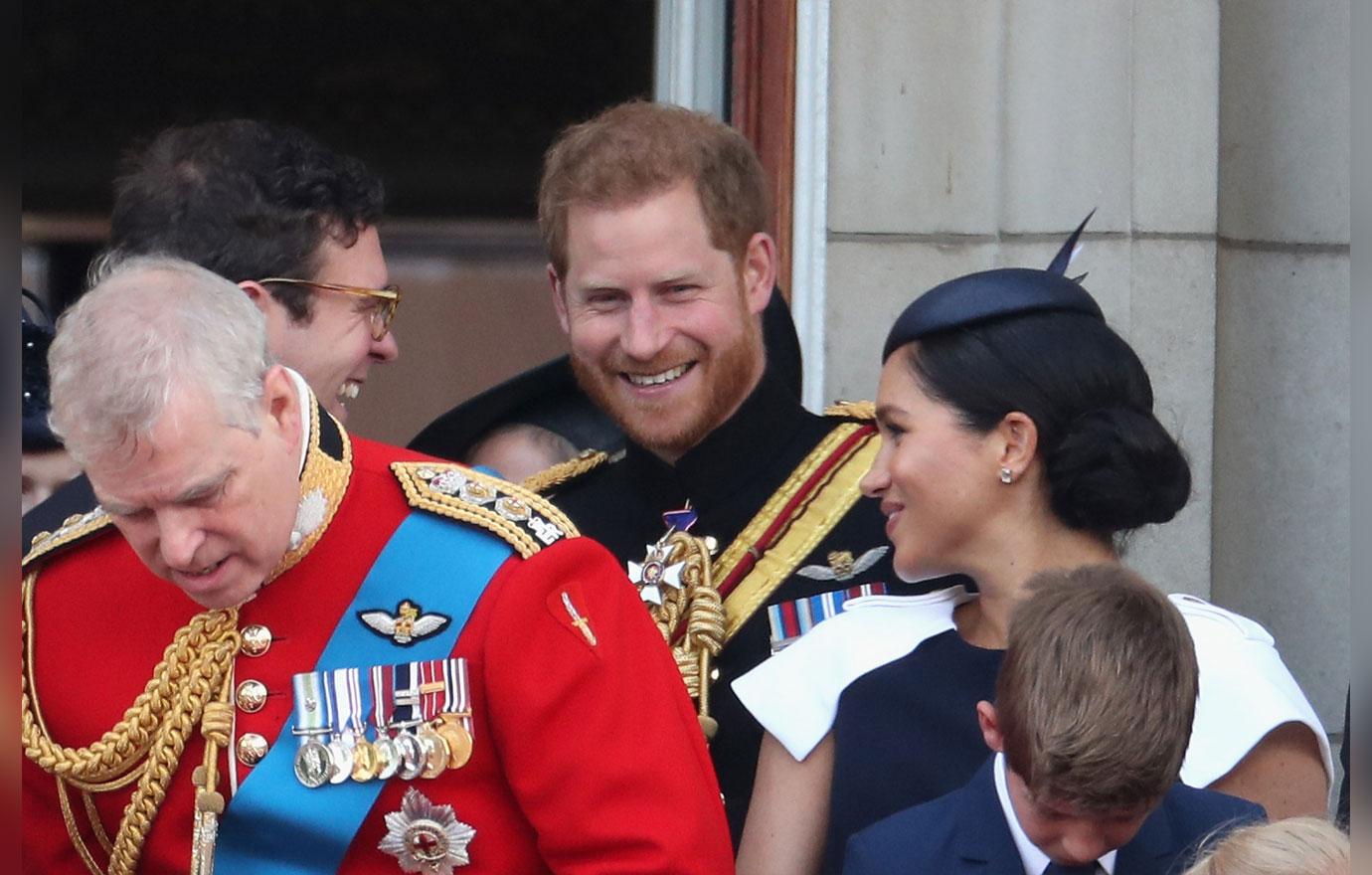 Royal watchers noticed a new piece of jewelry on Meghan's wedding finger, which appeared to be an additional band. Did Harry give her a new ring for their first wedding anniversary three weeks ago?
Article continues below advertisement
Hiding Out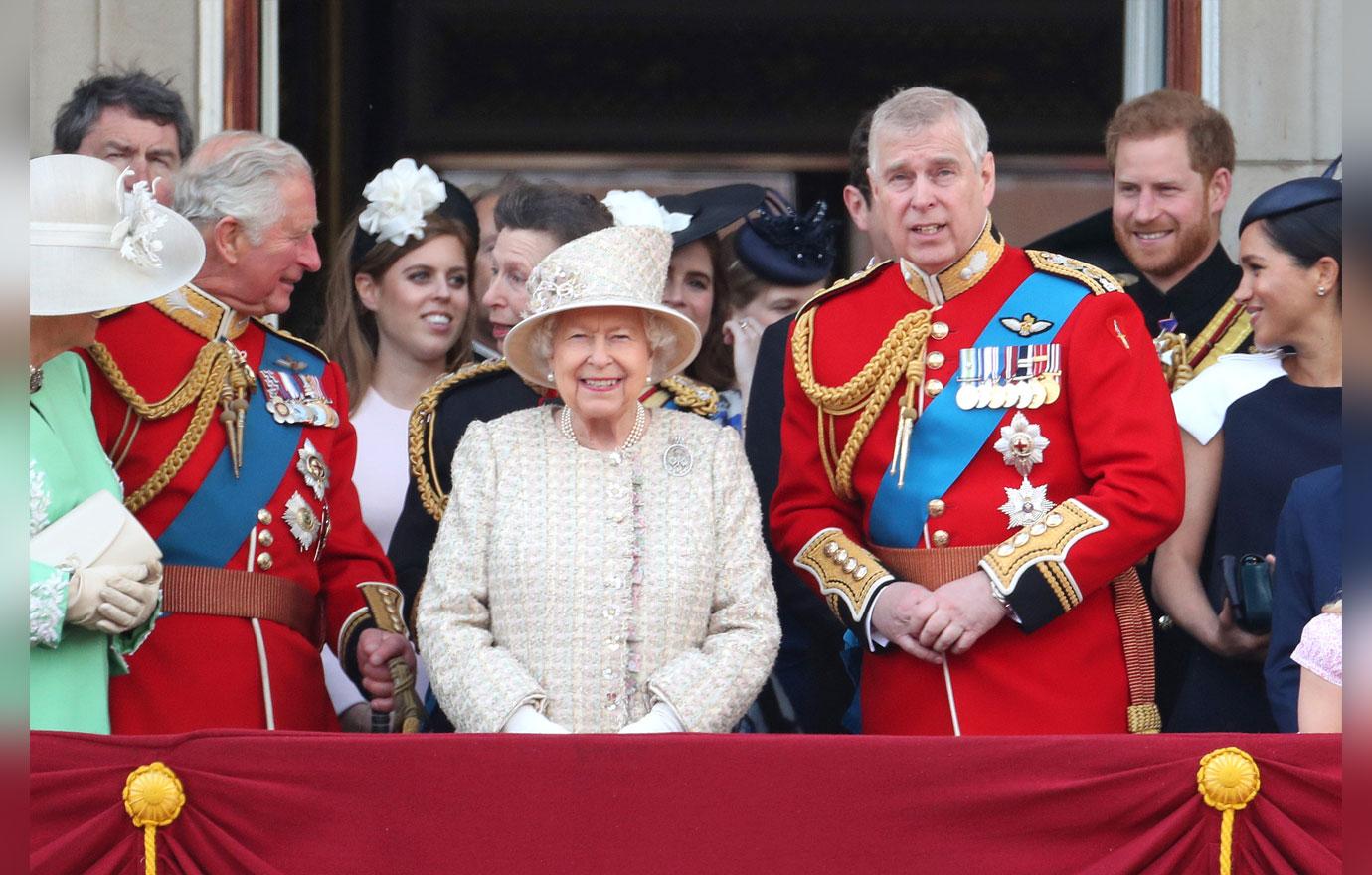 Meghan and Harry introduced Archie to the world two days after his birth, but other than that, she's remained out of the public eye.
Article continues below advertisement
Avoiding Conflict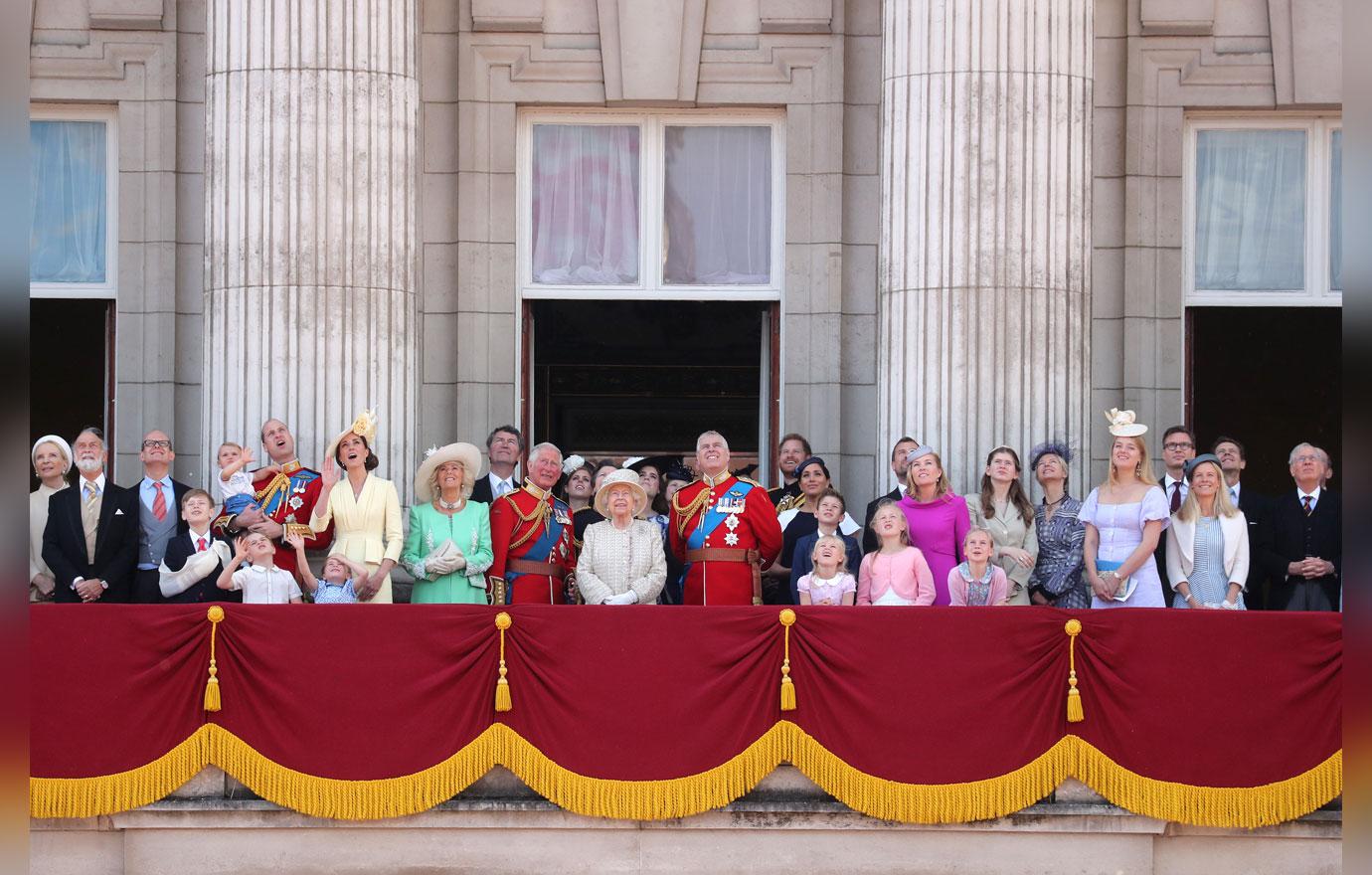 In the final days of Meghan's pregnancy, Kate and William made a secret trip to the Sussexes' newly renovated home, Frogmore Cottage, to offer an olive branch, a source told Radar.
Article continues below advertisement
Smiling With Sister-In-Law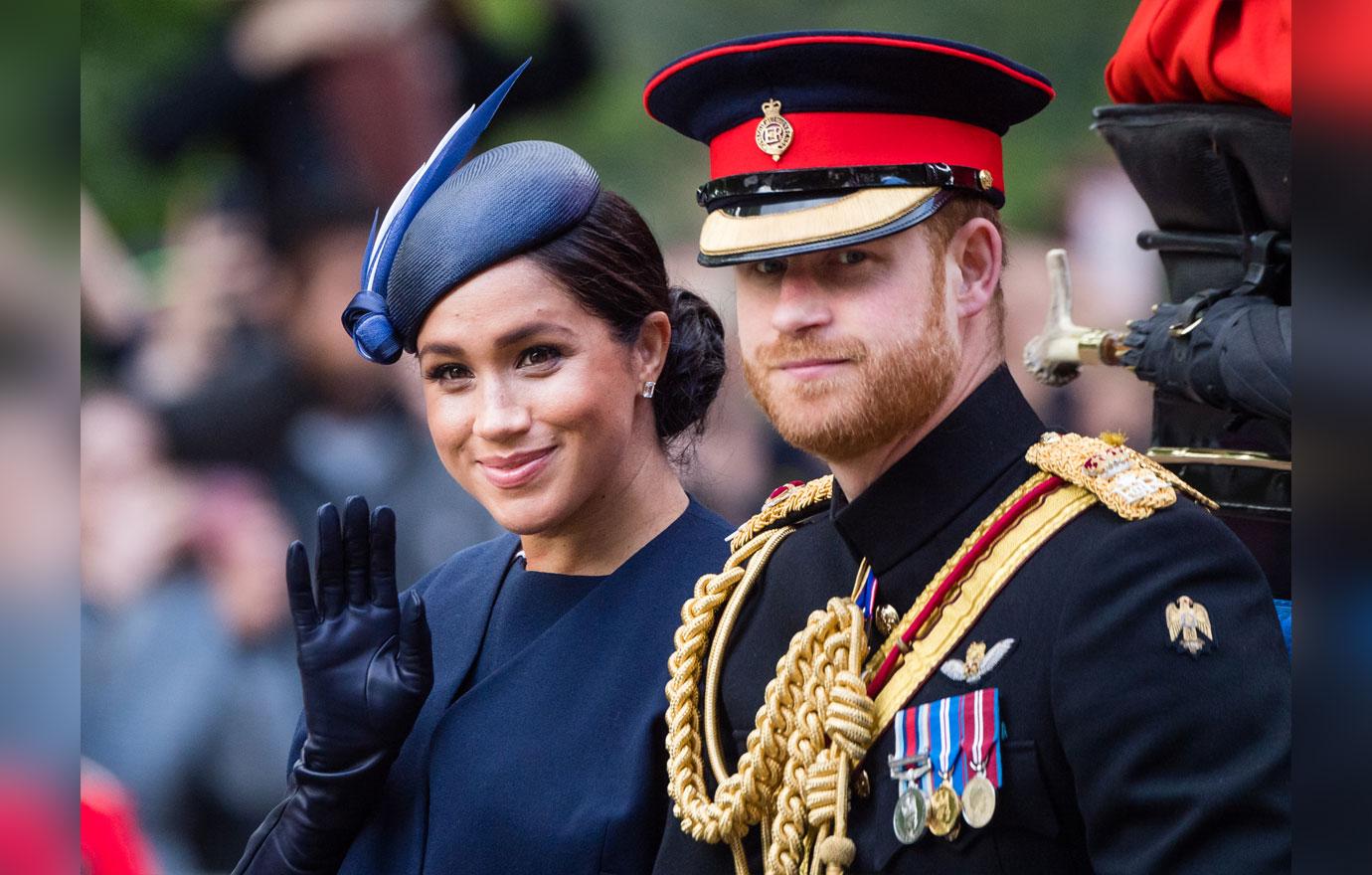 Onlookers saw Meghan ride in a carriage with Kate after the two recently put their rumored differences behind them. "It was awkward at first," an insider said.
Article continues below advertisement
Important Event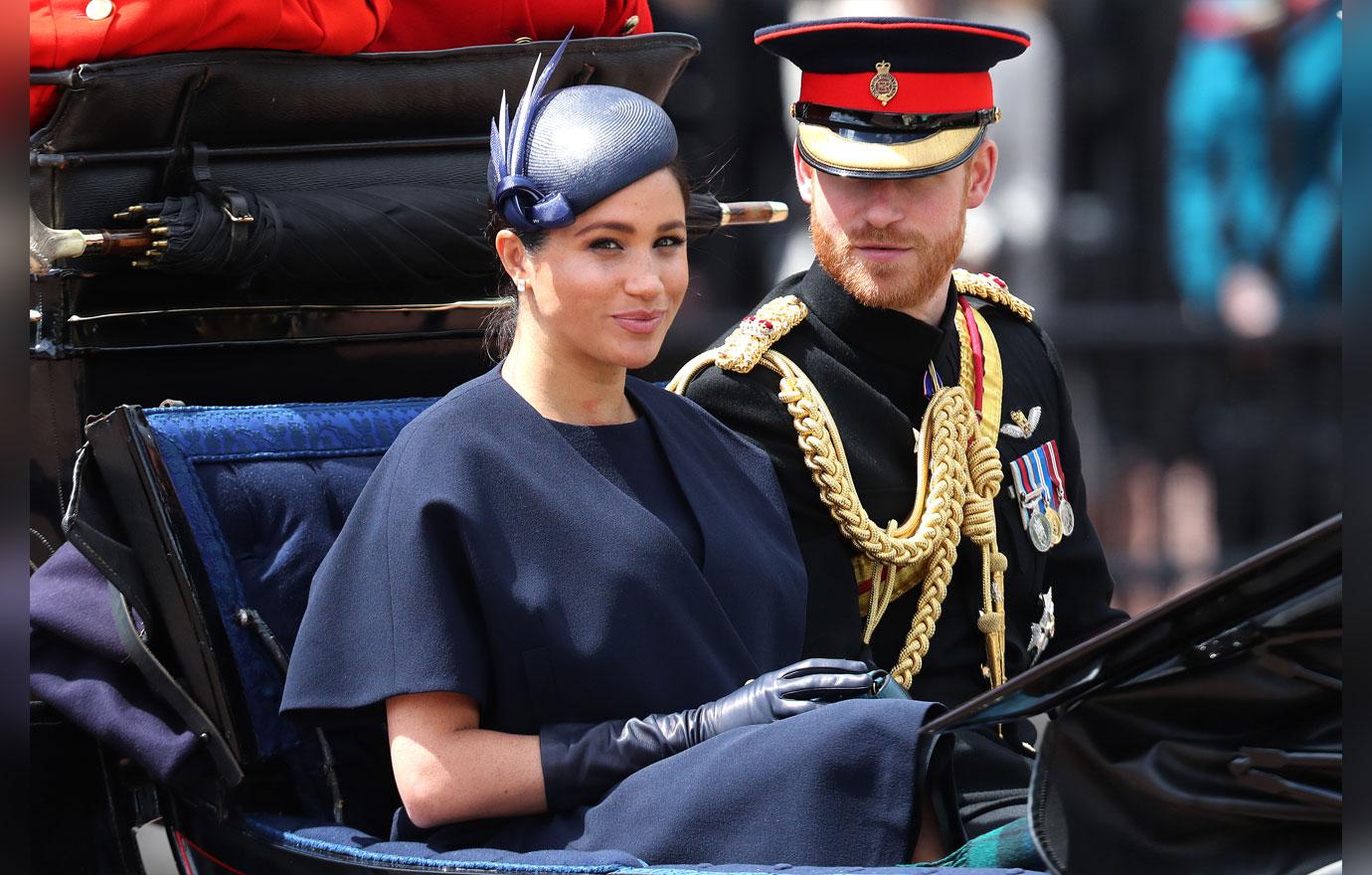 England's Trooping the Colour ceremony originated from traditional preparations for battle. Meghan clearly didn't want to miss it!
Article continues below advertisement
New Role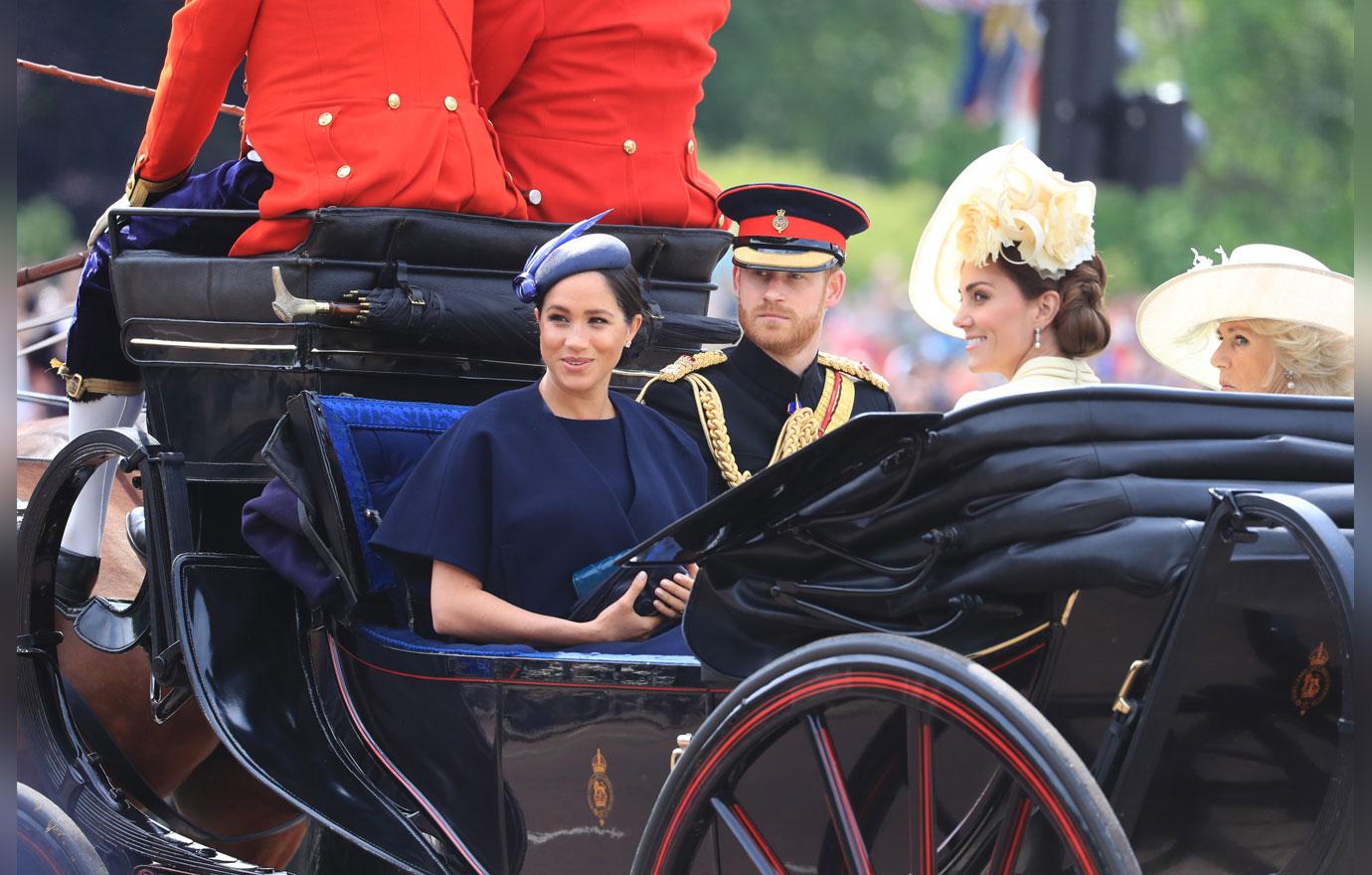 Former actress Meghan is still getting used to royal traditions. She saw a regimental flag being paraded from the 1st Battalion Grenadier Guards with Harry by her side on Saturday.
Article continues below advertisement
Awkward Appearance?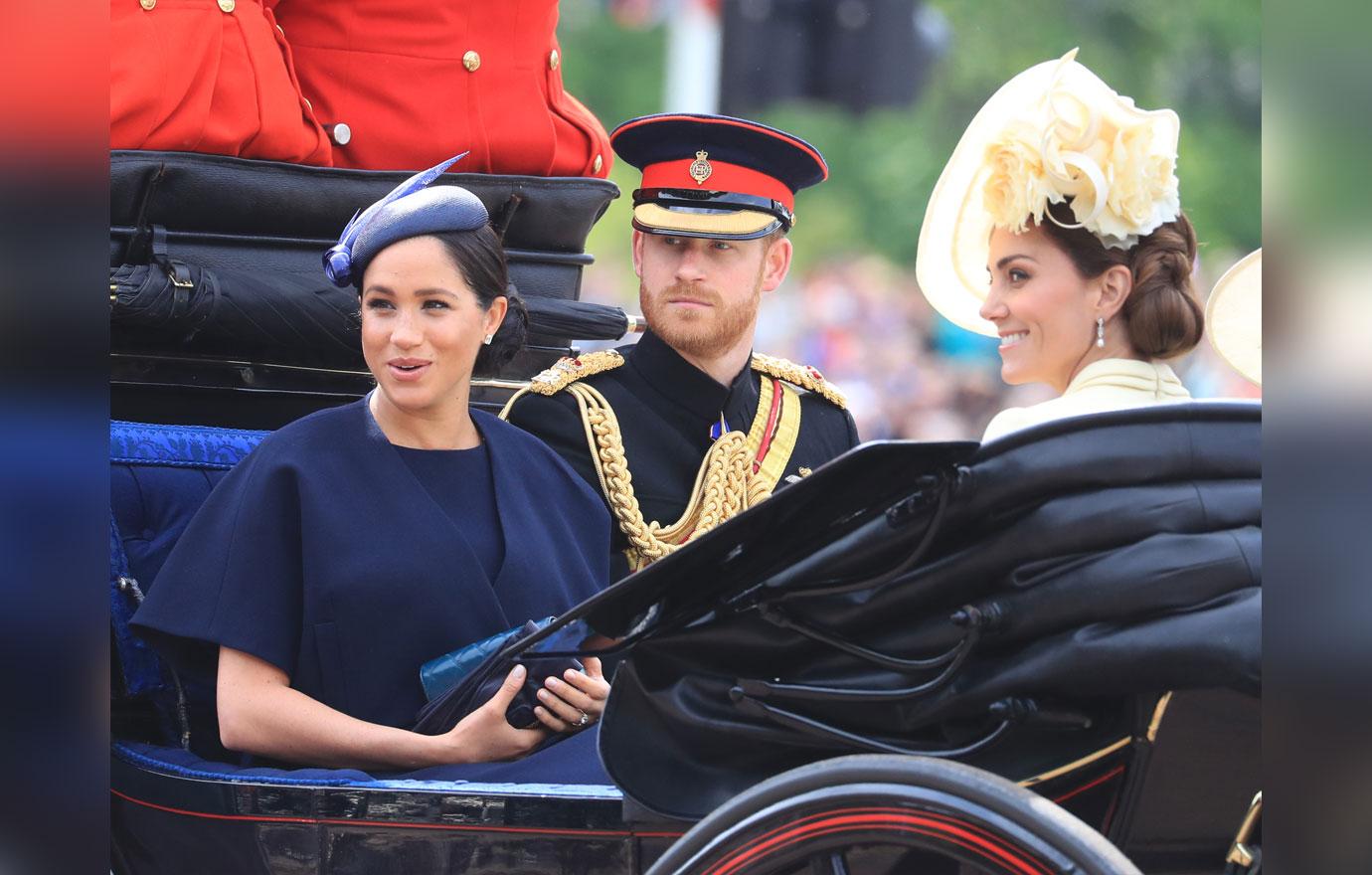 Meghan and Harry, also known as the Duke and Duchess of Sussex, waved to the crowds from their carriage which was shared by Kate and Prince Charles' wife Camilla. Although the alleged feud between Meghan and Kate is apparently over, their body language showed some strain.
Article continues below advertisement
Different Styles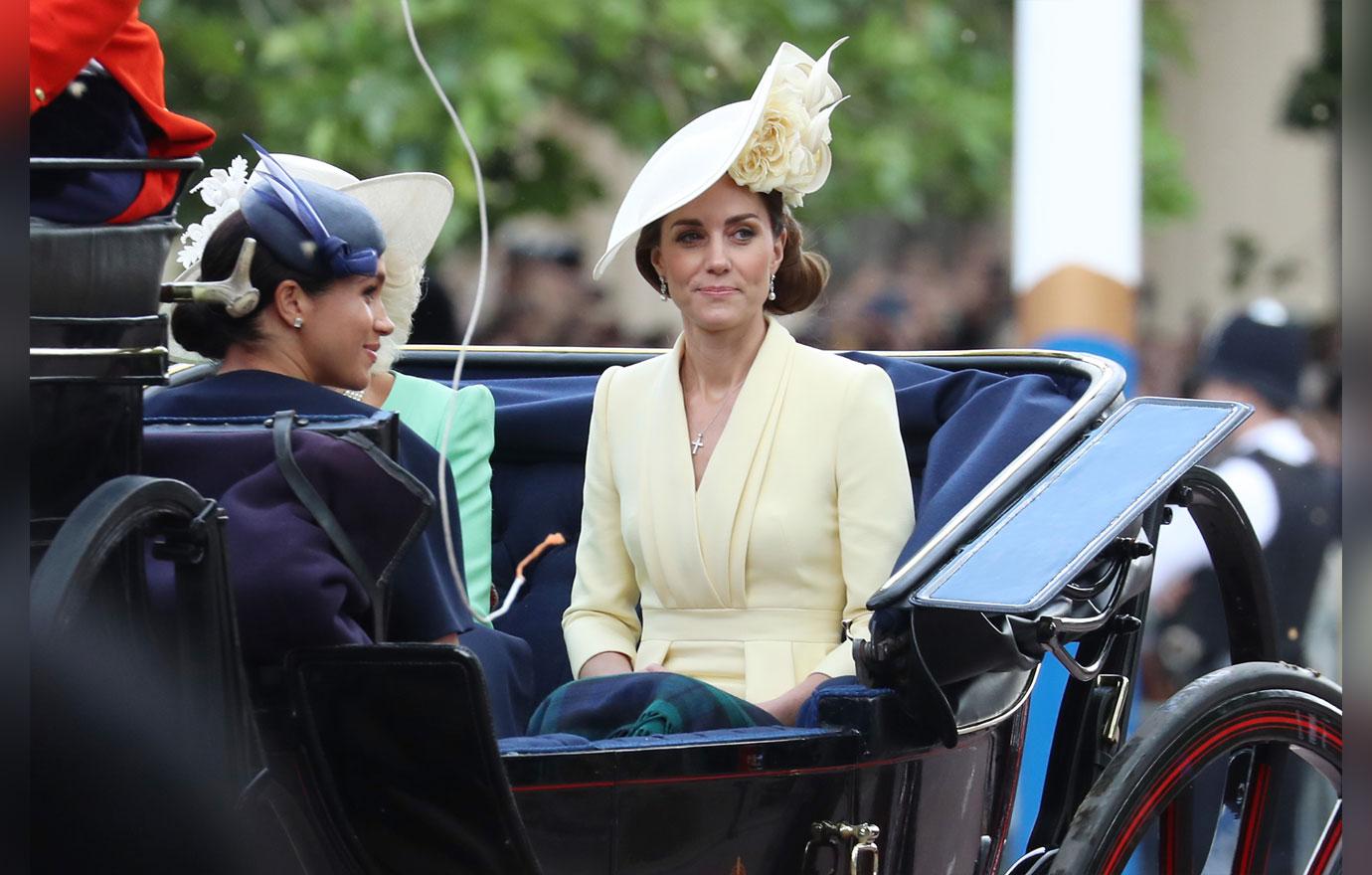 A source told Radar, "Kate's shocked at how Harry's wife has thumbed her nose at royal rules and protocol since the wedding last May. But she told William she was putting her deep differences with Meghan aside — and begged him to do the same."