Caught! Fugitive Biological Dad Of Eminem's Adopted Daughter Arrested In Michigan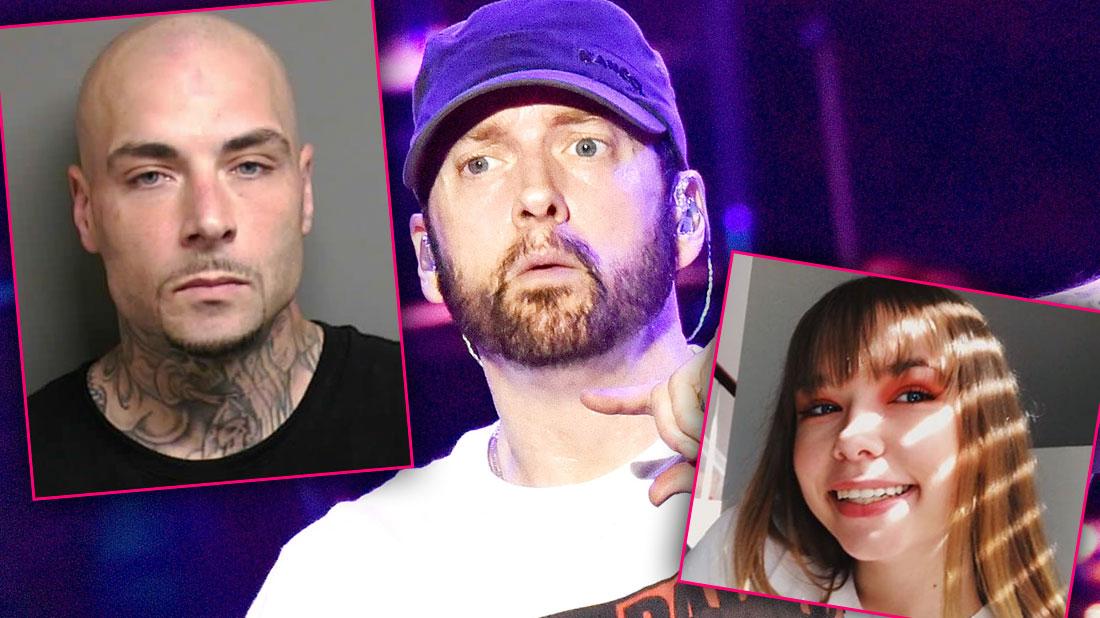 The biological father of Eminem's adopted daughter Whitney has been arrested in Michigan, and is still behind bars, RadarOnline.com can exclusively report.
Eric Hartter, who had Whitney, 17, with Eminem's ex-wife, Kim Scott, was taken into custody on a bench warrant May 28 at around 5 p.m. by Detroit police.
As RadarOnline.com previously reported, Hartter first ran into legal trouble in December 2018 after he and two accomplices were arrested for allegedly stealing about $200 worth of Red Bull from a CVS. He pleaded no contest.
Article continues below advertisement
However, while in jail, he was arrested a second time for felony contraband involving Fentanyl or methamphetamine.
He pleaded guilty on March 13 with plea negotiations in the works, facing an estimated sentence of nine months to four years.
Despite his plea, as a fourth-time habitual offender, he's also potentially looking at a life sentence, according to court documents obtained by Radar.
Hartter was supposed to appear for sentencing April 17, but the 40-year-old added yet another incident to his rap sheet after he allegedly skipped out on his scheduled court date and a warrant was issued for his arrest.
According to Detroit police, officers made a traffic stop May 28 and pulled Hartter over for defective equipment while he was driving a black 2008 Dodge Avenger.
Not only did Hartter not have a valid driver's license, but the situation got even worse for him when officers discovered his felony warrant out of Macomb County.
While in court with his attorney the following day, Hartter "stood mute" and pleaded not guilty for failing to appear.
Article continues below advertisement
He's next sentencing date is scheduled for July 3 for the felony contraband charges.
Scott — Hartter's baby mama and Eminem's ex — has also spent time in and out of jail and court-ordered rehab. Her most recent run-in with the law took place in 2015 when she was involved in a DUI crash, which she later admitted was a suicide attempt.
Scott's issues forced Eminem to raise not only their 23-year-old daughter, Hailie, but also Whitney.
The "Slim Shady" rapper also adopted Alaina, 25, the daughter of Scott's twin sister Dawn Scott, who died of drug overdose in 2016.
Additionally, the superstar was awarded custody of his half-brother Nathan, 33, because of the turbulent home life of the star's mother, Debbie.
Eminem has had his own battle with addiction, but he's now celebrating over a decade of sobriety.
In April he wrote on Instagram: "11 years. Still not afraid."