Vicki Gunvalson Wears Cap Celebrating Engagement To Save 'RHOC' Job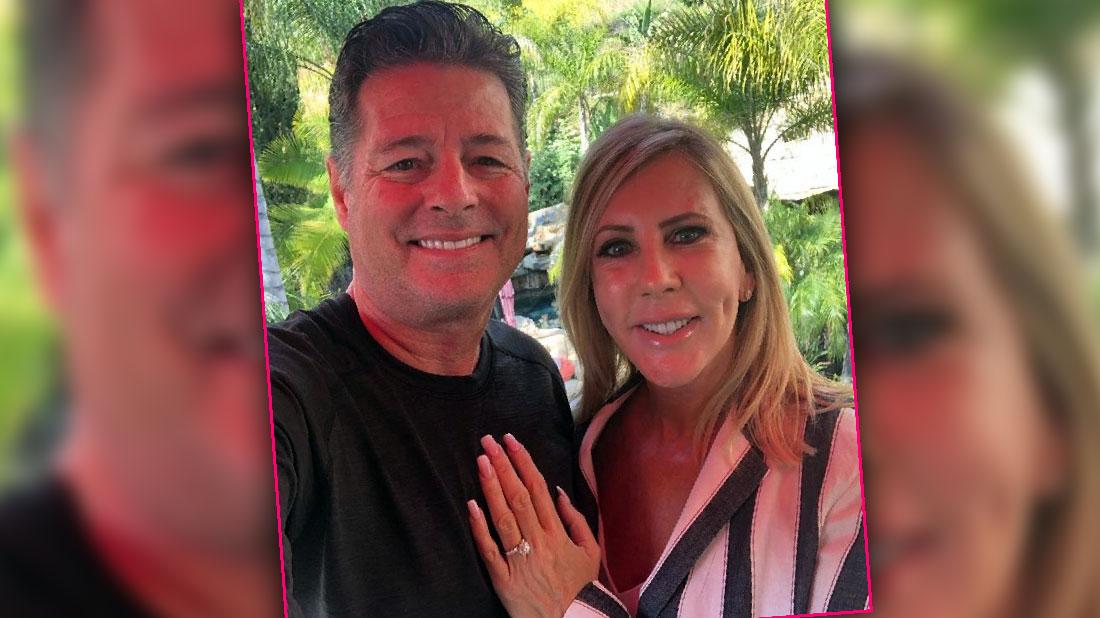 Vicki Gunvalson has shared a selfie that once again promotes her job-saving engagement to Steve Lodge!
As RadarOnline.com exclusively reported, The Real Housewives Of Orange County star, 57, promised show producers that she would get engaged—and then marry—Lodge on camera. They completed the first step.
RHOC is filming episodes in Florida, and on Friday evening, May 3, 2019, Vicki posted a photo of herself on Instagram wearing a sparkly baseball cap which read, "Engaged AF."
Article continues below advertisement
The reality TV star wrote as a caption for the boat shot, "Our last night in Key West on a Sunset cruise @stevelodge oc we need to come back here. #season14#bravo#rhoc."
Vicki announced on Friday, April 26, 2019 that Steve had proposed, posting an Instagram photo of the two of them in which she flashed the engagement ring.
As RadarOnline.com previously reported, Steve's proposal was planned after Vicki assured Bravo bigwigs that she would get an engagement and wedding for new RHOC storylines.
"She promised the producers Steve would propose when they told her they wanted to fire her," a source said.
RadarOnline.com learned that cameras filmed Steve popping the question.
Plus, the show insider told RadarOnline.com that there was a multi-season plan that Vicki gave to the execs.
"She had to have her engagement filmed this season, and then next season her wedding will be filmed," the source said.
The day after her engagement, on Saturday evening, April 27, Vicki continued to build it up. She posted two photos of a double date dinner with her and Steve and her daughter Briana and her husband Ryan Culberson.
Article continues below advertisement
But after returning from a Bahamas getaway with boyfriend Steve, Vicki shared a social media video to let fans know that she was still very much a housewife!
Now, it appears to be obvious "AF" that Vicki's engagement is her meal ticket!