Desperate Dinner? Vicki Gunvalson Celebrates Engagement With Steve & Daughter Briana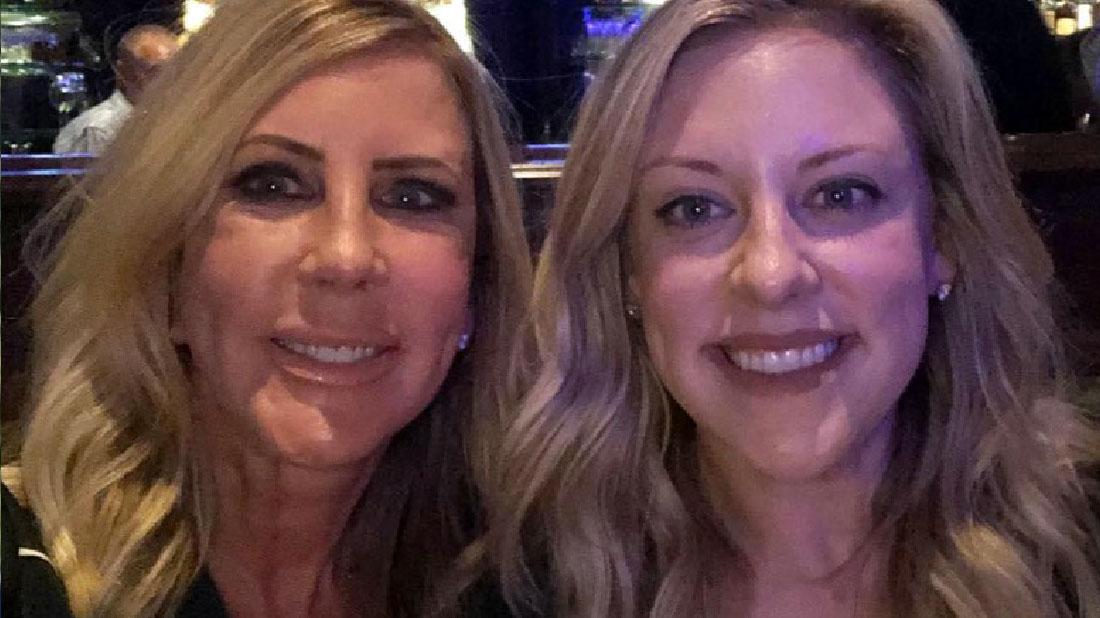 Vicki Gunvalson continued promoting her engagement to fiancé Steve Lodge this weekend after RadarOnline.com reported she promised to get hitched to save her TV job.
The Real Housewives of Orange County star, 57, announced on Friday, April 26, 2019 that Steve had proposed, posting an Instagram photo of the two of them in which she flashed the engagement ring.
The next day, she shared another celebration.
Article continues below advertisement
On Saturday evening, April 27, Vicki posted two photos of a double date dinner with her and Steve and her daughter Briana and her husband Ryan Culberson.
"Celebrating our engagement with Briana & @ryan_culberson at one of our favorite places. #engagement," Vicki wrote as a caption for the Instagram shots.
In one, the foursome smiled with wine glasses at the dinner table, with Steve's arm lovingly behind Vicki.
The reality diva also shared a separate selfie from the night just with her beloved Briana, who has battled lupus.
As Radar previously reported, Steve's proposal was planned after Vicki assured Bravo bigwigs that she would get an engagement and wedding for new RHOC storylines.
"She promised the producers Steve would propose when they told her they wanted to fire her," a source said.
The show insider told Radar that there was a multi-season plan that Vicki gave to the execs.
Article continues below advertisement
"She had to have her engagement filmed this season, and then next season her wedding will be filmed," the source said.
As Radar has extensively reported, in early February 2019, Vicki missed the first two weeks of filming RHOC amid her contract negotiations.
It was rumored she'd be demoted to "friend" status on the Bravo reality show.
But after returning from a Bahamas getaway with boyfriend Steve, Vicki shared a social media video to let fans know that she was still very much a full housewife!
Now, a source has told Radar, "Vicki is trying so hard this season. She's 'whooping it up' as much as she can. She never has an off day, and is up for anything that gets thrown her way."