Is Vicki Just A RHOC 'Friend' After All? Star Is 'Missing' From Group Cast Photo!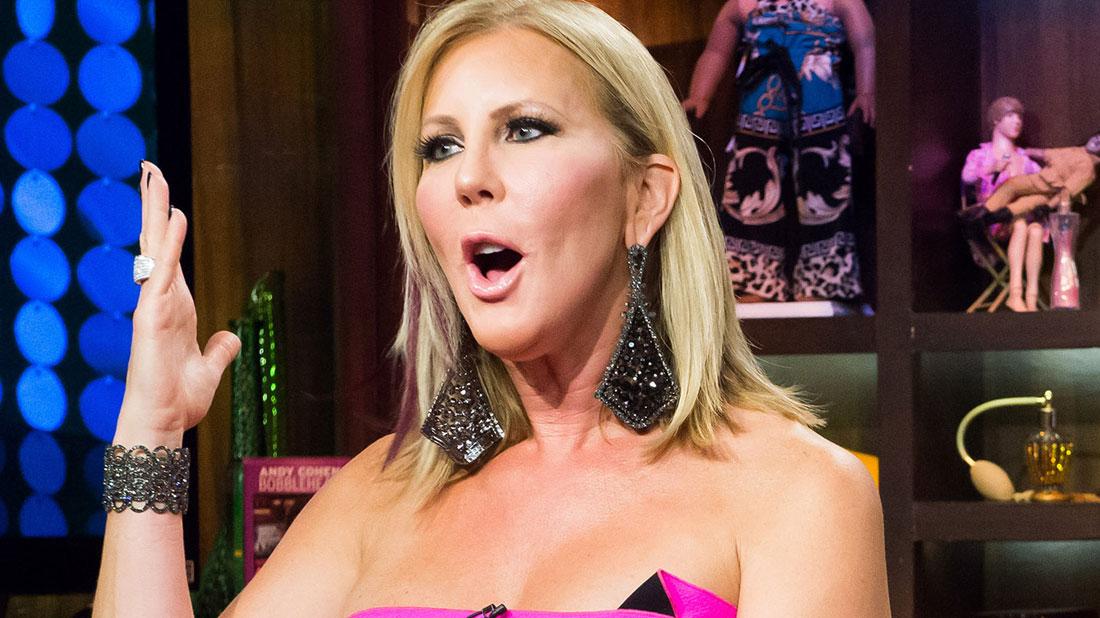 Has Vicki Gunvalson been demoted after all?
The Real Housewives Of Orange County star was "missing from" the recent season 14 group cast photo, according to a source who spoke to Us Weekly.
The insider said, "Last week, the RHOC cast shot their official photos for the next season. Vicki was not included in the group cast photos and they shot multiple options."
She didn't join in on the group shots even though Vicki was "on set" at the time of the promotional shoot and participated in other pictures, as the Us source noted.
Article continues below advertisement
As RadarOnline.com readers know, in February, Flipping Out star Jeff Lewis claimed that Vicki, 57, who has starred on RHOC since its 2006 debut, had been demoted to "friend" status—and her rival co-star Kelly Dodd happily promoted that rumor as well.
Jeff gave fans the news of Gunvalson's alleged demotion on his Sirius XM show, Jeff Lewis Live.
He opined, "So, she's been demoted. Vicki Gunvalson has been demoted. I think the way she's behaved and the things she has done, she doesn't deserve our respect. And I'm glad she was demoted."
Jeff's guest that day, Kelly, then enthusiastically piled on during the radio show, saying, "Well, I cannot confirm nor deny. However, that's the word on the street."
It is true that in early February, Vicki missed the first two weeks of filming RHOC amid her contract negotiations.
But after returning from a Bahamas getaway with boyfriend Steve Lodge, Vicki shared a social media video to let fans know that she was still very much a housewife!
Article continues below advertisement
However, it's never been clear how much camera time Bravo's veteran star will wind up with.
RHOC season 14 will premiere later this year.